8 Accessories To Pack for Spring Break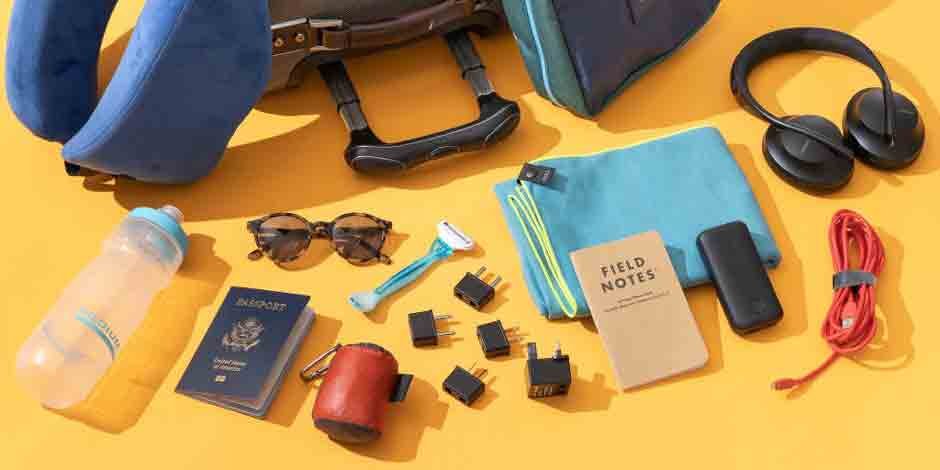 Spring break is a great opportunity to let loose and explore new places. Whether going on a luxurious getaway or hitting your favorite local spots, having the right accessories can make it an enjoyable experience. Here are eight accessories for spring break, from sunscreen and portable chargers to sunglasses for women and waterproof speakers:
1. Sunscreen
As you spring break in the sun, protect your skin from harmful UV rays. Sunscreen forms a protective layer over your skin, helping reduce the risk of sunburn and skin cancer. When choosing a sunscreen, look for a formula that provides broad-spectrum protection. This type protects against UVA and UVB rays. A product with a high SPF is also recommended for better protection. Reapply sunscreen every few hours or after swimming and sweating.
2. Portable Charger
Your phone may be your lifeline while away on spring break, so take measures to prevent the battery from dying. A portable charger, also known as a mobile battery or power bank, is a device that stores extra charge so you can recharge your phone when needed. Some models are small enough to fit in a pocket or a purse, so you can conveniently take them on your trip. With your phone charged all the time, you can take advantage of all its features, like using navigation apps and taking photos.
3. Sunglasses for Women
Sunglasses are functional and stylish, whether you're lounging by the pool or going on an outdoor adventure. They protect your eyes from the sun's UV rays, reduce glare, protect against wind and debris, and help reduce eye strain. Sunglasses for women also help you look more fashionable, so you can make a statement wherever you go. Many styles are available, from round and aviator frames to classic cat-eye designs. Choose an option that suits your face shape and complements your style.
4. Waterproof Speakers
A portable speaker lets you take your music wherever you go on spring break. Many models now offer waterproof designs, making them the perfect companion for trips by the beach or pool. Look for a design that has a powerful sound and long battery life, so you can keep the party going all day without interruption. Check IPX ratings to determine your speaker's waterproof capability. The higher the number, the better protection it provides against water.
5. Reusable Water Bottle
Stay hydrated on your trip by packing a reusable water bottle. You can fill it up with any source of clean drinking water, whether you're at the beach or a park. Reusable bottles are more eco-friendly than single-use plastic bottles and come in many sizes and styles. To make it unique, you could also have yours personalized with your name or a favorite quote. Some bottles have insulation, allowing you to keep your drinks cold during your outdoor adventures.
6. Hand Sanitizer
Public places, like beaches and restaurants, can be breeding grounds for germs. Keep your hands clean during spring break by packing a hand sanitizer. This alcohol-based product kills germs and bacteria when you apply it to your skin. You can find it in gel, foam, and spray forms. Keep your bottle in an easily accessible pocket or pouch and use it whenever you can't access soap and water.
7. Hat
A hat shields you from the sun and helps enhance your style. Baseball caps, fedoras, and straw hats are all great options. Look for lightweight fabrics, like cotton and linen, that is breathable and won't make your head feel too hot in the sun. A wide-brimmed hat offers more coverage, while a baseball cap is perfect for outdoor activities. Choose a color and style that reflects your personality and complements your outfits.
8. Portable Games
Keep boredom at bay by bringing along a few portable games. A deck of cards and some travel-sized board games can help pass the time on long car rides or when relaxing on the beach. For solo trips, pack a book and some puzzles to complete when you're in the mood for something quiet.
Enjoy Spring Break With These Accessories
These are some of the best accessories to pack for your spring break trip. Choose items that suit your needs and lifestyle, so you can have a memorable experience. Get these items early, so you have plenty of time to plan and prepare for your trip.