9 Fashion Trends That Will Take Over 2023
Do you love staying up to date on fashion trends? Many trends are just starting to take over in 2023. Knowing the upcoming fashion trends will help you choose your daily outfits.
There's a lot to consider when it comes to fashion trends. We included everything you'll need to know for this year below, so let's get started!
1. Hats
Photo by Michael C on Unsplash
Hats are always in style, but they'll take over in 2023. You'll see more and more people wearing them with their daily outfits. Some popular options include the beanie, baseball cap, and bucket hat. These options are comfortable, casual, and easy to wear with any outfit.
If you want a big hat for a special occasion, choose a fedora. These hats come in various styles and colors and are perfect for dressing up any clothes you already have.
Hats are great in any season too. You have designs that keep the sun off your neck, which are perfect for spending time out in the summer sun. You can also pick from several winter options to keep your ears and head warm in the cold weather.
Other types of headwear, like scarves, will also trend. So, if you have some accessories at home that you haven't tried wearing out yet, go for it! There's a hat out there for every outfit.
2. Cargo Pants
Next, you'll also notice a surge in utilitarian trends in 2023. This style was popular in the 90s, so it makes sense that it's returning now. However, the trending modern cargo pants are high-rise instead of low-rise.
Another difference is that modern cargo pants come in various colors instead of just the famous tan of the 90s. Some more expensive brands also offer silk cargo pants or ones made from other luxury materials.Either way, women's bottoms are always going to be evolving.
These pants feature large pockets and are usually comfortable, so you'll want to try them out.
3. The Color Red
Bright, glossy red is taking over in 2023. Everything from shirts and shoes to hats and bags are red. This color looks great as a solid outfit, although you can always throw pops of red into anything you wear.
Red is a solid and impactful color, so adding it to your wardrobe will make you stand out and leave a positive impression.
4. Denim
Photo by Nico Marks on Unsplash
Denim's also making a comeback again. Denim jackets, low-rise jeans, and baggy pants are going to trend. Jean skirts, wide-leg pants, and color-block jeans will also sweep through 2023.
Denim goes well with just about anything you already have in your closet, so it's no wonder this essential piece will trend. You'll have fun finding different accessories to pair with it.
Lastly, denim is very durable. A high-quality pair of jeans should last you many years, so most people view them as a long-term investment for their wardrobe.
5. The Color Cobalt Blue
Next, another color will trend in 2023, exceptionally bright cobalt blue. This shade looks peaceful and stunning with many other colors, making it great for clothing. It's a highly versatile color and works well on many essential pieces. 
It won't take much for this shade to trend since blue is one of the most popular favorite colors out there. It's a universally loved color and looks great with everything.
This shade of blue is perfect for daily wear, no matter what you're doing.
6. Oversized Clothing
Oversized clothing is effortless and comfortable. If you're tired of constrictive clothing, you should look forward to this trend in 2023. This trend is coming from various celebrities and influencers wearing baggy clothing.
To try it out, pair a baggy shirt with high-waisted jeans and sneakers for a relaxed, classic look.
These clothes look stylish and casual, so they're best for daily wear, making them convenient.
7. Cowboy Accessories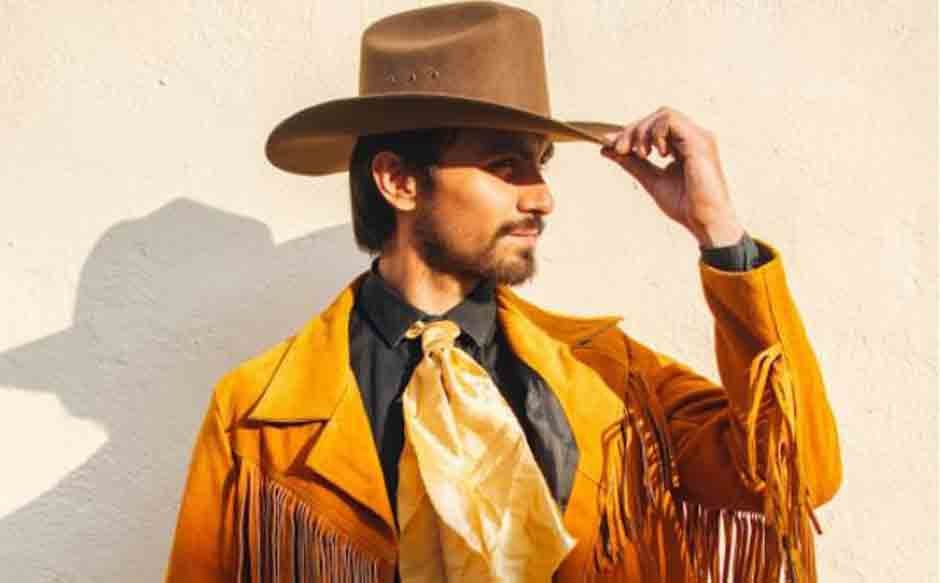 Photo by Camila Blando on Unsplash
Cowboy accessories are also making a comeback. You'll notice more and more people wearing cowboy boots, belts, and hats this year. Part of the influence comes from celebrities such as Lil Nas X wearing these accessories.
You'll notice that the cowboy hat makes an especially strong return this year. They're practical and look great with many other trending items, like denim.
You should research different types of cowboy hats to find a style you like. While you're at it, it would also be a good idea to measure yourself for the hat. That way, you know you're ordering one that fits you just right.
8. 90s and 00s Revival
Several trends from the 90s and 00s are returning in full force. For example, low-rise jeans, cargo pants, tie dye, and Doc Martens will explode in 2023.
If you have any older pieces at home, dust them off and wear them again. Combining your old clothes with modern ones is fun for an entirely new look. 
The 90s and 00s focused on maximalism with their outfits. You can expect that to trend again since more and more people use their clothing to express themselves uniquely.
9. Grunge and Goth
Lastly, you'll want to consider trying out grunge fashion trends. The style will blow up again in 2023, making it the perfect time to experiment.
Chunky black boots, flannel, and silver jewelry will be very fashionable. If you don't want to go full grunge, you can always try adding some of those elements to your outfits.
The goth style will also be popular again, particularly vintage goth. Accessories such as corsets, hats, and jewelry will sweep through 2023. You can combine those items with things that you already own too.
Keep an Eye Out for These Trends!
As we get deeper into 2023, you'll want to watch for these trends. Experimenting with your fashion choices is fun, and you'll have plenty of chances to try something new. There are several options on this list to experiment with!
To summarize, there are lots of trends that will take over in 2023. If you want to participate, you'll want to start gathering your outfits together now. Hats, cargo pants, and red will undoubtedly impact fashion this year.