A New Beginning: 6 tips for redecorating you retirement home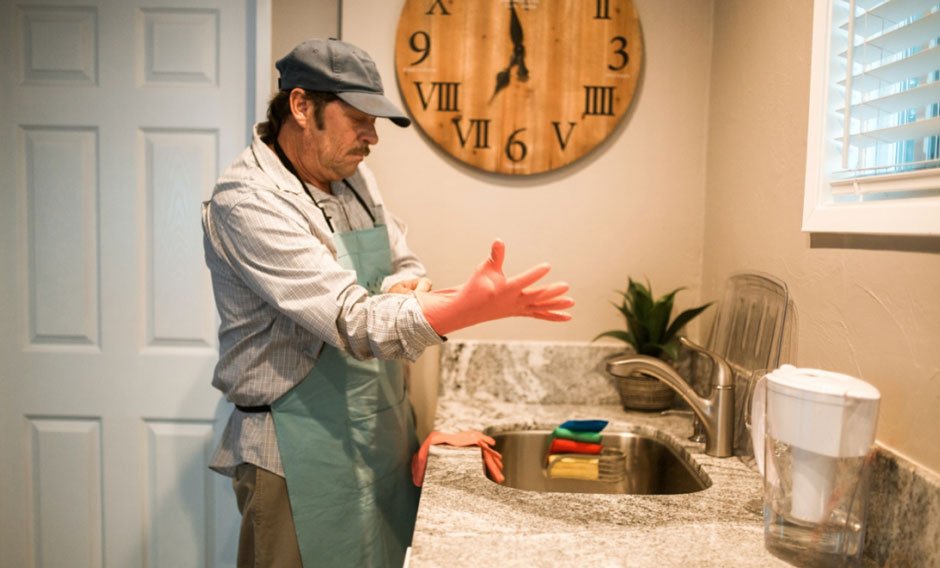 After years of hard work, it is natural for seniors to look forward to their retirement life. During this well-deserved respite, you definitely feel the urge to enjoy your golden years in the best way possible. But starting anew isn't so easy. While you may be more inclined toward having an adventurous time ahead, you need to consider comfort and ease as necessary elements of your senior lifestyle. Therefore, your new beginning requires sound planning about your new home post-retirement.
Choosing the best place to retire requires taking into account everything from living costs to senior-care facilities to entertainment options. Perhaps that's the reason for the huge influx of retirees to Florida every year. Home to more than 850 independent living facilities, unique activities for seniors, a good security system, and pleasant weather, the state is now hosting the largest number of the retiree population, with one in every five people older than 65 living there.  Moreover, 18.7% of the population of Tampa, FL, are senior citizens.
So, if you're planning on relocating, here are a few tips for redecorating your retirement home to enjoy a luxurious yet comfortable life.
Bring in your personal items and favorite furniture
We all have some personal belongings or pieces of furniture that are close to our hearts. It could be a radio you inherited from your parents, a brand-new refrigerator, or a personal blanket you just can't do without. When relocating to a new place, there's no need to leave behind everything. Select which items you wish to keep in your new place to make it feel more like home.
Although cities in Florida, such as Tampa, have pleasant weather, there can be spells of rain and heavy traffic. Hence, make sure you hire one of the best Tampa long distance moving companies so that your belongings arrive safely and on time. A bonus point in utilizing such moving services is that you can also store your belongings in their warehouses until you're ready to implement your decoration plans. Keeping some of the personal items in your retirement home will make you feel more emotionally connected to the new place, leading to an easier transition.
Buy storage-friendly furniture  
In this new chapter of your life, feel free to complement the furniture from your previous home with some new furniture and decorative items. As you no longer need to support your children financially, you can spare some extra bucks to buy luxury items you've always wanted. However, you need to make smart choices.
Living alone in old age (or even with a partner) makes safety and comfort your utmost priority when decorating your home. So buy storage-friendly furniture to create more space in the house. Not only will it naturally reduce clutter in your place, but it will also prevent frequent falls and injuries from bumping into furniture items. Creative storage solutions like bookshelves, bathroom cabinets, shoe racks, and bedside tables can add elegance to your interior while making life easier for you.
Paint the walls
A cost-effective method to give a completely new and personal look to your retirement home is to paint the walls. Choose the right color theme for each room. Choose neutral colors as a base and paint bright color patches on top. Red, purple, yellow, and orchid flowers are some of the best colors to use in interior designs for senior living apartments. This is because bright colors improve mood in addition to helping seniors feel more secure, ultimately contributing to greater activity levels and reduced depression. You can also consider painting a part of the house or some furniture item yourself to have a productive leisure time while reducing costs.
Use a mix of natural and artificial flowers
A budget-friendly option that also makes your place more vibrant and cheerful is to add plants to your rooms. Natural plants have several health benefits. Be it elevating your mood, releasing stress, or keeping the air fresh in your place, your physical and mental health can benefit greatly from this affordable decoration option. However, if you have allergies, you can go for artificial plants. Not only will they relieve you of the extra burden that comes with buying real plants, like having to take care of them every day or replacing the withered ones regularly, but you can also enhance the appearance of your home manifold with some succulents and silk flowers.
Add more layers of lighting
As you're getting on in years, brighter lighting should be among your top concerns when decorating your house. Using several layers of lighting can make the interior decoration more noticeable and catchy. In addition, you can be better prepared to navigate the house easily despite the inevitable impairment to your sight that comes with age.
A bedside lamp is a must for safe bathroom trips in the middle of the night.
Stairs are the most dangerous part of the house for seniors living by themselves. So, proper lighting arrangements near the stairs are a must.
Add table lamps, floor lamps, stylish LED lights, and change your light fixtures.
Use bulbs with higher watt levels for clear lighting.
Install large windows and keep them open to let natural light into your house. Alongside brightening up your place, you can also get your daily dose of vitamin D.
Hang picture frames
Putting up pictures of your family and friends around you is a great idea for decorating your retirement home. As you are surrounded by your life's memories in the form of family photos, it can make the golden years of your life much sweeter. Buy modish picture frames of various sizes and place them in your bedroom, living room, and TV lounge. Consider choosing the frame colors to match the color theme in each room. You just need to get a little creative, and you can use them to suit various purposes. Aside from photos, you can also display your favorite paintings, quotes, calligraphy, and art.
Conclusion
Buying a new home at any stage in life naturally brings out the decorator in you. But you need to check some important considerations when decorating your retirement home. As a senior, you cannot go for style alone. Convenience is necessary to enjoy your new adventure comfortably. But don't let that worry you. You just need some creative ideas to easily combine comfort and grace. Adopting some of the tips given above, you can be well on your way to a secure and trendy lifestyle, even as a retiree.