An Immediate Immersion in the Beauty of Italy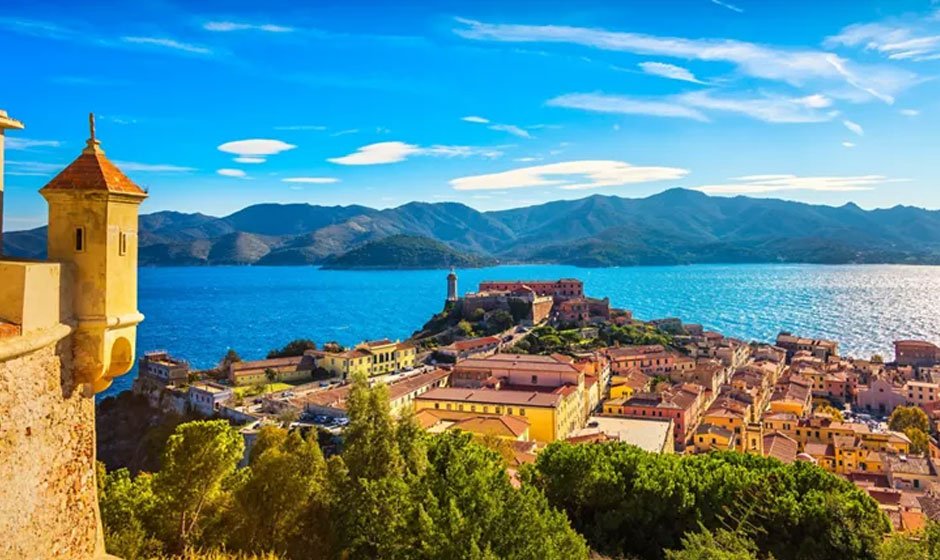 Oh, Venice! One of Italy's most recognisable cities. From the winding canals, classical museums, to the countless Piazzas, one thing is sure when visiting Venice, you are in for a truly Italian experience. Built on a group of 118 small islands, the city is linked purely by bridges. When getting around in Venice, you will likely either be walking, or taking a romantic gondola ride. The city has been considered a World Heritage Site by UNESCO since 1987, with a total of over 170,000 acres being protected by the organization. If you are planning a trip to this timeless city any time soon, you may be wondering what there is to do, aside from lazily being taken down the canals in a gondola. In this article, we plan to detail what we believe are some of the most interesting activities to do and places to see in the city, hopefully guaranteeing you can put together an itinerary for the perfect trip.
Before we do this, we first need to deal with an important issue, namely 'how to get from the airport to Venice?'. We are glad you asked, as getting to the city can be a little complicated for the uninitiated. The most popular airport is Marco Polo, located on dry land, some 13 kilometers away from the town center. By booking your Venice Airport transfers in advance with AtoB, you guarantee that you don't need to worry about finding your own way to the city. Their drivers will get you to the city in no time, in comfortable, affordable vehicles. What sets AtoB apart, aside from their affordable prices, is the ability to personalize your ride with them. This can be done with the addition of one of many extra add-ons, such as child seats, additional stops, or even bottled refreshments, if you need to wet your whistle. 
Now, with Venice airport transfers out of the way, for now, let's get to our picks for the best things to do and see in Venice!
Doge's Palace
Known locally as Palazzo Ducale, it was originally the seat of the Venetian government. Today it remains a symbol of Venice and an astounding example of Gothic architecture, although there are also Byzantine and Renaissance styles present. Located in St.Mark's Square (see next item), it was constructed around 1000 years ago. 
When entering, you will encounter an impressive gilded staircase, named 'Scala d'Oro', taking you up to the second floor, where you can see the Doge's living quarters, as well as the armory, prisons and main courtyard. Fun fact: One of the only prisoners to ever escape the prison in the Doge's Palace was the now-famous Venetian lover boy Giacomo Casanova! 
Another location to visit within the palace is the 'Maggior Consiglio' hall, where, in the past, some 1,000 people would go in order to vote for matters regarding the Serenissima (name for the Republic of Venice). 
Sadly, you can't reach the Doge's Palace with your AtoB airport taxi, thus you will have to either walk, or take a water taxi. 
St. Mark's Square
This square, where the Doge's Palace is located, is the principal public square in Venice. Taking a stroll through this beautiful square is a must for your trip, with countless attractions being found here; aside from the aforementioned, you can also find the St.Mark Basilica and Clocktower, both of which are very popular among tourists. You can in fact climb up the clocktower and get a bird's eye view of the square, although you will have to visit during a quiet time, as the lines to do this become very large. If you prefer to just sit and relax, there are numerous cafes and restaurants located on the square, perfect to sit and people-watch. 
Rialto Bridge
Connecting the two districts of San Marco and San Polo is the Ponte di Rialto. Originally constructed as a pontoon in 1173, it has been an important element of the city over the centuries. Its importance grew due to it being a way to connect traffic to the nearby market, leading to the construction of the stone bridge present there today, in 1588. 
You can book a walking tour across the bridge, which will also offer you the opportunity to learn more about its history from a local guide. As there are numerous providers of such tours, it is recommended to carefully select which one you choose, as the quality of service provided by each varies greatly. One thing of which its level of service you don't need to worry, is the Venice airport transfers provided by AtoB.
Bridge of Sighs
As bridges are very popular in Venice, it was only natural that we include two in this article. This one, close to the Palazzo di Ducale and with an intricate baroque style, was originally used as a way to transport prisoners to the Palace's prison, hence its melancholic name, as the prisoners would be saddened when seeing the lagoon for the last time. Close to this Bridge is the Bocca di Leone, a lion-shaped post-box in which Venetians would write notes to report other locals, if they had done something illegal. Today, it is not used as such, yet still remains there as a remnant of the past. 
Conclusion
Although this article may seem brief, we believe it is much better for you to actually experience Venice in person. No article could do justice to its sheer majesty. Due to this, we have chosen to include only a handful of its most astounding landmarks. These should allow you to formulate an itinerary for your upcoming trip, that would pass by all of these, yet still allow you some freedom to include any other sights you may come across on the way. For now, we would like to wish you Happy Travels!