How a PR Agency Can Leverage Social Platforms To Increase Brand Engagement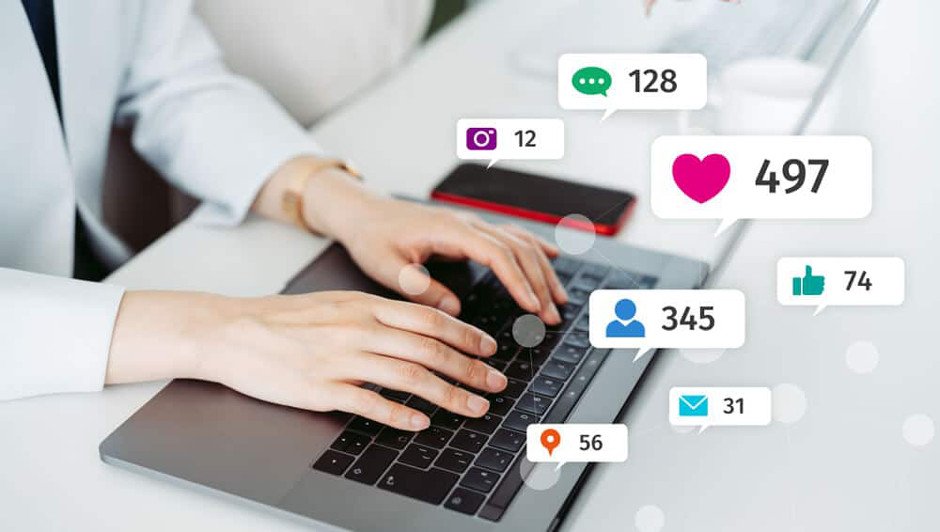 With the rise of social media, a boutique PR agency can leverage social platforms to help in boosting brand engagement. Social media channels can offer the best platform for engaging with your audience, creating brand awareness, and building brand loyalty. Knowing how to use these channels effectively can help create lasting relationships with your audience. Below are a few ways that PR agencies can use social platforms to maximize brand engagement:
Know Your Audience
Knowing your audience means understanding their preferences, habits, challenges, and what they care about. Understanding your audience can help you tailor your content to resonate with them, catching their attention and boosting engagement. A boutique PR agency can conduct surveys and focus groups and analyze social media content to uncover valuable audience insights.
Create Compelling Content
Content should be engaging, informative, creative, and authentic. Once you understand your audience, creating content that speaks to their pain points, aspirations, or interests can build a relationship with them. Quality content can keep your audience coming back for more. They are more likely to share it with their networks. A PR agency can infuse creativity and authenticity into your content.
Utilize Live Videos
Live videos can be a great way to connect with your audience in real-time. PR agencies can assist brands in using live videos to give sneak peeks into new product launches or showcase behind-the-scenes action. Live Q&A sessions with the brand's team or relevant experts can be another great way for your audience to know you better. Live video content can help create an emotional connection with your audience.
Choose the Right Social Platforms
A PR agency can help brands choose platforms that align with their clients and where their audience is most active. It may not be sufficient to be on every social media platform. Brands should focus on the ones the client's audience uses the most.
Run Social Media Contests and Giveaways
PR agencies can encourage participants to share pictures, videos, comments, or tags with your brand's social handle, product images, or hashtags. This can help create a buzz around your brand, improve brand visibility, and increase social media engagement.
Use Hashtags
Hashtags can be a powerful tool for social media engagement. PR agencies can assist brands in utilizing popular and relevant hashtags to join conversations around a particular topic or trend. This can make their content more discoverable to their audience. They can also create a unique branded hashtag that campaigns can revolve around. This can create a sense of community around your brand and allow the audience to engage actively with the content better.
Engage in Conversations
Engaging in conversations with your target audience can help create a connection with them. Social media channels are designed to encourage conversations and interactions among users. A PR agency can help your brand participate in these conversations.
Participation is developed by responding to user comments, joining relevant conversations, and offering insights and guidance where necessary. Engaging with your audience on social media can boost brand awareness, create a positive image, and help build brand loyalty.
Collaborate With Influencers
Certain influencers have large followings and can help build brand awareness by creating content that resonates with their audience. Working with influencers may involve identifying the right partner and creating a mutually beneficial partnership. It may also involve creating content that speaks to their followers while keeping true to your brand's message. This can create an opportunity to showcase your brand to an engaged and targeted audience, helping to build brand recognition and loyalty.
Monitor and Measure Results
Without metrics, it may be difficult to determine the effectiveness of your social media marketing efforts. This may involve setting benchmarks, tracking progress, analyzing data, and using insights to optimize your social media strategy. A PR agency can help measure your social media results to identify improvement areas and evaluate your ROI. They can fine-tune your approach to meet your objectives.
Use a Boutique PR Agency for Brand Engagement
Using a boutique PR agency to use the power of social media can be a great way to increase brand engagement. You can reach a wider audience and build relationships with potential customers through engaging content, creative campaigns, and effective strategies.under "Use a Boutique PR Agency for Brand Engagement. In the right hands, your company can do more with a Facebook account than you could ever imagine. To fully take advantage of what social media can offer, unlock the power of your Brisbane brand's social media.It can also allow businesses to create visibility, awareness, and trust with their target market.