How To Tell if You Should Try a Patio Enclosure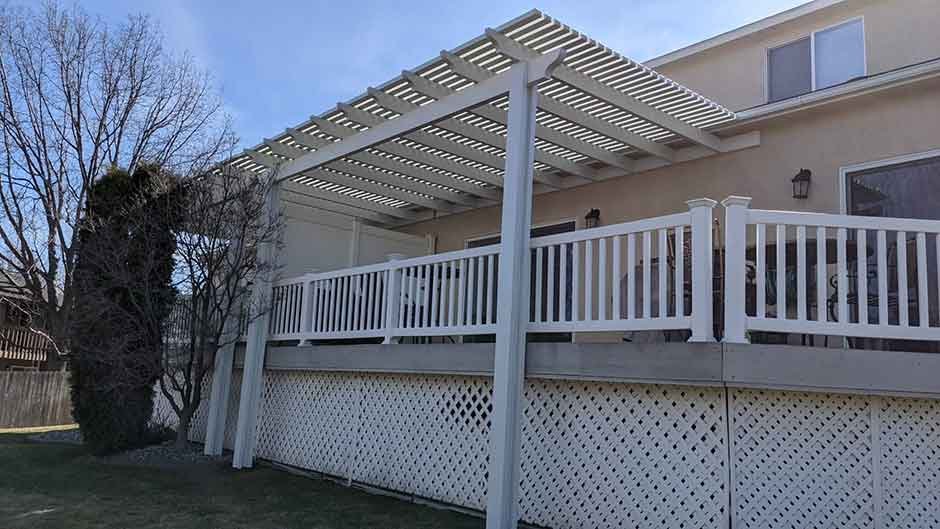 An enclosure can upgrade the look and feel of your patio. It can also offer some of the benefits of an extra room or shed on your property. Patio enclosures can protect against the elements. They also can come in various designs and materials, allowing you to customize them depending on your needs and preferences. You may be wondering whether a patio enclosure is suitable for you. Here are ways to help you tell if you should try a patio enclosure:
1. You Need Protection from Indigent Weather
An open patio may be less functional or enjoyable during harsh weather. Cold winds can make the area uncomfortable in winter, and too much sun and heat might drive people away from enjoying the outdoor area in summer. Options like patio enclosures might be the best solution to make it more enjoyable. It may improve functionality by providing a more comfortable and protected space for you and your family.
2. You Need More Privacy
An enclosure around your patio can block out prying eyes, giving you more privacy and seclusion. Depending on how much privacy you want, you can choose to have things like tinted windows and curtains. Enjoy a glass of wine in your bathrobe or a late-night BBQ with your friends without worrying about who's watching. You also have the option of keeping things on the patio without leaving them out in the open.
3. Your Patio Has High-end or Delicate Furniture
Patios often include furniture like couches and tables for optimum comfort and relaxation. If these outdoor items are exposed to the elements, they can suffer damage and wear out. An enclosure can protect them from rain, snow, wind, sun, and extreme temperatures, which can extend your patio furniture's life. With a patio enclosure, you can leave your seats on the patio when you are done using them and not worry about taking them inside every night. Enclosures may also discourage thieves and burglars from stealing your patio furniture since it isn't out in the open.
4. Your Area Has Lots of Pests and Wild Animals
If you love enjoying the outdoors but can't stand pests and bugs, a patio enclosure might work for you. This barrier can protect you from mosquitoes, bees, and other pests. It can also keep out stray cats, dogs, and wild animals that could be a nuisance or bring germs, ticks, or fleas. An experienced contractor can advise you on properly installing and designing the enclosure for maximum pest and animal control.
5. You Have Kids and Pets
You may want your kids and pets to enjoy the sun and play on the patio, but you may be worried about their safety. An enclosure can provide an enclosed space for them to play in, which can lower the risk of them wandering off and potentially getting into harm's way.
6. You Need More Space for Other Purposes
Your house may not have enough space to accommodate everything you want to do, from entertaining guests to working out to storing things. An enclosed patio can be enough space to do some of these activities. You could transform it into a gym, home office, entertainment room, or whatever you need. And since some enclosures can be taken down easily, you don't have to worry about permanently losing your open-air patio.
7. Your Outdoors Need Some Sprucing Up
Patio enclosures can help spruce up your outdoor area and make it look more put-together and inviting. Depending on your chosen materials, you can give your patio a modern, rustic, or classic look, or find whatever style complements your home the best It can be an excellent way to add to your property's aesthetic value and increase its resale value.
Consider Patio Enclosures Today
Patio enclosures can increase your home's functionality and value. Enclosures can provide increased privacy, protect your furniture and other items, and make your outdoor area look beautiful. They can also keep pests and animals away, give your kids and pets a safe place to play, and provide extra space for you. Partner with an experienced contractor in your area for quality results. See what options would work for your home and get ready to enjoy a new patio enclosure.