Thomas Anthony: New Appointed CEO at Grenada CBI Unit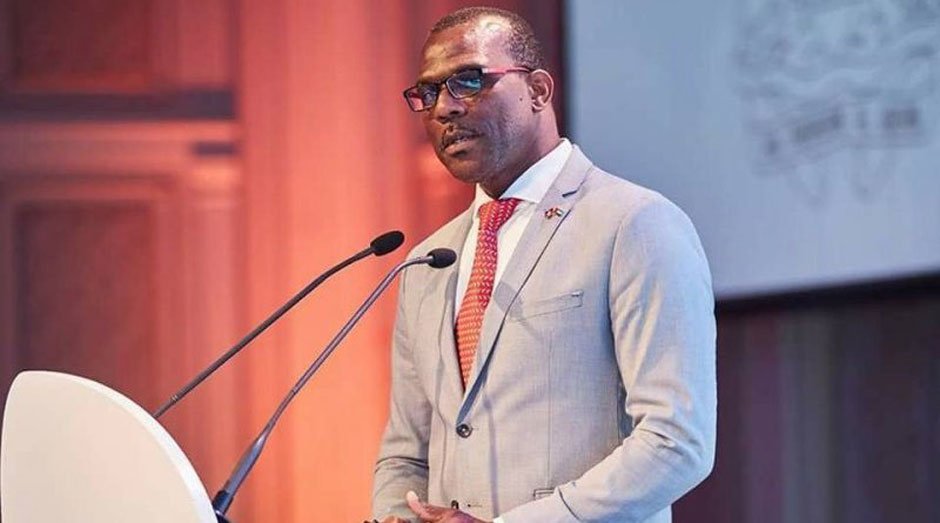 In Grenada, the beautiful island nation located in the Caribbean region, the only regulatory committee responsible for managing and overseeing the applications for citizenship by investment or by permanent residence is the Citizenship by Investment Unit (CBIU).
Also referred to as Golden Visa programs or Economic Citizenship, Citizenship by Investment Unit offers the opportunity to foreign investors to receive citizenship of another country in exchange for contributing to the national economic growth. This particular class of citizenship is provided in a total of five countries in the Caribbean region: Dominica, Antigua and Barbuda, Grenada, St Kitts and Nevis and St Lucia. 
History
Introduced in April 2013, the Grenada CBI Program is relatively newer than its counterparts. This novelty means this program has learned from and refined its approach based on identical programs in the area. 
The government of Grenada passed the Citizenship by Investment Act to strengthen the country by creating financial development through foreign investments. This Investment Program is comparatively easy to navigate and has more benefits than its counterparts.
Background of the Unit
Grenada's Citizenship by Investment Program (CIP) represents a distinguished avenue for global investors to secure a coveted status as citizens of this Caribbean nation. Rooted in legal frameworks, this body facilitates citizenship acquisition for individuals and their families, fostering economic growth and development within Grenada.
The CBIC comprises an executive members' body which is accountable and answerable to the Minister. The most experienced member of the body leads the unit as the Chairman. This body possesses abundant experience in areas such as citizenship laws, finance, trade, and the overall administration and makes informed decisions in all the matters related to citizenship in Grenada.
Investors are presented with two primary avenues for participation: firstly, a contribution to the National Transformation Fund (NTF), a non-refundable financial commitment directed toward Grenada's socioeconomic progress; secondly, an investment in approved real estate projects, thereby contributing to the nation's infrastructure development.
In return for their investment, participants gain access to various exceptional advantages, including visa-free travel to over 140 countries, encompassing desirable destinations within the Schengen Area, the United Kingdom, and beyond. 
Thomas Anthony – Background and Experience
The LinkedIn bio says 'Investment migration professional'; this newly appointed CEO has over two and a half decades of experience working in the Financial Securities and Banking sectors in Saint Lucia and Miami, apart from Antigua. 
The appointment of Thomas Anthony was announced by Richard W. Duncan, Chairman of the Committee, who served before the CBIU as the deputy CEO during the period from 2013 to 2017. 
Qualifications and Experience 
Anthony's past experience includes extensive tenures as a Project Development Officer and Strategic Marketing and Inward Investment Consultant at CBIU (1 year), Global Head at Exiger, a multinational governance (1 year), Managing Director at TFLA Company Ltd. (10 years) Manager at GBC Wealth Management Ltd (6 years), Assistant Investments Manager, at ABI Bank Ltd. (5 years).
Talking of educational history, Anthony holds a general degree in Business Administration and Management from West London College (1990-1993). Additionally, he holds a specialised degree in Banking and Finance from City Banking College (1993-1995).
Anthony's certifications include being a Certified Financial Crime Specialist (CFCS), an Accredited Director and a Member of the Chartered Institute of Bankers (ACIB).
As the Chief Operations Executive, Thomas Anthony will be responsible for implementing the vision and plans of the Grenadian CBIU while keeping in mind the economy, efficiency and effectiveness of Grenadian Citizenship by Investment Act, 2013, while following the best practices while attaining all targets. 
Karline Purcell, the then Deputy Chief Executive Officer, shall continue as Deputy CEO onwards.
Anticipating Grenada's Promising Future: What Lies Ahead?
Grenada's Citizenship by Investment Program (CIP) has long been seen as a valuable opportunity in the Caribbean, providing investors and their families with a means to attain citizenship in this tropical paradise. As we contemplate the road ahead, it is crucial to examine this dynamic program's future and its prospects.
Sustained Growth and Progress
A central element defining the future of Grenada's CIP is its unwavering commitment to ongoing expansion and development. The program has been pivotal in attracting foreign investments, propelling economic advancement, and financing critical national initiatives through the National Transformation Fund (NTF). As Grenada's government directs these investments into sectors like infrastructure, healthcare, and education, the nation is poised for continuous growth.
Grenadian citizenship, acquired through the CIP, provides unprecedented global mobility. Holders of Grenadian passports benefit from visa-free or visa-on-arrival access to more than 140 countries, encompassing the Schengen Area, the United Kingdom, and China. In our increasingly interconnected world, this level of access is invaluable for business ventures, education, and leisure travel.
Sustainable Real Estate Ventures
The CIP's real estate investment option is anticipated to maintain its vital role in Grenada's development. By investing in approved real estate projects, investors secure their future and contribute to the nation's infrastructure, including upscale resorts, hotels, and environmentally-conscious developments. This dedication to sustainable real estate aligns with global trends in responsible tourism and eco-friendly investments.
Innovation and Adaptation
The future of Grenada's CIP hinges on its ability to innovate and adapt to evolving global events. The program has displayed stability by altering its regulations and processes to meet the changing international demands. 
This flexibility remains an attractive choice for competent investors seeking security and economic benefits at the same time.
Cultural Abundance and Quality of Life
Grenada's breathtaking beaches, luxuriant rainforests, and vibrant culture create a distinctive blend of natural beauty and cultural authenticity, much beyond financial incentives. This is why, the CIP unlocks investment opportunities and a life marked by tranquillity, exploration, and cultural enhancement.