Timber Flooring: Important Answers You Must Have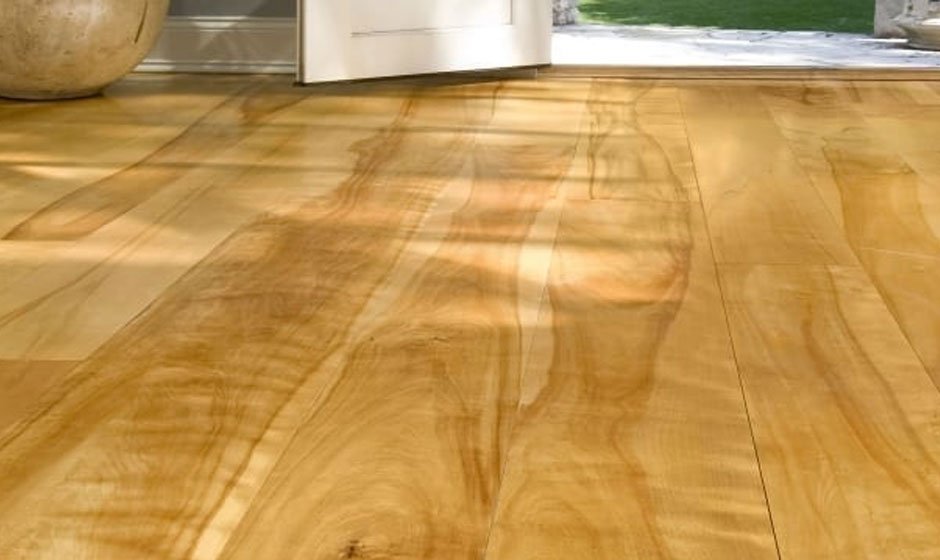 Homeowners are responsible for evaluating new flooring to consider the advantages and beauty of wood. Nothing quite compares to the character and warmth wood flooring adds to every area in the house. They are cosy, resilient, and surprisingly economical. There are many options for timber flooring, but not all are appropriate for all applications. Here are five considerations to make when buying a wood floor.
What Kinds of Timber Flooring Are Available?
There are three options for the right kind of flooring: ceramic, hardwood, and wooden, each with its advantages.
Choose a timber floor if you want your floors to last long. Additionally, it depends on how the floor is installed; a timber floor, for instance, would survive longer than one floating or glued down. While engineered timber floors can be cleaned or sanded, temporary ones cannot.
Generally speaking, the cheaper the wood is and the sooner you need to replace it, the thinner the top layer. You shouldn't install a cheap, floating floor in a beautiful property in a prime location since it will lower its value.
You can raise the value of your home and sell it for more money by investing in a high-quality floor. The floor will also hold up for your stay at the house.
1. Gloss Level
Think about the hue and gloss level when selecting a wood floor. Darker colours are better if you want something cosier. If your home doesn't get much light, picking a floor with a lighter colour will let more light in.
Lighter floors open up the space, while darker colours make the space feel smaller. It's crucial to get the colour perfect for the floor and the grain pattern. Flooring shine makes a significant difference. Sheen reflects light in a way that resembles a mirror that reflects light. You should also inquire at your local timber flooring retailer whether sunshine would harm your wooden floor.
For hardwood floors, there are three sheen levels: satin, semi-gloss, and matte. Semi-gloss floors will appear glossier and more like glass since they reflect much more light. Low gloss dulls the appearance of the floor and absorbs light.
2. Matching Furniture
To prevent colour clashes, try to coordinate your furniture with the colour and pattern of the floor. While bamboo flooring is current and contemporary, an oak floor will be pretty European. The floor must blend in with the house rather than stand out.
Historically, the only type of flooring available was solid wood, which homeowners would install, sand, and polish. Other, less expensive options are currently in vogue. Laminate flooring and thinner top coatings are less expensive, giving the timber flooring business more affordable options. However, cheaper flooring has a different appearance and quality.
A solid wood floor must be sanded and polished before installation, which produces some emissions. It would be advisable for people with allergies, lung conditions, and asthma to avoid the house while the timber supplies in Melbourne is being sanded and polished.
3. Appearance
The variety of species, designs, and treatments available in wood flooring makes it very simple to find a floor that complements any interior design scheme. Wide plank floors with clearly defined wood grains and a distressed appearance go well with country-style decor. Consider flooring in oak and maple with wide, erratic board widths for colonial homes. Parquet or hardwood flooring with widths ranging from 214 to 314 inches in Oak, Maple, or Walnut are wise alternatives for traditional interiors. Depending on the stain or finish used, practically any type of wood can be utilised in a modern context. For instance, pewter, dark charcoal, or whitewash finishes can turn any species of wood into a contemporary masterpiece.
4. Types of Finish
The finish determines the overall appearance of a wood floor. The same wood species will appear quite different when finished with a clear gloss instead of a distressed, hand-scraped, or wire-brushed finish. The overall appearance of the wood floor can be altered by varying the gloss and finishing methods. Solid and engineered wood flooring with a mid to high gloss appearance appears entirely different with a low gloss matte finish, which mimics the appearance of an oil-rubbed European finish without requiring as much upkeep. When looking for a wood floor, consider distressed, hand-scraped, or wire-brushed treatments.
5. Installation Costs
The type, wood species, and finish all affect how much wood flooring costs. Solid prefinished wood flooring typically costs between $2.49 and $12.69 per square foot. Engineered prefinished wood flooring is available for between $1.69 and $8.79. Depending on the type of flooring and installation needed for your home, the average installation cost is often around half as much as the flooring cost.
Planks are nailed, stapled, or glued to a subfloor to install solid wood and engineered wood flooring. But several brand-new "click" engineered devices can be quickly placed and "floated" above the subfloor.
Installing flooring can be expensive, especially when using unfinished flooring, but skilled do-it-yourselfers can save money by handling the work and using prefinished flooring. The equipment and timber supplies in Melbourne required for a homeowner to construct a wood floor are available from reputable timber suppliers. According to experts, save money on installation and invest in a more excellent floor.
Greenhill Timbers: Your Best Timber Supplier
Anyone contemplating this stylish and durable flooring option must have the answers to essential concerns concerning timber flooring. People can make well-informed judgements that fit their interests and needs by considering topics including maintenance, environmental impact, and installation. When carefully and intelligently chosen, timber flooring can provide timeless beauty and longevity to houses, making it a worthwhile investment.