5 Best Apps to Enhance Your Kids' Math Skills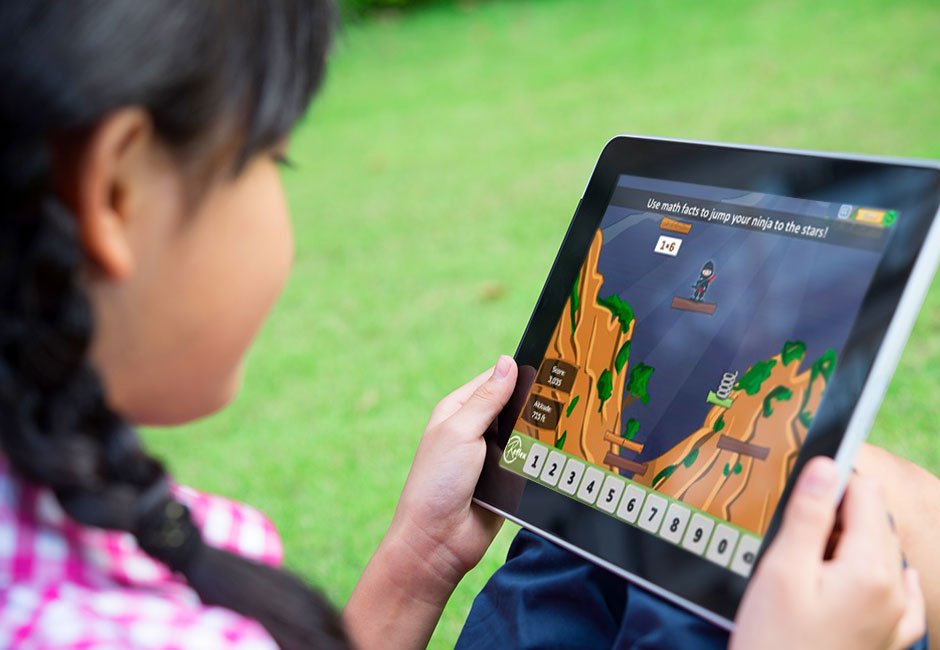 Math is a crucial part of a child's education, but some kids find it challenging to learn. However, advancements in technology have made learning math accessible and exciting for children. Popular apps for learning math offer numerous advantages to young students, such as enhancing their math abilities, developing their problem-solving skills, and increasing their confidence.

Let's discover a few of the top math applications for children that cater to a range of ages and cover various math concepts, from basic counting and addition to more advanced topics like fractions and algebra. 
1. Khan Academy Kids is a comprehensive educational app that offers a variety of fun math games for children aged 2-7. The app helps children get the hang of math concepts through interactive activities, stories, and videos. The app includes games that cover counting, addition, subtraction, and geometry. Additionally, the app allows parents to monitor their child's progress and provides them with tips and insights to help them support their child's learning. It is an excellent option for parents looking for a high-quality math app for their kids.
Website: https://www.khanacademy.org/
2. Talented and Gifted by Kids Academy is a learning app for kids that offers a vast array of math activities designed to challenge and engage curious young minds, combining learning and fun. With its standards-aligned curriculum, the app covers a variety of topics for kids from preschool to grade 3, including addition, subtraction, multiplication, division, and more. Overall, the Talented and Gifted app is a great choice for parents looking for an innovative and engaging way to teach math to children.
Website: https://www.kidsacademy.mobi/
3. Zap Zap Math offers over 150 math games and interactive activities for children from 5 to 12. It provides a comprehensive math curriculum that covers topics such as fractions, decimals, and algebra. The app's personalized learning system adapts to each child's skill level, providing them with a customized learning experience. Learners are offered various incentives to maintain their interest. Furthermore, Zap Zap Math is available in multiple languages, making it the right option for children learning math in different parts of the world.
Website: https://www.zapzapmath.com/
4. Brighterly
 is a leading online platform designed to provide engaging and effective 
math learning
 experiences for kids. With a strong focus on enhancing math skills, Brighterly offers a comprehensive range of interactive lessons, practice exercises, and activities that cater to various age groups and skill levels.
Whether your child is mastering the basics of arithmetic or delving into more advanced concepts like algebra and geometry, Brighterly's user-friendly interface and tailored curriculum make learning enjoyable and impactful. The platform's interactive approach encourages active participation and critical thinking, helping kids build a strong foundation in mathematics.
Brighterly is not just a math tool; it's a supportive learning environment where children can tackle challenges, receive real-time feedback, and track their progress. Empower your child's math journey with Brighterly and witness their confidence and proficiency in mathematics soar.
Visit Brighterly today and unlock a world of math learning possibilities for your child!
5. Prodigy Math: Kids Game is app whose syllabus encompasses subject topics such as arithmetic, geometry, and algebra, and features a collection of games and activities that encourage children aged 6-14 to think critically and solve problems. The app also offers a range of incentives to keep children motivated, such as rewards for completing assignments and progress reports for parents. The learning process is adapted to each child's learning style and offers immediate feedback to help them improve their performance. Prodigy is available on different platforms, including iOS, Android, and the web.
Website: https://www.prodigygame.com/
6. Math Games is an app that offers a collection of fun and engaging math games for children aged from 4 to 12. With games covering topics such as addition, subtraction, multiplication, and division, Math Games provides an enjoyable and captivating method for children to acquire math skills and knowledge. The app includes interactive videos and tutorials to help young learners master math and is a top solution for parents looking for a math app for their kids that is both enjoyable and instructional.
Website: https://www.mathgames.com/ 
Math learning apps have revolutionized the way children learn math. In an enjoyable and interactive way, they help children to engage with math concepts, turning learning into an enjoyable and rewarding activity. It is essential for parents to explore these apps and choose the best ones that suit their kid's learning style and interests. By incorporating these apps into their child's learning routine, parents can help them develop a love for math and set them up for success in the future.