Can You Earn College Credit in Online High School?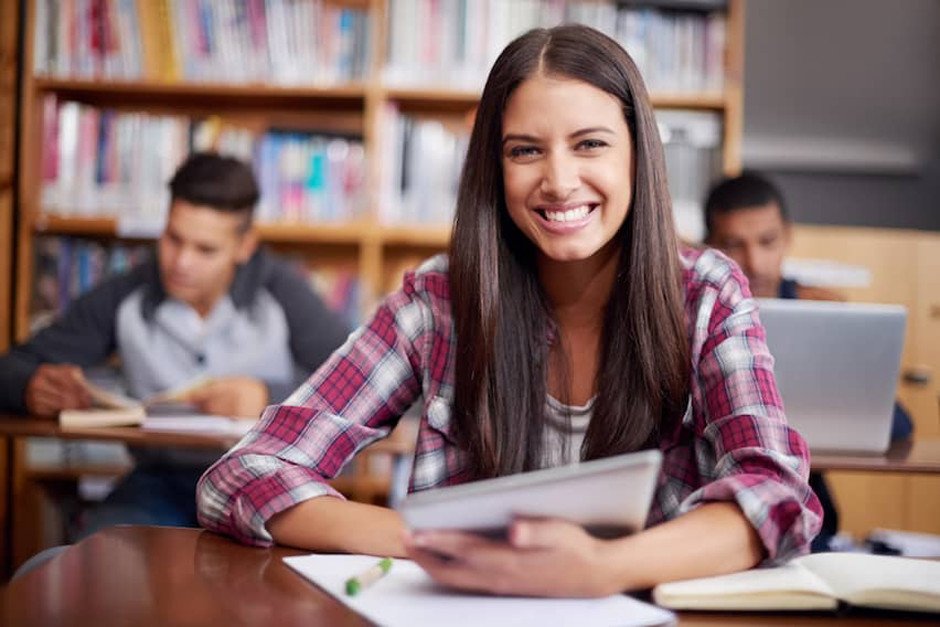 To earn high school diploma online can be a viable option for students who may face difficulties attending traditional brick-and-mortar schools due to factors like location, health, or personal circumstances. Due to technological advancements, students can now finish their high school education online and even earn college credit. Here is how students can earn college credits while enrolled in online high school and the benefits they can get:
How Students Can Earn College Credits
Dual Enrollment Programs
Some online high schools offer dual enrollment programs where students can take college courses while earning college credits. Upon completing the course, students receive credits toward a college degree. This can be a great opportunity for students who want to get a head start on their college careers and save on college tuition fees.
Advanced Placement (AP) Courses
AP classes are college-level courses that students take during their high school years. At the end of the course, students can take an AP exam. Students can earn college credits recognized by colleges and universities nationwide depending on the score.
College-Level Examination Program (CLEP)
The College-Level Examination Program is a set of tests allowing students to earn college credits for courses they have not taken. CLEP exams can test a student's knowledge of a specific subject. Upon passing the test, students can receive college credits while they earn high school diploma online.
Dual Credit Programs
These programs can allow students to take courses recognized by high school and college or university. Dual credit programs require students to meet certain criteria, such as a minimum GPA, test scores, and academic requirements. Students can earn college and high school credits with dual credit programs. This can make it a cost-effective and time-efficient option.
Advantages of Earning College Credits
Advanced Academic Preparation
College-level classes taken in online high schools can provide students with a more rigorous and challenging academic curriculum than traditional high school courses. Not only does this benefit students by providing an idea of the college-level course material, but it also prepares them to handle the workload, pace, and study skills needed to excel in college. Advanced academic preparation may lead to higher confidence, better learning skills, and increased academic success.
Saved College Cost
Students can reduce the number of credits they need to earn in college. This can translate to fewer semesters and courses, saving them money. Many colleges may accept online high school credits, and students can transfer these credits to their college credits. This can reduce the overall cost of education.
Enhanced College Admissions Profile
The college admissions committee may seek students interested in academic rigor, success, and motivation. Students who take college-level courses in their high school years show dedication to their education. They demonstrate an ability to succeed in challenging academic courses. Having college credit on a student's transcript can be valuable when colleges review students' applications. It can show that the student has taken the initiative to challenge themselves, showing academic success and a desire to go above and beyond.
Flexibility and Customization
Earning college credit in online high school may offer flexibility and customization that provides students with options for their future. With online high school, students can decide when to study and complete lessons at their individual pace, customized to their learning style. This flexibility can allow students to create a schedule that works for them and accommodates other life activities. Earning college credits can allow students to complete their post-secondary education quickly, meaning fewer college years and less student loan debt.
Time Management and Self-Discipline
Earning college credits in high school may involve more rigorous coursework that requires discipline and time management. High school students who opt for online college courses learn the skills to balance college credit classes and other extracurricular activities.
By taking online courses, students can develop self-discipline between schoolwork and social life outside the classroom. Self-discipline and time management are significant for a successful college student when balancing coursework, social activities, and work. The experience of learning and earning college credits online prepares high school students for success after graduation.
Career Interests
An online high school program can allow students to explore their interests and start mapping out their future career paths. With college credit courses, students gain insight into college majors that align with their interests and potential career paths. An online course's flexibility can provide students with the time to research and explore their passion when taking college credit classes.
Earn High School Diploma Online to Reap the Benefits
Online high schools offer the opportunity to earn a high school diploma and the possibility of earning college credit. This can help students unlock doors to higher education and pave the way for future success. Dual enrollment programs, AP courses, CLEP exams, and dual credit programs are all options for students to earn credits. By taking advantage of these opportunities, students can save time and money on their college education and demonstrate their academic abilities to college admissions officers.