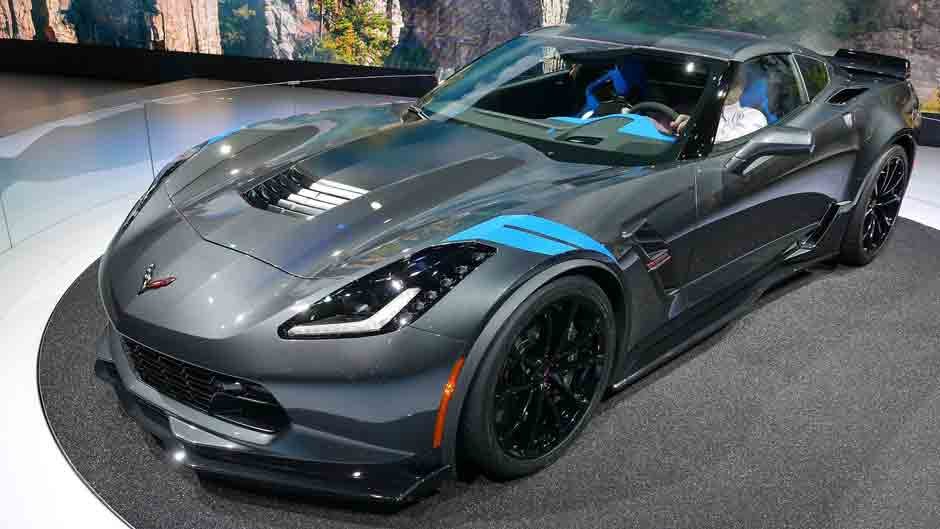 The luxury and exotic car rental market is an industry rapidly growing and full of several possibilities. If you can afford to rent a luxury car, you can find the one you need and get a lot of mileage out of it.
Whether you are attending a special event and need a chauffeur to take you safely to the venue in an exotic car, or you have a wedding you wish to appear in all elegance, car rental companies do that all over the world. They make car services accessible to customers who are in need of it.
Due to the fact that car rentals, limousines, and other exotic vehicles can now be accessed by the public, there is an increasing demand for exotic car rentals in the market.
The trend of exotic car rentals is interesting, which is why we will be discussing five reasons luxury car rentals are flourishing in the market.
5 Reasons Luxury Car Rentals are Flourishing In the Market
Influence by Technology
Technology has significantly transformed the industry of car rentals, which makes it possible for operators to offer better services to consumers. With the help of the internet and applications for mobile booking, consumers now have better access to exotic car rental companies.
Social media channels also make it possible for potential consumers to realize the benefits of hiring exotic cars. In addition, creativity resulting in technological innovations has helped the car rental industry to discover better marketing strategies which are now at a higher level.
Apart from that, exotic vehicles have every recent and awesome technology that influences the consumers' decision to rent them (luxury cars) over regular vehicles.
Tourism Effect
As a result of an increase in tourism, the request for exotic car rentals has also expanded. Tourists across the globe would now rather get to their destinations with the maximum level of comfort. That is, they will not need to be bothered about getting lost or not finding their way in the new city.
This is because one of the services car rentals offers is the provision of a chauffeur along with the vehicle you have hired. Therefore, with a chauffeur being assigned to a tourist, they would be able to relax and enjoy the beautiful scenery view in their destination.
Tourism has incredibly increased the market of exotic car rentals, as they tend to choose road trips during vacations or visitations in a new city or country. In fact, a report from Market Research stressed that tourists in developed nations would rather rent exotic and sophisticated vehicles, which controls the demand for exotic vehicle rental services in several countries.
In addition, it is essential to note that the tourism industry has created tactical partnerships with various corporations and airlines. Their cooperation has contributed to making the services of car rentals a crucial aspect of tourism companies. Hence, the industry of exotic car rental will continue to flourish.
The Mentality of New Consumers
Without doubt, renting an exotic vehicle is more cost-effective than purchasing one. With the help of car rental companies, consumers can make their exotic dream car a reality, even if it is for just one day.
Due to the fact that exotic vehicles indicate honor and power, more consumers would like to experience it if they can not afford to buy one. For example, if you are meeting an investor or you are attending a prom, or showing up in an exotic car you have hired, it will create a positive impression and enhance their confidence in you.
This new mentality of consumers regarding hiring luxury vehicles has facilitated the continual growth of exotic car rentals in the market.
Several Fantastic Options
In exotic car hires, people have a wide range of fantastic options to choose from. With various options available, it makes people to easily select and hire based on individual preferences. After all, with high demand comes the necessity for multiple choices from car rental agencies.
From the exotic characteristics to the services, they can then choose the perfect exquisite vehicle that is ideal for a particular event or occasion.
Whether your preferred choice is a range rover, sports car, limousine, or other executive vehicles, you can obtain anyone within your reach.
Due to the variety available in the marketplace, there are unlimited selections of exotic vehicles. Ranging from the soft and automatic leather seats to a real-time system of navigation, people always love the seamless level that only an exotic car can give.
The Right Cost of Services
The price usually attached to renting exotic vehicles is often based on the location of the rental, peculiar characteristics, mileage, and availability. Meanwhile, exotic car rental companies provide the right cost for their services. The price is often higher than ordinary vehicle rentals.
With the reasonable price and top-notch service, many people would still rather hire an exotic car than rent an ordinary vehicle. Many people would still not mind spending on the thing that can make their visitation of vacation into an experience full of pleasant memories.
Moreover, people do not only pay for the cost of exotic vehicles. They also pay for the comfort and experience they would derive in return. Nonetheless, there are various exotic car rental companies that you can compare their products, services, and prices before you select the agency that meets your requirements.
Hiring a Luxury Car
The services that exotic car rentals render can make a huge and significant difference in your vacation, visitation, or event. It would certainly minimize the hassle you would experience. Although it is called luxury, people would need it for various personal purposes.
For example, if you are traveling with an exotic vehicle, you will no longer have to worry about how to reach your destination.
So far people keep realizing the advantages of hiring an exotic vehicle, the luxury car rental industry will continue to flourish in the market.