Empowering Businesses with SaaS to Shape the Future of Work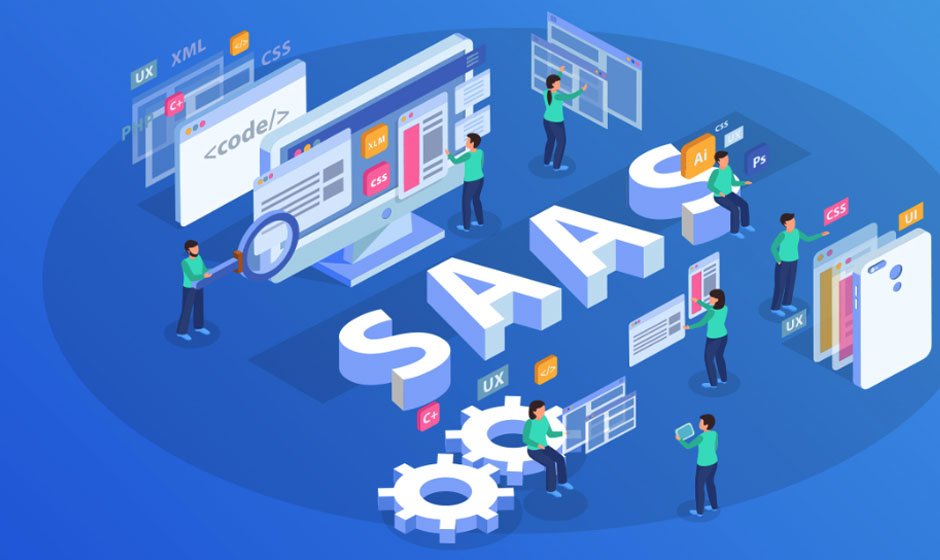 In today's ever-changing digital world, it's notable that software as a service (SaaS) is playing a growing role in reshaping how organisations and individuals work. SaaS solutions assist organisations in navigating an increasingly complicated environment in order to achieve their objectives. SaaS is revolutionising the way businesses communicate with their customers, collaborate with their employees, and, eventually, contribute to the future of work because of its adaptability, accessibility, scalability, and affordability. Here you look at how SaaS is promoting innovation and allowing businesses of all sizes to define the future of work in this article.
The Integration of SaaS to empower the businesses
SaaS enables organisations to have access to software and solutions they demand without the need for complicated and costly IT infrastructure. This guarantees that companies get the apps and tools they want without having to invest a lot of money and effort in creating them. On-demand access to virtual applications, services, and databases is provided via SaaS platforms, which may be accessed directly from a web browser. The use of SaaS in company processes provides for faster time-to-value, more market agility, and cost savings. Also, businesses don't have to bother about frequent upkeep, maintenance, and support because SaaS providers handle those components of the service, saving them time and money.
How SaaS changed the modern workplace
The modern workplace has been transformed by SaaS. It has broken down cost and access barriers, allowing companies of all sizes to access effective applications, services, and databases. Businesses can now quickly deploy technologies and maximise resources to get the most out of their employees. Further, SaaS solutions allow organisations to interact in real-time, obtain deeper insights into client preferences, and use data to make better decisions. In the end, SaaS has aided in driving workplace innovation and efficiency and will continue to do so in the future.
Long-Term Benefits of SaaS Solutions to Shape the Future of Work
Long-term, SaaS solutions provide huge benefits to businesses. SaaS users have access to powerful programs and technology that may help them get the most out of their workforce. Businesses may utilise SaaS to get insight into how their workers work, develop more efficient workflows, and increase productivity.
1.Improved efficiency and productivity
Using SaaS technology to power businesses may greatly boost efficiency and productivity. SaaS solutions relieve businesses of the stress of managing and maintaining complex software systems, enabling them to access sophisticated applications and tools at a fraction of the cost. This additionally saves businesses time as well as money, yet also gives up resources for them to devote to critical activities that will help their business expand. Moreover, according to the SaaS Marketing Services from LeftLeads, with SaaS solutions, businesses have access to data and analytics that provide insights into how their organisation operates, who their best customers are, and what methods are effective. This enables enterprises to make better-informed actions, increasing efficiency and production.
2.Enhanced customer experiences
SaaS solutions also assist enterprises in providing better customer experiences. Businesses may utilise SaaS to access cloud-enabled data, insights, and analytics to detect client preferences and give personalised services to their customers. This encourages loyalty and ensures client happiness. Additionally, organisations may employ SaaS solutions for customer support, such as chatbots and AI-driven services, to reply to client concerns quickly and accurately. All of this contributes to the creation of a personalised client experience, which may assist to grow revenues and ensure customer loyalty over time.
3.Data-driven decision making
Another significant advantage of employing SaaS solutions in enterprises is data-driven decision-making. Businesses may monitor the market and consumer behaviour in real time using SaaS apps and tools, allowing them to make better-informed choices. SaaS solutions may also assist firms in swiftly adapting to market developments and capitalising on possibilities. likewise, SaaS solutions allow organisations to experiment with different ideas and techniques in order to determine what works best in their market or sector. This not only helps to maximise resources but also steers the company on the proper path.
4.Scalability and adaptability
Scalability and flexibility are two significant benefits of SaaS systems. Businesses may rapidly and effectively scale their operations using SaaS solutions to match changes in client demand or business expansion. They may also swiftly update their SaaS systems to give the features and tools that their clients want, as well as market developments. SaaS solutions' scalability and adaptability give organisations the flexibility and agility they need to grow in a continuously changing marketplace.
5.A new level of interconnectedness 
Businesses may benefit from increasing interconnection with SaaS solutions, helping them to break down the silos that might build inside organisations. SaaS allows businesses to link people, processes, apps, and systems, allowing for improved internal communication and collaboration. This enhanced connection may be used to enhance the customer experience, optimise procedures and workflows, and swiftly adjust to market changes. Improved connectivity may offer organisations a competitive edge and help them determine the future of work in the long run.
Challenges and considerations for the long-term adoption of SaaS solutions
Although SaaS solutions provide various advantages, there are a few things that businesses should keep in mind for long-term adoption. Businesses must have a clear strategy and plan in place for their SaaS solutions, as well as an understanding of the features and desires of their client base, for the SaaS solutions to be effective.
1.Data privacy and security
Data security and confidentiality are critical factors in the long-term implementation of SaaS systems. Data breaches and theft are always a possibility when businesses store data and communicate information over the Internet. Businesses should ensure that their SaaS solutions include the required security standards, such as encryption and storage in a secure environment, to safeguard their own and their customer's data. Meanwhile, companies should verify that they are in compliance with relevant data and privacy legislation in order to secure their customers' data and avoid fines.
2.Infrastructure considerations
Businesses should think about the technological infrastructure of their SaaS offerings as well. Businesses should ensure that their SaaS solutions are optimised and functioning properly by operating them on the most recent hardware and software and implementing them in a reliable and secure environment. Added to that, firms should be on the lookout for any performance concerns and ensure that they are remedied swiftly and efficiently. Otherwise, businesses face the danger of losing customers or paying a fee for not submitting the required data.
Conclusion
SaaS solutions are becoming increasingly crucial in helping organisations achieve their goals and define the future of work in today's digital economy. Scalability, agility, cost reductions, and faster time-to-value are all advantages of SaaS solutions for enterprises. However, while implementing SaaS solutions, organisations must evaluate different security, infrastructure, and legal issues to ensure they are taking the appropriate precautions to secure client data, maximise resources, and provide a competitive edge in the long term.