Exploring the Best Nike Shoes for Different Sports and Activities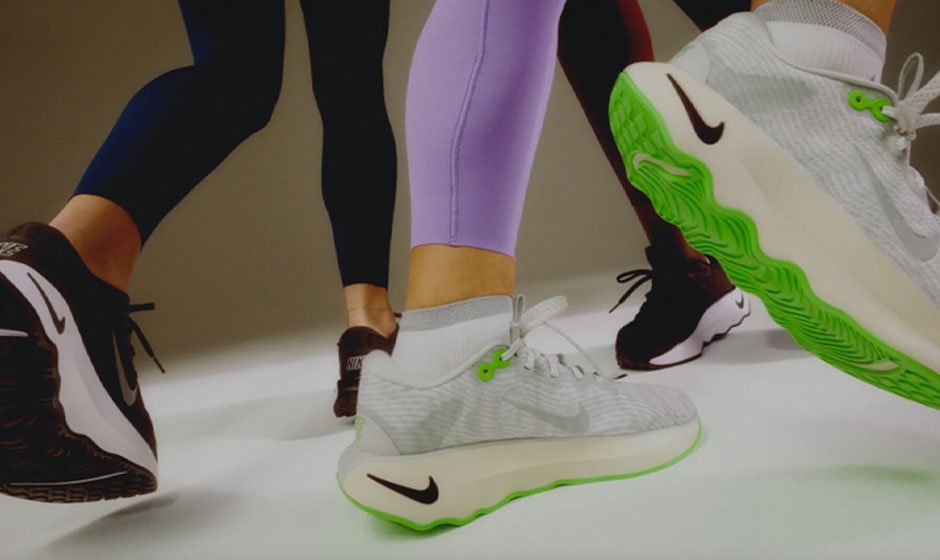 Nike's legacy in athletic footwear is built on innovation, performance, and style. From the courts to the tracks, Nike shoes have been the go-to choice for athletes and enthusiasts across various sports and activities. So, this post explores the best Nike shoes tailored to different sports and pursuits while also delving into the iconic Jordan 4 that has left an indelible mark on sneaker culture.
Unleash Your Inner Athlete: Nike Running Shoes
Running is a universal form of exercise, and Nike's range of running shoes caters to both beginners and seasoned runners. The Nike React technology offers responsive cushioning that propels you forward with every step, while the Nike Zoom series provides lightweight comfort ideal for long-distance runs. These shoes are designed to enhance your performance, reduce impact, and keep you on track to achieving your fitness goals.
Dominating the Court: Nike Basketball Shoes
For basketball enthusiasts, Nike basketball shoes are synonymous with performance and style. These shoes showcase Nike's dedication to excellence in this realm. Its iconic design, supportive fit, and Air cushioning have made it a favourite among athletes and sneaker aficionados alike. Whether you're mastering your jump shot or driving to the basket, Nike basketball shoes provide the support and grip you need to dominate the court.
Power on the Pitch: Nike Soccer Cleats
In the world of soccer, precision and agility are paramount. As such, Nike soccer cleats offer cutting-edge technology that enhances your pitch control, traction, and speed. Whether you're a midfielder dictating the game or a striker scoring the winning goal, Nike's soccer shoes are your ultimate companions for success on the field. The innovative designs and materials ensure that you can move with precision and confidence, no matter the match's intensity.
Mastering the Gym: Nike Training Shoes
The gym is a place of transformation, and Nike training shoes are designed to optimise your workouts. With features like lateral support, durable outsoles, and responsive cushioning, these shoes empower you to confidently lift, jump, and move. From weightlifting to high-intensity interval training, Nike training shoes are your fitness allies, providing the stability and comfort you need to push your limits and achieve your fitness goals.
Taking to the Trails: Nike Trail Running Shoes
For those who prefer off-road adventures, Nike trail running shoes are engineered to conquer rugged terrains. With durable traction and cushioning, these shoes provide the stability and comfort you need while navigating trails and exploring nature's beauty. The rugged outsoles and reinforced designs are tailored to handle uneven surfaces, ensuring your trail running experience is exhilarating and safe.
Lifestyle Elegance: The Iconic Jordan 4
Beyond sports, the Air Jordan 4 captures the essence of street style and urban culture. Its distinctive design, featuring visible Air cushioning and striking details, has made it a cultural icon that resonates far beyond the realm of sports. As such, this sneaker's unique blend of heritage and contemporary style allows you to make a bold statement in any casual setting, elevating your streetwear game with its iconic presence.
Elevate Every Step: Nike's Commitment to Innovation
Nike's commitment to innovation extends to all its footwear. From sustainable materials to cutting-edge cushioning technologies, each shoe is a testament to Nike's dedication to pushing the boundaries of design, performance, and sustainability. The fusion of innovation and style ensures that every Nike shoe you wear supports your athletic pursuits and showcases your personal style and commitment to excellence.
Conclusion
As you traverse the diverse landscapes of sports and activities, Nike shoes stand as versatile companions that empower you to achieve your best. From running and basketball to soccer, training, and beyond, Nike's range offers specialised shoes that cater to your unique needs. The Jordan 4, a symbol of timeless style, underscores the brand's ability to blend performance and culture seamlessly. As such, with every step you take in Nike shoes, you're not just embracing excellence—you're stepping into a world of innovation, comfort, and style that transcends the boundaries of sports and activity.