How Tall Was Hitler? 'Jeopardy!' Champion Takes Twitter Hiatus Amid Hurtful Comparisons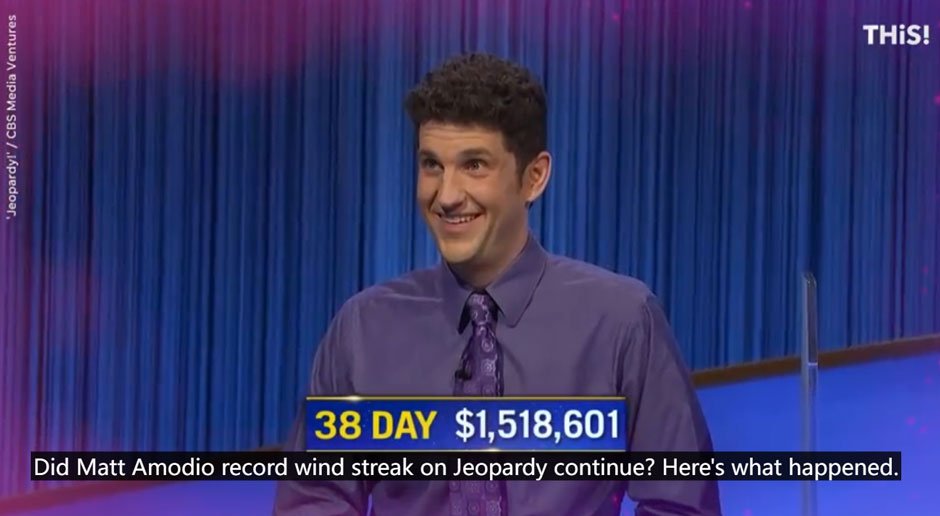 In the world of triumphs and victories, even the brightest moments can be marred by negativity. Brian Henegar, a triumphant 'Jeopardy!' champion, recently faced an unexpected challenge off-screen when Twitter users began making hurtful comparisons between him and the infamous Nazi dictator Adolf Hitler. The backlash targeted Henegar's mustache and hairstyle, leaving him grappling with a spectrum of emotions.
A Social Media Exit
Henegar, taking to his unverified Twitter account, shared his sentiments about the hurtful comments. "Right now I'm feeling every emotion under the sun reliving my Jeopardy! appearance," he expressed. "And I'm seeing what a bunch of Jerks on Twitter are doing because all they can focus on is my looks… So I'm going to be leaving Twitter for a while, see you soon."
The decision to temporarily exit the social media platform highlighted the toll online negativity can take, even on individuals who have achieved notable success.
Return and Resilience
However, the story took a positive turn when Henegar returned the following day to express gratitude to those who had defended him. "So…I'm back on Twitter for the time being at least… I wanna say that seeing these really hurtful comments by some very jerky people made me lose all faith in humanity," he shared. "Seeing all of your positive replies restored it, and then some. Thank u all and god bless you."
Henegar didn't let the negativity define his response. Instead, he announced his intention to turn the tables on hate by making a donation to the Anti-Defamation League with his 'Jeopardy!' winnings. It was a testament to his resilience and commitment to channeling negativity into positive action.
Fans Rally Behind Henegar
The online community, particularly 'Jeopardy!' fans, rallied behind Henegar, urging him to ignore the trolls and focus on his achievements. @ConsEverTrumper reminded everyone that the show is meant to be fun, emphasizing that critiques of contestants' appearances are uncalled for.
"Please don't allow a few people with rude comments to bring you down," @sallyaterry1963 wrote. "You are a gifted contestant who must show off your admirable knowledge on the show."
@LauraRe09210496 offered words of encouragement, recognizing the challenges Henegar faced. "A bunch of unhappy miserable people who can't even begin to grasp the concept of your enthusiasm and emotion. Keep it up. Keep winning! Cheering for you!!!"
The Power of Positivity
While the incident initially cast a shadow on Henegar's post-'Jeopardy!' experience, the overwhelming support from fans and his decision to contribute to a meaningful cause showcased the resilience of the human spirit. It serves as a reminder that even in the face of adversity, individuals can rise above negativity, turning it into a force for good.
In conclusion, the 'Jeopardy!' champion's journey, marked by triumphs and challenges alike, teaches us that the power of positivity can overshadow even the darkest moments. As Henegar continues his path of success, his story becomes not just a reflection of personal triumph but a testament to the strength of the human spirit against online adversity.