Jesse Bailey Watters jr's Birth Personal life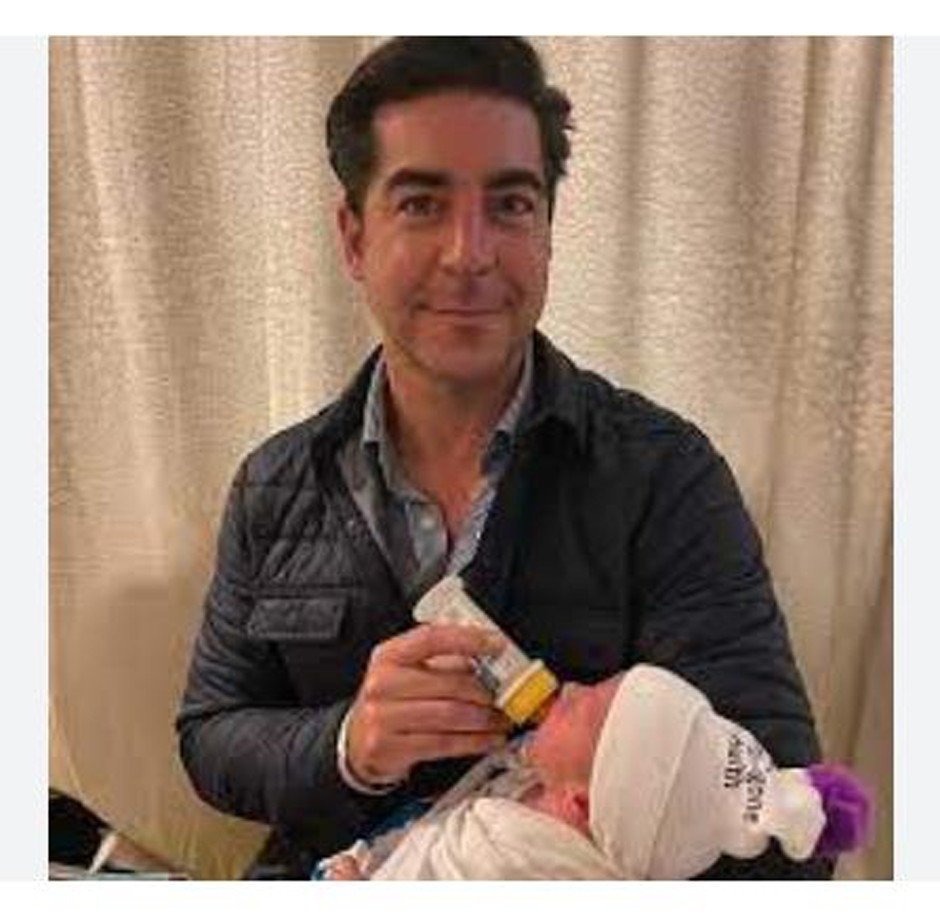 On October 3rd, 2018, Jesse Bailey Watters, a popular Fox News host, and his wife Noelle Watters welcomed their second child, Jesse Bailey Watters Jr. into the world. The couple, who had been married since 2009, had previously welcomed their daughter, Ellie Watters, in 2011.
The news of Jesse Jr.'s birth was announced by Watters on his Fox News show, "The Five," where he shared that the birth had gone smoothly and that both mother and baby were doing well. He also joked that his son's arrival had been "a little bit of a surprise," as the couple had not planned on having another child.
Watters and his wife, Noelle, were overjoyed at the arrival of their new baby boy and were excited to add him to their family. They shared pictures of Jesse Jr. on social media, and fans were quick to congratulate the couple on their new addition.
Jesse Bailey Watters jr's Personal life
Little is know about Jesse Bailey Watters Jr, as the Fox News commentator and host Jesse Watters's son. It is not publicly known if he has any children of his own, and little is known about his personal life as he does not often speak about it in the media. Jesse Watters is known for keeping his personal life private and therefore, information about his son is not readily available to the public.
Jesse Bailey Watters jr's Networth
Jesse Bailey Watters Jr. is the son of Jesse Watters, a well-known American political commentator and host of the Fox News program "Watters' World." He is a relatively private individual and not much is known about his personal life or net worth.
However, it is safe to assume that his net worth is likely to be substantial, given his father's success and wealth. Jesse Watters has an estimated net worth of $5 million, thanks to his successful career as a television host and commentator.
Jesse Bailey Watters's life
Jesse Bailey Watters is a popular American political commentator, television host, and author. He was born on July 9, 1978, in Philadelphia, Pennsylvania, United States. Watters grew up in a middle-class family and attended William Penn Charter School in Philadelphia.
Watters began his career in television as a production assistant at Fox News Channel in 2001. He quickly moved up the ranks and became an associate producer for the network's popular political talk show, "The O'Reilly Factor." Watters was a regular contributor to the show and became known for his unique and humorous segments, which often featured him conducting interviews on the street with everyday Americans.
In 2011, Watters was given his own segment on "The O'Reilly Factor" called "Watters' World." The segment was a huge success and became a staple of the show. In 2014, Watters was given his own show on Fox News called "Watters' World," which aired on Saturdays. The show continued to be popular with viewers and was eventually moved to a prime-time slot on the network.
In 2017, Watters became a co-host of the Fox News show "The Five." He has also been a guest host on various other Fox News shows, including "Hannity" and "Outnumbered."
In addition to his work on Fox News, Watters has also written a book. In 2019, he released "Watters' World: What the News Is Really Telling You," which became a best-seller.
Wrapping Up
Jesse Bailer Watters will definitely grow to have a good life. With the positive contributions from his parents, he might as well have his life well figured out.