Let's Explore Some of The Talked-About Laundry Room Designs of 2022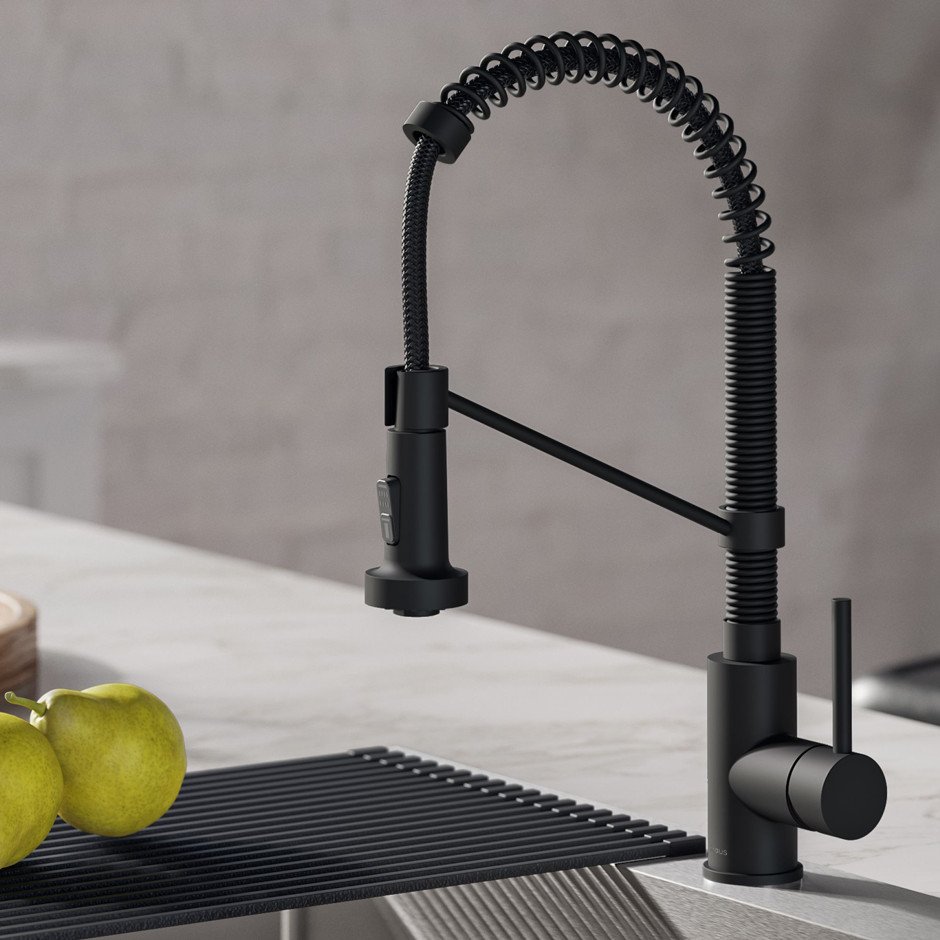 Every corner in the house maintains its individuality because of the clear-cut roles it plays in day-to-day life. You approach your kitchen with a different expectation than your bathroom and your bathroom for some other things than a laundry room or corner. Each gets its character from the way you design them. The features define their essence and help them serve your needs. Still, some areas get more attention than others because of their visibility. You don't think about your laundry section much because an outsider or a guest will not be interested in this. Hence, it should be operational and functional enough for you. You are not looking at its interiors to impress anyone.
Most people take their laundry space casually. They feel it's okay to have an average design here. After all, nobody comes to this side. Please reconsider your decision once if you also have the same mindset. You can refresh this nook for yourself and nobody else. You spend so much time in this part of the house washing, drying, and folding your clothes daily or regularly. The utility room is where you do one of the most tedious household chores, and that too alone most of the time. You can get frustrated soon if it doesn't have pleasant distractions. What does nice distraction mean here? The beautiful interiors! How you design and decorate this room can substantially impact your mood.
Whether you spend half an hour, one hour, or two hours, you can complete your laundry job without a hassle when the ambiance is excellent and well-planned. If you believe no one spends money on this part, look at some hottest laundry room design trends in 2022. It can change your perspective about this utility space and make you realize why your corner also deserves transformation. So, let's get started.
A small laundry room with bold touches
Some homeowners created statements in their small laundry space by adding bright floral wallpaper in a vinyl base. Against the predominantly white features, the wallpaper added enough drama to soothe eyes. Because of the limited floor space, they put their washing and drying machines one over the other. It allowed them to build some cabinets on one side. To optimize storage, they added a pullout hamper for the neat organization of their articles. If you wonder about maintenance, a clutter-free room is always easy-to-maintain.
A melting pot of old and new
Remodeling doesn't have to be an answer for everything. Minor upgrades or additions can also do magic. For instance, some people needed a budget to remodel this utility corner. So, they added the best-rated laundry sink, painted their existing custom cabinetry, and installed a wood counter to manage their clothes. The counter featured a removable panel to allow them to access the power supply connection. Their flooring consisted of porcelain tiles with star-like patterns, reminding them of the old world.
A cottage-like charm
The refurbished space included washing and drying machines, a sink, drying rods, storage cubbies, and cabinets. Some people combined their laundry and mudroom into one. The designers ensured they got this while maintaining their preferred design idea. Since a few wanted this space to have a country vibe, elements like paneled backsplash and terra-cotta flooring tiles with diamond patterns helped achieve it.
A heavy-duty space for three activities
The best part about interior designing is you can optimize the same room in multiple ways. Just because you envisioned a particular nook as a utility corner, it doesn't have to serve only that purpose. You can build it to do your office work, crafts, etc. When you opt for this, you need lots of cabinetry, adequate light, ventilation, etc. Visual details should be enchanting, which one can attain through quartz countertops, porcelain flooring, wall tiles, etc.
A spacious workhorse with stylish looks
The scope of improvement can be high when you own a large laundry room. Homes with great square footage in their utility corner made the most of the design opportunity. They played on the combination of blue and white colors – blue cabinets, white backsplash, and sizeable blue-white flooring tiles. Since the room was large, they extended the counter space with additional storage and drying rods. Open storage also made an appearance. A few people also installed an island in the center to create more workspace for their hobbies or office work.
A full-of-personality laundry room with a dog station and mudroom
Some people focus on efficiency more than anything else. Aesthetics can be secondary. When you hire a designer, they allow you to enjoy both; some people will vouch for this. Washer and dryer on top of one another in cabinetry saved flooring area for other things. The drying rod stayed in one of the upper cabinets. These areas took care of the functionality part for them.
On the other hand, the background of their laundry rooms included mosaic tiles with hexagonal patterns and wallpaper with leafy designs. These aesthetic details made their utility corner unrecognizably attractive. Now, they don't hesitate when someone comes to this part of the house.
A kitchen that turned into a multifunctional room
Once a kitchen, always a kitchen doesn't have to be true. Some 2022 design trends show how some houses benefited by changing this corner into a combination of a laundry room, mudroom, and storage space for crafts and papers. They needed the right features and finishes to get the desired results. So, they opted for a vintage-style faucet and sink, butcher block workstation, brick flooring, folding counter, wallpaper with subtle prints, etc. All these details gave the room its new deserving role.
How do you see your old laundry room now? Do you still believe it's okay to keep your utility area dated? Please give it a thought! If the last year's trends inspired you even a little and you have a budget, it can be a good idea to improve this space. The enhanced features and functions of the laundry room will infuse new energy into every nook and corner. You can do your regular duties in the same area with renewed interest. You will appreciate your decision eventually.