Load Planning Software in 2023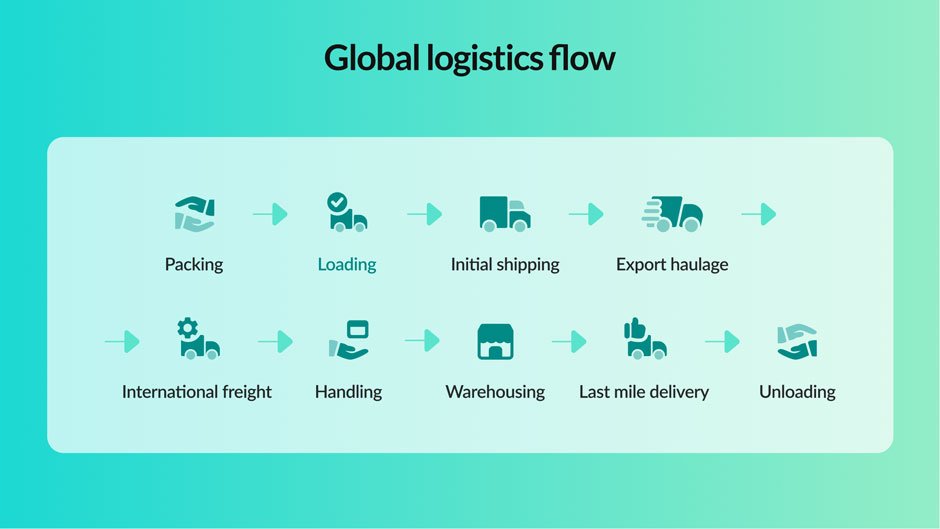 Delivery of products over long distances has always been a complex and dangerous process. Logisticians had to process a vast amount of data, consider all possible situations on the way, and calculate supply chains cost. Once upon a time, a person had to carry out all this work manually, but today systems that facilitate the element of calculation have come to their  aid. Let's discuss all the features  of Load Planning Software Implementation for 2023!
Benefits of Load Planning Software
Let's start with the benefits. The size of your company doesn't matter – whether  it's a small company that trades in the transportation of livestock between two neighboring towns or an enterprise whose supply chains have entwined the entire planet. Load planning software will allow you to simplify the system of loading and transportation, thereby relieving the burden on your employees. Let's list some advantages:
Increase income. Thanks to load planning software, you can quickly get cost estimates and ways to reduce them.

Increase recycling. Automating the loading of vehicles will increase profits from each order.

Reduce planning time. Drawing up a route can take a lot of time, negatively affecting the deal itself and its reputation. Planning automation will speed up the process and avoid mistakes.
We will immediately answer the question, "What is supply chain management?" In the picture below, you can see a short description of the delivery network. In the meantime, we will move on to the types of loading and the software used to optimize logistics processes.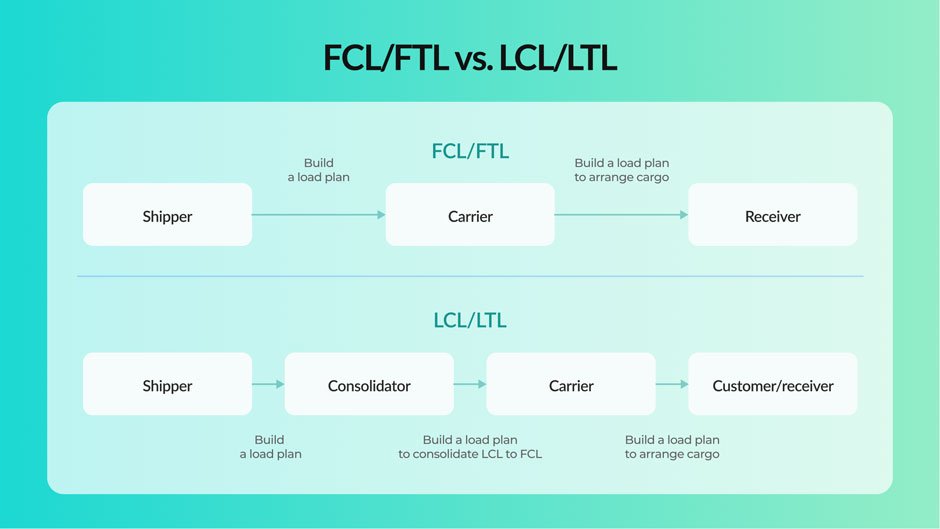 Load Planning Types
Cargo loading can be divided into FCL/FTL and LCL/LTL. Let's talk about them in more detail.
FCL/FTL
The abbreviations are "Full Container Load" and "Full Truck Load" and mean loading containers/trailers at 100%. An effective way of transportation is if there is a large cargo for one customer.
LCL/LTL
In contrast, "Less than Container Load" and "Less Than Truckload" mean less than full load. So this method allows you to reduce transportation logistics costs – primarily for fuel.
The eternal problem of cargo loading was the need for more sufficient control and the ability to accurately determine the loaded volumes. Not a small part of the logistics costs is due to loading errors. Such errors can be avoided by specialized services.
At the moment, the most popular tools are:
EasyCargo. This program is intended for in-ground transportation. Thanks to the user-friendly interface and functionality, it considerably simplifies the work with supply chains.

Mercury Gate. It's a multifunctional

freight management software

that allows for  control of the transportation of all cargo.

CHAMPs solution. It's the leading application in air transportation, providing functionalities  for logistics planning and real-time transportation management.

AMT Marine software. This software is often used by ship owners, operators, and managers to help optimize the performance and efficiency of their vessels, reduce costs, and ensure compliance with regulations
Let's talk more about the features implemented in the examples above!
Load Planning System Features
Features can be divided into MVP and advanced. We will go in order.
MVP
The first must-have functionality is a load calculation. The system should be capable of calculating the optimal loading sequence of cargo based on factors such as weight, volume, and fragility.
The following essential element to note is automatic load optimization. The system should automatically optimize the load based on the transport characteristics.
We must remember Real-Time data. The system should provide real-time data on the load plan, including the status of each item and its location within the load.
It is also vital to note reporting and analytics. Software should provide reporting and analytics capabilities to enable users to track the performance of their load planning processes, identify areas for improvement, and make data-driven decisions.
Advanced
To make the system more user-friendly, we recommend integrating additional features into the software, such as:
Quick-max capacity is a function that allows you to quickly and accurately determine the maximum possible load of a specific vehicle, such as a truck or container, taking into account its dimensions and weight restrictions.

Flexible unload sequence, the function allows you to optimize the unloading sequence, taking into account various factors, such as the type of cargo, its weight, shape, route, etc.

Customer overrides are a simple feature that allows the customer to change the route during delivery.
Now that we have briefly described the technical capabilities it's time to discuss the plan for implementing them in your business.
Load Planning App Implementation
The implementation process is complex. So we'll describe it step-by-step.
Think over a business strategy
First, you need to decide what exactly you need. The more scrupulously and thoroughly  you manage to think over goals, and tasks, the easier it will be to integrate the load planning system. As an example, you need to reduce logistics costs.
Choose an IT partner
If you have a reliable technical partner, there will be no problems with the system implementation. Indeed , take the time to study and search for  experts. Check out their portfolio and customer testimonials. Also, remember to always detail the tasks, this will allow you to achieve your goals in the shortest possible time.
Solution and Discovery
At this stage, the feasible tasks and the methods for achieving them will be defined. Then you can request an  integrating additional functionality.
Development and integration
This is the most extended process, which will take the bulk of your funds. So, technical work, integration of other systems, platform development, etc., will occur.
The amount of work will determine the time and cost – the larger your project is , the longer and more expensive it will be to implement it.
Support and maintenance
After the implementation is completed, the work does not end. Next, you will have to monitor the technical condition of the program. You will also need to regularly debug and release timely updates.
We have described all the processes briefly, but this is not even the "tip of the iceberg." If you try to develop or implement such complex systems independently, it will probably fail to end well. If you have an idea and want to implement it, we recommend contacting only experienced teams.
Author bio
Yuliya Melnik is a technical writer at Cleveroad. She is passionate about innovative technologies that make the world a better place and loves creating content that evokes vivid emotions.