Lois Andrea Silvana – Family, Career and Personal Life.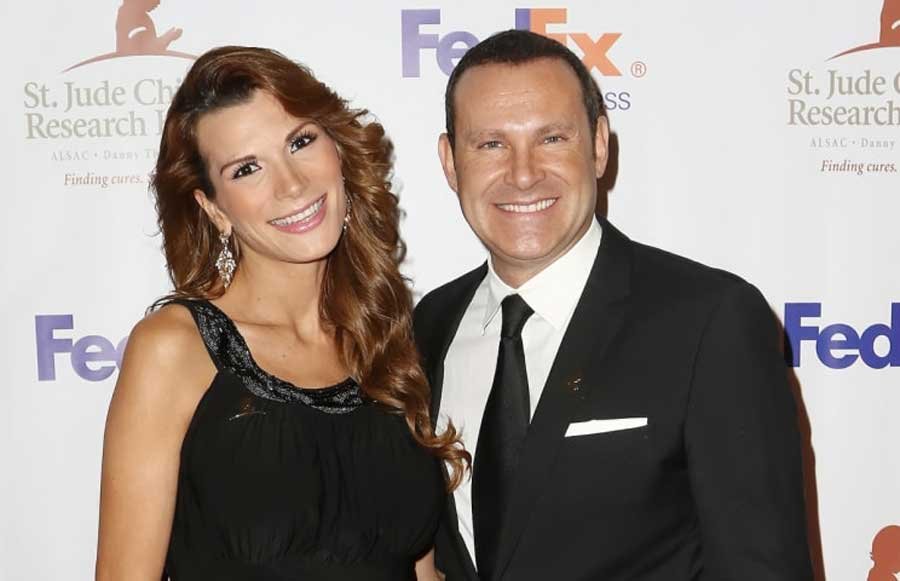 Lois Andrea Silvana is famous thanks to her ex-husband Alan Tacher, a Mexican television host. She is a mother of three; Hannah Tacher, Nicole Tacher, and Alex Tacher.
Lois Andrea Silvana is a practitioner of ashtanga yoga, and as part of her practice, she is also a yoga teacher at the Miami Life Center.
Personal life
Lois Silvana has been divorced since 2012 and has not revealed information about her current relationship status. She is probably not in a relationship right now; if she was, she could have posted it on her Instagram page.
She loves her three kids and likes to spend quality time with them, as seen from photos she has posted on Instagram.
Her Ex-Husband
Lois Silvana's ex-husband is a television host and is part of the main cast of Despierta America, a Univision morning show. Alan Tacher has a younger brother who is also a television host and an actor.
Professionally, Lois Silvana's ex-husband made his television debut in 1995hosting the tv show Califa de Oro. He worked for TV Azteca as a presenter for the academy of the television network and drove reality musical shows for the tv station in the early 2000s.
Alan Tacher has had a successful television career thanks to his unique and memorable presentation techniques. He has also been featured in movies and television series such as Tempranito, Aplauso, Decadas, and Sorprendete. Alan was nominated in 2015 in the TVyNovelas Awards for Best Male Host, which he won. He also got nominated for a Daytime Emmy Award.
In his personal life, after divorcing Lois Andrea Silvana in 2012, Alan Tacher married Christy Bernal, an American actress, in 2015, and they have a daughter and a son together.
Given the successful career Lois Andrea Silvana's husband has had, he has been able to earn a lot of money from television hosting. His exact monthly income is unknown, but he has an estimated net worth of 2 million dollars.
On social media, Alan has a good following; for instance, on Instagram, where he uses the username @alantacher, he has 475k followers and has posted over 2k times. On Twitter, Lois Silvana's ex-husband has 704k followers
Life After Divorce
Lois Andrea Silvana seemed to focus on her career and trying to spend time with her three children after the divorce, and even though her kids are grown-ups, that does not stop her from having family time with them, such as going on road trips and having night outs together.
Net Worth and Social Media
Lois Andrea Silvana is a yoga practitioner; most of her money comes from that, but she might have side hustles and businesses. Given her lifestyle, Lois must be worth enough, though her exact net worth is unknown.
Lois is on social media platforms, particularly on Instagram, where she uses the username @silvanalois and has over 3k followers with over three hundred posts. Most of Lois' Instagram posts are photos of her and her children and videos and photos from her yoga sessions. Lois also has a Facebook account.