Meet Actress Beverly Mitchell's Daughter: Mayzel Josephine Cameron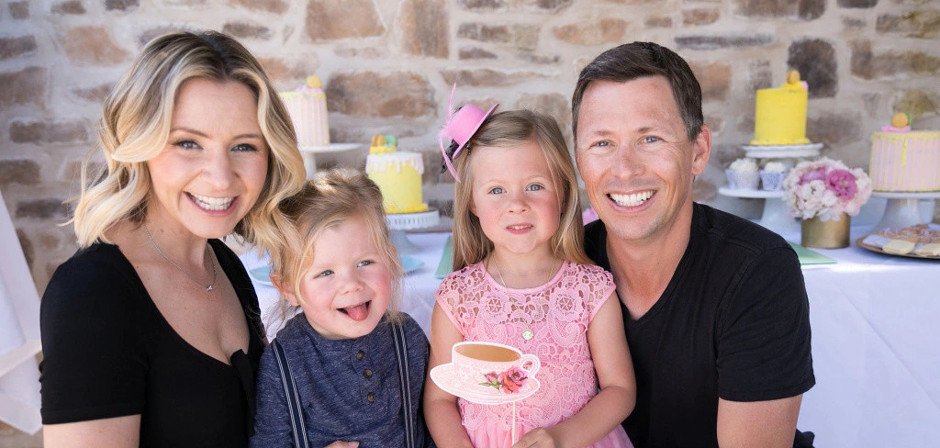 Mayzel Josephine Cameron is the lastborn child of actress Beverly Mitchell and her husband, Michael Cameron. Her mother announced on Instagram on March 2020 that she was expecting her third child after suffering a miscarriage. Mayzel was born later that year in July.
When Beverly found out she was pregnant, she did not believe it as she kept checking the pregnancy test kit. It was not an easy journey, but Mayzel's arrival brought joy to the whole family. She has two older siblings, Hutton Michael and Kenzie Cameron.
Her Parents' Love Story
Mayzel's parents' love story is quite intriguing; they met at a party in hilarious circumstances. Michael Cameron got into a fight at the party and ended up with a black eye; Beverly walked towards him and placed a bag of frozen peas on his affected part. Cameron liked her for her compassion, and funnily they became friends. They started dating, not knowing years later, they will be a family.
Michael and Beverly kept in touch throughout college and even after college. Mayzel's parents dated for eight years before tying the knot. The wedding ceremony happened on October 1, 2008, and was attended by fellow castmates from 7th Heaven, including Mackenzie Rosman and Jessica Biel, bridesmaids.
Mayzel's parents have loved each other since their marriage, and now they are a happy family of five.
Her Mother
Mayzel's mother started acting as a child actor, appearing in commercials; however, she made her film debut in 1996 when she portrayed drug addict Grace in The Crow: City of Angels. In 1996, Beverly auditioned for a role in 7th Heaven but was unsuccessful for the role she wanted, but she landed the role of sister Lucy Camden.
Beverly Mitchell appeared in over 200 episodes of the show from 1996 to 2007. Throughout that period, she played other roles in Right on Track, Hey Arnold!, Mean People Suck, Saw II and Saw III. After 7th Heaven, Mayzel's mother was a regular on The Secret Life of the American Teenager.
Over the years, Mayzel's mother had roles in a few shows, including Get Out Alive, Hollywood Darlings and In With The old. In 2023 she appears on the reality show Special Forces: World's Toughest Test. Besides acting, Beverly is also a country music singer, and she released her only self-titled album in 2007. She has not released any other music since then.
What is the Net Worth of Mayzel's Parents
Mayzel's mother had made a good fortune through acting, having ventured into the industry in the 1980s. Besides, she found success with the show 7th Heaven, and her salary per episode must have been quite good. She has a net worth of 2.5 million dollars which she has made through her acting career, which has spanned over 30 years.
Social Media Presence
Mayzel's mother is active on social media platforms, especially on Instagram, where she likes posting pictures of her daughter. If you check on her timelines, you cannot miss a photo of her children, including Mayzel Josephine Cameron. Funnily, she even posts her when she is playing.