Optimizing the Replacement and Maintenance Process for Apple Products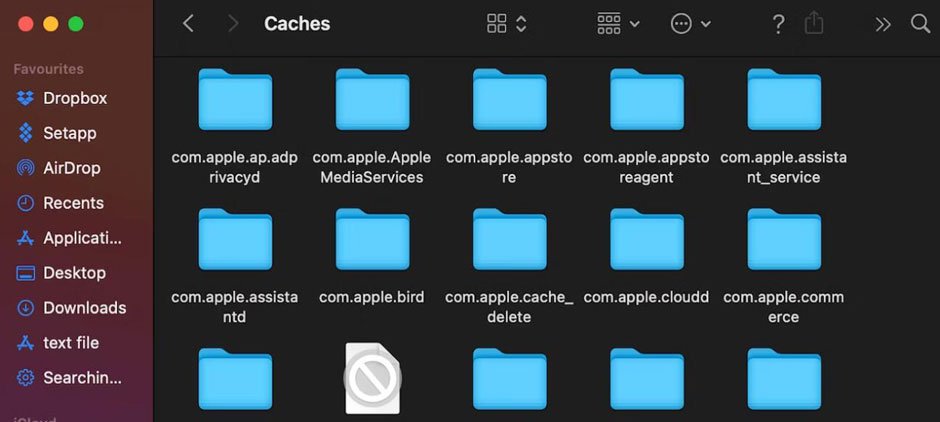 Apple products have changed the world forever. Combining a simple and clear design with versatility, Apple has truly become the king of digital technology. Despite this, like any other technology, Apple products can break down. Because of this, you will have to quickly look for a replacement for your MacBook Air parts.
In this article, we will tell you how to properly care for your devices so that they work longer and more efficiently.
5 Ways to Maintain Your Mac Manually
Let's start our review by optimizing your Mac. Did you know that one of the main reasons why a Mac runs slowly is its full physical storage? As a rule, Mac computers have a lot of memory, but if you forget about optimization, it can fill up quickly, negatively affecting overall performance. The same principle works with all Apple devices.
Most often, the files that take up space on your Mac are either old files you haven't used for a long time or duplicates. Users can inadvertently duplicate files by making changes, which is often the case with text documents.
Another option is that files you forgot to delete in 2011 are still gathering dust and clogging up the device's memory. However, this is not the most unpleasant situation, compared to the physical breakdown of the storage, when only the replacement of the broken part will help.
Unfortunately, there are other reasons for the slow operation of devices. Let's take a look at five more ways to maintain and optimize your Mac.
1. Clean the cache
The issue with cache is that it generates a lot of junk that accumulates in your system. For example, when you change a document or edit a photo, the app creates a cache that remains even after you delete the file. This is why clearing cache is an essential and effective optimization technique.
Follow these steps to remove cache files: 
Open Finder –> Go –> Go to the folder.

Type ~/Library/Caches and clean the contents of the folders that you find in there (make sure you delete the contents and not the folders).

Empty the Bin.
2. Free up your Mac's hard drive
Your Mac contains even more files than you can imagine, and many are hidden, making it difficult to properly clean the hard drive and memory space. Don't be afraid. Apple isn't planning anything sinister. The company simply doesn't want you to accidentally erase important data. This will potentially lead to system errors and bugs.
To get a whole look at your file system, follow the steps below:
Open Finder on your Mac.

Highlight "Macintosh HD" or your user name under the "Favorites" section.

Press Command-Shift-period .
This will reveal all of your Mac's secret folders and files. As these folders are normally not needed to be viewed, you should be very careful before removing any files from these "hidden" directories. Do it only if you are sure the files you intend to delete will not harm your system.
3. Delete browser cache
The more you use the Internet, the larger your browser cache becomes. Each browser has its own way of clearing the cache.
Thus, when using Safari, you should first open the "Develop menu", where you'll find an "Empty Cache" option.
Clearing the cache in Google Chrome is hidden in the sidebar menu. 
Choose Settings –> Privacy and security –> Clear browsing data –> Cached images and files.
4. Remove old iOS backups 
Backups are great, but when you try to understand how to clean up a MacBook Pro or Air, you might as well realize that deleting all the backups you've created over time might fix the problem. Here's how to do it: 
In the Apple menu, choose About This Mac.

Navigate to Storage –> Manage.

Click iOS Files in the left tab.

Delete the backup files.
5. Delete unused apps
If you have any apps installed that you don't use, you should get rid of them so they won't affect your Mac's productivity.
However, even when you delete the file, it will leave some "traces". To find and delete the app leftovers, you should:
Open Finder –> Go –> Go to folder –> ~/Library/Application Support/Your app name, and delete the folder's contents. 

Repeat in ~/Library/Caches/Your app name. 

Then, ~/Library/Preferences, type the name of the application and delete app Preferences. 
How to Make Your Apple Devices Live Longer
Every purchase of an Apple device is always a special occasion, but let's be honest, their products are not cheap. If you're not the type to buy a new iPhone every year, you should know the following tips to help you enjoy your Apple products for years to come.
1. Always keep your device clean. Remember to regularly wipe the screen and keyboard with a microfiber cloth. Never use chemicals, as they can damage the outer surface and burn the internal parts.
2. Buy a protective case. Of course, after buying a new iPhone, we all want to show it to others, especially given the beautiful case design. But how many of us accidentally smashed a phone the first month after purchase? So, please always buy protective cases for your gadgets, whether a MacBook or an iPad. A quality case will protect your device from scratches, dust, and drops while maintaining the aesthetics of your Apple products.
3. Learn how to use a charger properly. Do not leave Apple products connected to the network for a long time. This will definitely degrade battery performance. Instead, charge your gadgets to about 90% capacity and then turn them off. Allow the battery to fully discharge before charging it to 100%.
4. Update the device regularly. Always update your Apple devices to the latest software. Bug fixes, security fixes, and performance improvements are often included in software updates. This improves performance, adds new features, and keeps devices safe.
Utility and Leverage of the Feedback System
Apple, renowned for its commitment to innovation and customer satisfaction, can sig benefit from leveraging a robust customer feedback system to optimize its products' replacement and maintenance process. Apple can gain invaluable insights into the intricacies and nuances of such transactions by actively collecting and analyzing customer feedback regarding their experiences with device replacements, repairs, and overall maintenance. This wealth of information can enable Apple to identify pain points, streamline processes, and enhance the customer journey. Additionally, by closely monitoring customer feedback, 
Moreover, customers themselves can also leverage this customer feedback system to ensure they are well-informed on the correct procedures for product replacements and maintenance, providing them with peace of mind and a sense of security.
Conclusion
Use the tips above to keep your Apple devices in top working condition. Frequent optimization and attentive care of the external and internal parts of the gadget will keep it running efficiently for a long time.