Payment and Shipping Solutions for International Social Media Stores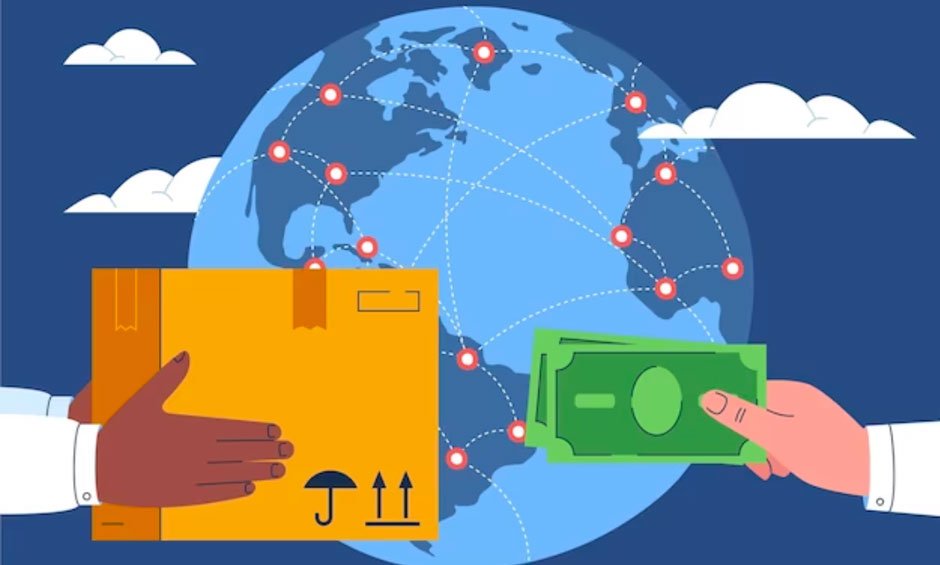 If you are operating your social media store internationally, then this guide is exactly for you. To ensure seamless shipping and payment solutions for our international orders, we have to go through several paths. Sometimes, those are convenient, and sometimes, you need to ship your product to a specific country, and it requires a lot of hard work. Hard work involves the certain tax and freight charges of a country. It's local laws and import/export rules and much more. 
But how can you run an effective social media store while handling payments and shipping for international customers? 
Let's dig into that and help you understand what needs to be done here!
What Steps Are Involved In Shipping Orders Internationally?
Usually, there are a few lines of process in shipping an order to an international customer. 
You can open the case study of Amazon and find out how they handle their shipments all across the world. 
But if you are new to the social media store business and want to operate internationally, these are the steps involved in making every purchase and delivery successful, no matter from where it comes.
Step 1. A Customer Orders a Product From Your Store
If you have targeted multiple countries to operate and sell your products, your customers might order from anywhere in the world. 
When a similar customer orders your product, he or she gets two options. There is a credit/debit card payment method before the arrival of the product to the customer's doorstep. 
And then there is cash on delivery. Mostly, customers prefer cash on delivery, which involves collecting the user's payment right after delivering the product to their home address. 
So, if the customer has already paid the total product price and delivery charges along with other taxes online, there is no need to collect the payment from the doorstep of the same customer. 
Popular social media stores such as Amazon ensure that the customer's payment is protected until the product is delivered to their destination!
Step 2. You Start Packing and Send The Delivery
Now, your struggle begins when you pack and put into the box the product from that international customer. 
From here, your delivery partner or Shipment agency picks up that product which comes with the exact location written on it. 
Most businesses have already signed long-term deals with these shipment companies, so the payment to such logistic partners is done on a monthly basis. 
But these logistic partners, whether operating nationally or internationally, make sure that your product is delivered to the right destination.
Step 3. Product Gets Shipped
The logistic partner brings those ordered products to the shipment location, from where they get shipped to another country. 
Customers get the full tracking of their package in the meantime.
Step 4. Delivery To The Customer's Address
These logistic partners do have connections in other countries as they operate multinationals. So, the company's employees come and pick up that shipment. 
After clearing customs, the product goes to the small warehouses. From here, the same products reach their destination addresses. 
If there is any payment involved at the customer's end, the shipping company ensures that it gets transferred to the seller's account.
So, while eliminating all the legal, technical and specific trade laws, this is how the payment and shipment process works for international social media stores.
But to get all of this for your social media store, there is no other way than to connect with a widely known and trustworthy shipping company. 
When you have signed a contract with any best-known Shipping Company, they will be responsible for shipping your products from your warehouses to their destination addresses across the world.
How To Find The Best Shipping Company For Payment and Shipment Internationally?
It is not a problem if you are going to handle several shipments and receive payments against those internationally. 
That's because there are multiple companies available in the world to help you out. 
Here are some crucial factors to consider when relying on any shipping company to ship, accept returns and receive payments against your sold products.
Look For a Multinational Operating Company
The first goal is aligned with selling and sending your products to international customers.
For this, you need to look out for a company that has a record of thousands of shipments across the world. 
You can check for such a shipping company in your home country. Or look for a reliable logistic partner in any international country.
Check Out Their Portfolio
Companies that perform shipments and ensure payments for their clients are widely accepted and known. 
You need to check out their previous work and other solid proofs, such as the company website and social media pages where they have a strong fan following. 
It's just like looking for your favorite crush on TikTok, who is doing her best to increase those TikTok followers.
Check Out The Happy Clients
The most important thing to consider is checking how many clients they are connected with and how many shipments they are dealing with monthly. 
You can arrange for calls or visit their space to ensure excellent trust and authenticity.
Check Out Their Area of Operations
Some companies might not like to deliver your products to customers from specific countries because they are not operating there. 
To cover that, ask for the list of countries in which a specific shipment company is operating. 
This will help you realize whether those people are suitable for your social media store business or if you should look for someone else.
Final Speech:
Lastly, these are some of the best factors to remember before relying on any home-based or international shipping company. It's because a company like this or a logistics partner is your best solution to leave the shipment and payment worries to them. You just have to pay the fee, and they will do the packaging, picking, delivering and accepting returns from wherever your social media store is gaining customers!