The Ultimate Guide To Off-Road Jeep Wrangler Parts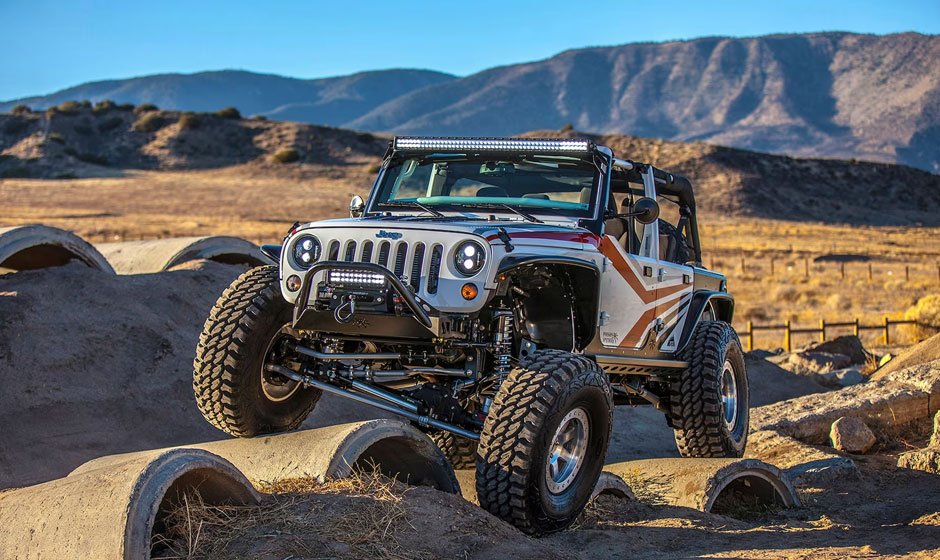 If you have your priorities in order, you know that enjoying the capabilities of your Jeep Wrangler belongs pretty high on your list. Whether you have years of experience getting off the pavement or you qualify as a rookie in this department, you probably have your eye on some awesome Jeep Wrangler accessories. These parts allow you to increase your comfort and performance in the backcountry without dipping into your retirement accounts.
Suspension Upgrades
Going into the backcountry means you need a bit of high clearance. This will keep you from caving in your chassis or puncturing your oil pan. It will also allow you to reach areas that remain inaccessible to ordinary vehicles. In short, the right amount of truck lifting will significantly increase the off-road capabilities of your truck or Jeep.
As upgrades go, this one empowers you to reach new heights, literally and figuratively. Whether you want better performance and bigger tires or you just want to look cool as your cruise down the road (no judgment here), it pays to understand the mechanics of lifting. Anytime you lift your vehicle it changes the geometry of just about any moving part related to the drivetrain. It will impact the functionality of the tires, your shocks and even the gas mileage you get.
Therefore, it pays to consider how you plan to use your vehicle. For example, if you mostly drive to and from work on the pavement, a drastic lift might have more disadvantages than benefits. If your goal is to build an off-road beast, then a major lift could be worth the expense and the adjustment of other components. Going into a critical upgrade project with a clear idea of reality almost always leads to better results.
Tires and Wheels
Both tire and wheel upgrades impact how your vehicle looks. They are an effective way to change the appearance of your truck by giving it a more aggressive vibe veering toward the intimidation spectrum. They are also a solid way to coax more performance out of your Jeep, especially if you plan to head onto dirt roads. At the least, new tires and wheels will have less chance to result in a flat that could leave you stranded.
When looking at the ideal truck tires for your ride, you can start with your favorite brand. Perhaps you are partial to Pro Comp Tires, which have a reputation for hauling heavy loads and negotiating difficult terrain. BF Goodrich tires continue to lead the way by providing excellent quality tires at affordable prices. Manufacturers such as Maxxis, Mickey Thompson, Dick Cepek and Michelin engineer an impressive variety of tires for just about any purpose.
You can find the best tire for your vehicle by searching online for the lowest prices. Refine your search by looking at the following characteristics:
Tire height
Tire width
Tread pattern
Aspect ratio
Style
Price
Even if you don't tend to extreme off-road adventures, it makes sense to equip your Jeep Wrangler with quality parts. Shop now for an upgrade you will love.