Tips To Make Your Room into An Aesthetic One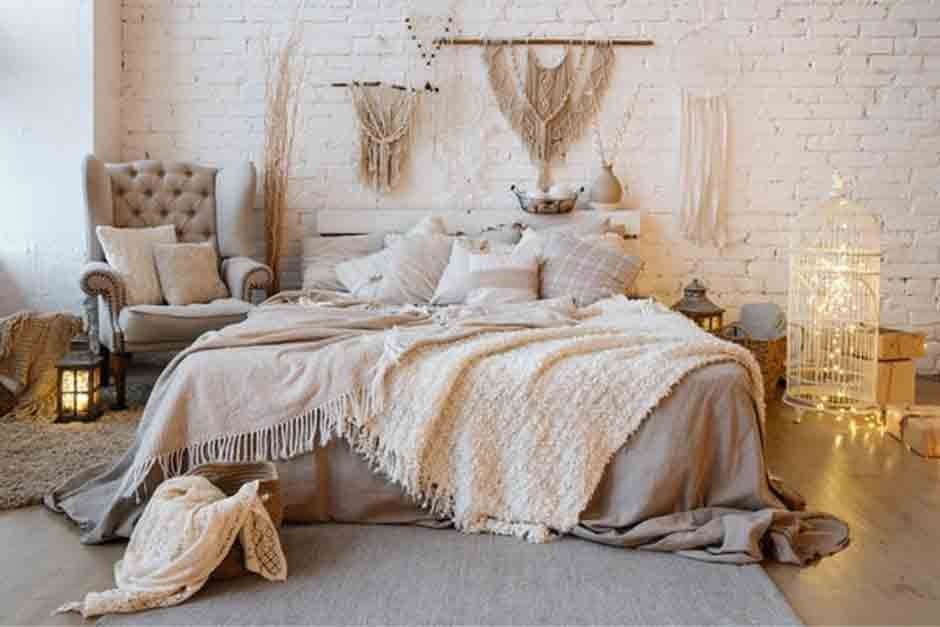 You must desire to have a cozy and attractive room, right? Then you must also know that it doesn't take a lot of money to make things happen. There are genuinely simple and affordable ways to decorate your rooms into aesthetic rooms. So, there is no need to spend much money on pricey aesthetic-style products especially if your budget is tight. You may also arrange your room to be more aesthetically pleasant by using existing objects or purchasing reasonably priced products! Here are some of the ideas that you can use for decorating your rooms while being in a budget.
1.Decorate with photos
If you save your pictures then you may make Polaroid pictures more aesthetically by using them as interior decorations! Photographs of significant times in your life can be impactful. Photographs taken with friends or family, can serve both as a room decoration and a remembrance of the people in it. You can print pictures from your smartphone in addition to give a look of polaroid pictures. Your favorite pictures can be carefully plastered on the wall, hung on a rope, or nailed to a mesh board, and you can also arrange them in as many fascinating ways as you choose.
2.Add cushions, pillows, and mattress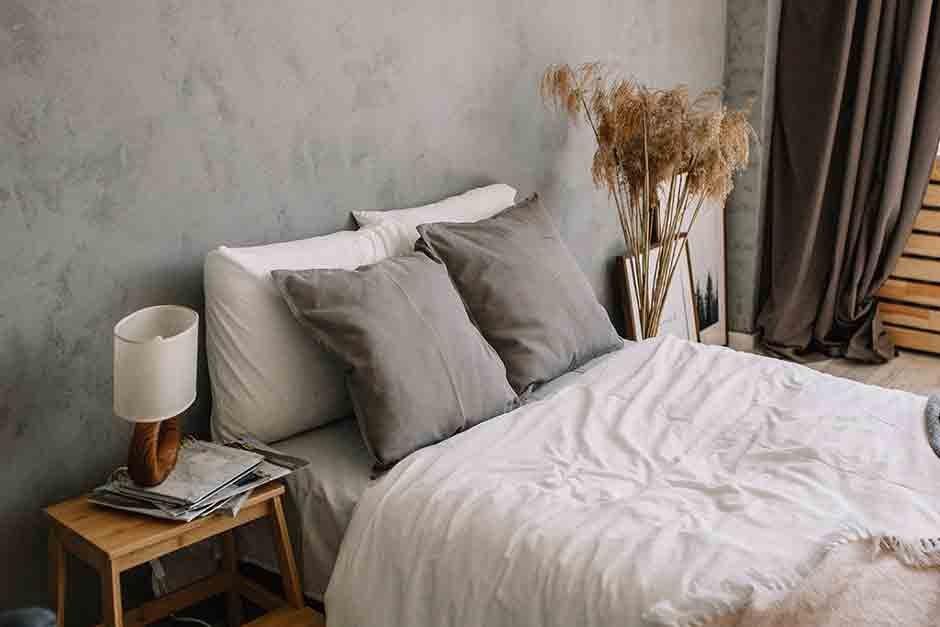 Cushions are a common luxury item that we use on couches, chairs, beds, and other furniture. The best thing about cushions is that they look great and occupy minimal room's space. You can purchase as many cushions as you want to use on your couch, sofa, chairs, and table. You will also need a cushion cover to shield your cushion from dirt, stains, and marks. Along with cushions, pillow Shams can also be added.  You can put it on your bed with the pillows, giving a special touch to your decor just like the cushions do.
Another fantastic technique to emphasize the decor is to use pillow shams in contrast to the color or pattern of your bedroom furniture or normal cushions. Along with pillows and cushions, you can coordinate your mattress for a stylish appearance. Meanwhile, before buying the mattress, you always need to compare the different mattresses' quality. You can look for a mattress like Sealy and observe how Sealy's mattressess compare their products to others and examine that whether it is reliable for you or not. Furthermore, the sheets can be changed out for ones with basic pattern or plain colors. The black and white grid is one of the most noticeable aesthetic bed sheet themes.
3.Vibrant post-it notes
Sticky notes are a common tool used by students, young adults, and even professionals to make notes about important topics that need to be remembered. Sticky notes are also useful for more than just taking notes, as you may already be aware of them. The pinch of creativity you can add is to use colored sticky notes for decorating the side of the blank room wall in adorable patterns. As a result, your room's ambiance will appear more vibrant when you use different colored sticky notes.
4.Wall decals or tapes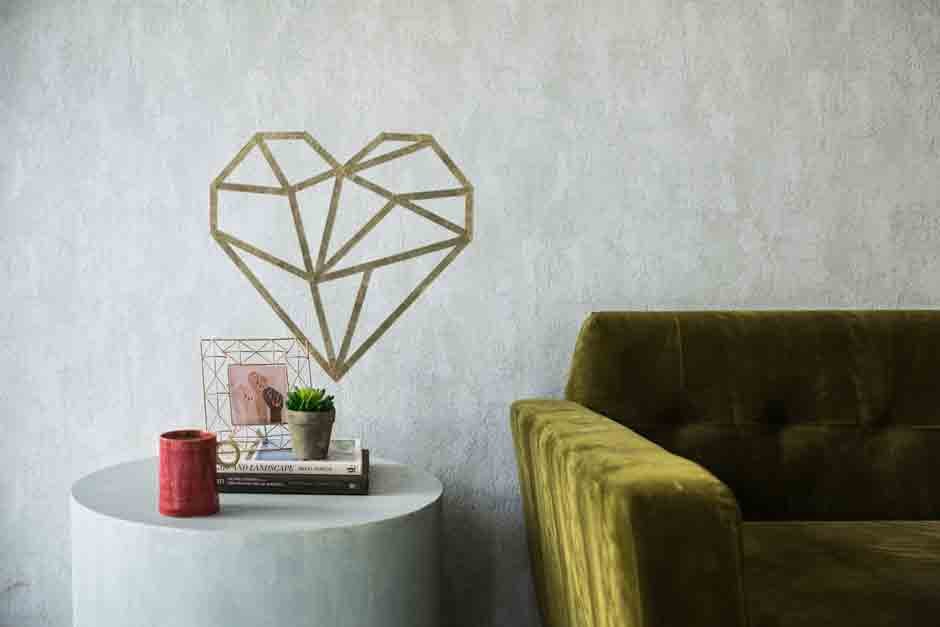 If you're sick of the color of your bedroom walls but are on a tight budget or just sick of plain walls, this option is best for you! Any design of colorful tape can be adhered to the wall and can completely change the look of your old room. If you're having trouble, purchase wall decals from the web store where you can compare different quality and prices. This approach is straightforward, yet it can give your area a minimalist feel.
5.Lights
You must be familiar with this particular room's decor. This stylish interior decorating was popular on Tumblr and is still a favorite today. Many options for decorative lights may be found in the online store, including Christmas tree lights, cable lights, letter lights, and lamps in various designs. Also, the prices range from around $20,000 to hundreds of thousands.
According to the type of lamp you have, you can install decorative lighting in your room. For instance, you could attach Christmas tree lights to the ceiling or put moon-shaped lights on the nightstand. It can be a light sleeper in addition to beautifying the room!
6.Map
Are your walls getting boring? Do you want a good decoration to make your wall more creative? If you enjoy adding a geographic element to things and making the wall more interesting than this may be a good alternative for you. You could, however, hang a global map on the wall of your bedroom in a size that you deem appropriate. Therefore, for people who enjoy geography or travel, hanging a sizable map on the wall of the space might make a nice decorative choice. With a pin or sticker, you may indicate every city and nation you have been to or mark the places from where you have a lot of memories. You can also indicate the nations that you desire to travel to.
7.Beautiful plants
This decorative accent for rooms is currently in style. Cacti and succulents are examples of small ornamental plants that can provide a touch of greenery and a tropical feel to your space. Indeed, don't worry about the cost because, in addition to being inexpensive, decorative plants like cacti and succulents are also simple to care for. To make your potted decorative you can use more colors and can also paint them or use colorful air gel as a planting medium.
8.Board made of mesh
This mesh board accent is also in demand as a stylish interior decoration. The mesh board serves as more than just a distinctive design. It also serves as a place to stick messages or sticky notes to prevent clutter. Typically, mesh boards come in a range of sizes and hues. Also, you can show off your favorite Polaroid pictures, calendars, sunglasses, and other trinkets here. As a result, your space will look cleaner if you use a mesh board.
Conclusion
There are no consistent color schemes, atmosphere, and design components that make a room aesthetically pleasant. Depending on your preferences, there are many ways through which you can create an appealing room looks. So, it is entirely up to you how to decorate your room, but still, we have suggested the most preferable and beautiful ways of turning your room into an aesthetic one.