Top 10 Fashion Brands in Asia in 2023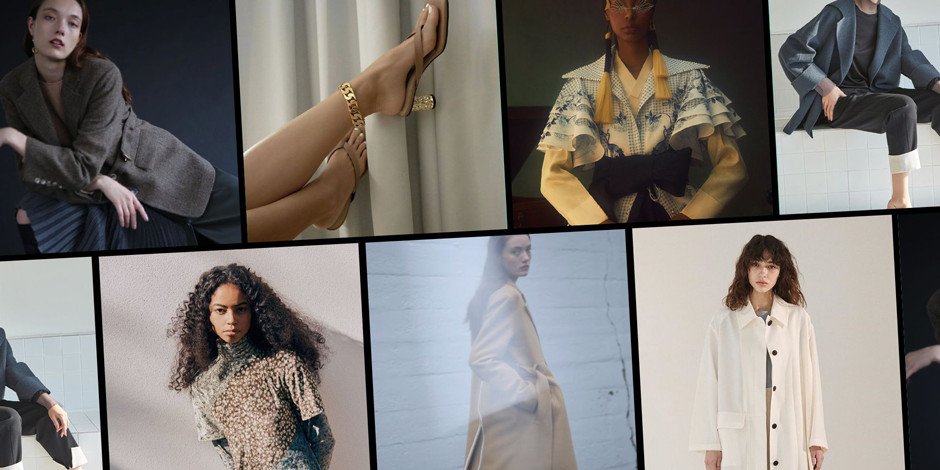 The increasing awareness regarding cultural appropriation, the popularity of K-pop and Bollywood cinema, and globalization induced trends have cast a spotlight on Asian fashion. With the continent being home to so many cultures, it is only fair that Chinese, Japanese, Malaysian, Indian, and Pakistani wedding dresses all are brought into the limelight.
Here is a list of Asian brands that are breaking the charts and are at the forefront of the fashion world, today.
Maria. B
Maria B is a globally acclaimed brand that hails from Lahore, Pakistan. Starting with only one shop and a few stitching machines, Maria Butt, the founder of the brand, made her way up in the industry through sheer hard work, and grit. She made her name by maintaining the topmost position in her batch at the Pakistan Institute of Fashion Design, for the four years that she was there.
Today, it is one of the largest brands in the country, which has collaborated with countless names within the Pakistani show business industry, as well as Turkish TV stars. They have a wide variety of clothing ranges to offer today, including unstitched, ready-to-wear, and haute couture. Maria. B's vast variety of products now includes wedding wear, eastern stitched and unstitched wear, kids' wear, couture, and even jewelry!
Yohji Yamamoto
This world-famous Japanese fashion designer has collaborated with what are among the most prominent names in the fashion world, including Comme des Garcons and Adidas. His impeccable ability to combine traditional Japanese style with the contemporary aesthetics of the modern age gives him a very avant-garde take on fashion. The designer's versatile collection of products includes outerwear, sweaters, dresses, shirts, and pants; complete with bags, perfumes, and accessories.
Yohji Yamamoto has won immense favor due to his environmental protection and climate change awareness advocacy and has been a longstanding supporter of the use of sustainability in fashion.
Khaadi
One of the most popular Pakistani brands, Khaadi has made its name known all across the world. With outlets in different countries and worldwide shipping, it has made its place in the hearts of a global audience. Its origins lie in a small handwoven clothing store that was founded in Karachi 24 years ago.
Their brand identity is to empower and embolden the modern woman, by providing them with a wide range of eastern pret and unstitched wear, western clothing, alongside a collection of chic accessories and a popular line of perfumes. Today, it has expanded to become a leading lifestyle brand, with its projects including Khaadi home, Khaadi khaas, and Khaadi accessories.
Nagara
Nagara is one of the most prominent Thai fashion brands, which has been crowned the title "Legend of Thai Fashion." Its collections aim to evoke a mix of oriental and traditional styled clothes with a diverse color palette, a range of silhouettes, patterns, and designs, none of which take away from the brand's persona and essence, which is elegant silks, intricate fabric handwork, and craftmanship. Each material is chosen with a vision in mind and is adorned with a variety of designing techniques, and processes such as tie-dyeing, dyeing, and embroidery.
Sabyasachi
Sabyasachi Mukherjee's eponymous brand is one of the biggest names in the Indian fashion industry. Originating from Kolkata, the designer has been amongst the most prominent jewelry designing, fashion designing, retail, and couture labels in India since 1974. They are famous across the world for their bridal designs and women's and men's formal wear. Each of Sabyasachi's designs embodies the essence of their philosophy, reflecting the "personalized imperfection of the human hand."
Disaya
A Bangkok-based high-end fashion brand; Disaya offers a wide variety of clothing and accessories. Their clothing collection ranges from dresses, tops, skirts, shorts, trousers, jumpsuits, and more! On top of this, they offer all kinds of accessories, including jewelry, scarves, bags, etc. The brand incorporates the subtlest of traditional Thai motifs in their designs and prints, creating the perfect blend of Thai and western clothing that many wish to add to their wardrobes.
Muji
Muji is a popular Asian fashion brand. Their trademark aesthetic is minimalistic, boasting subtle details and colours, along with comfortable fitting. They also have a wide range of accessories like bags, hats, scarves, and shoes.
Undercover
A Japanese street fashion brand, Undercover's biggest statement was popularizing the Harajuku style of dressing. It has a very signature and distinct aesthetic, with collections that showcase typically baggy and oversized fitting, abstract prints, and multiple textures. Its designs are very subculture and streetwear-inspired.
Sacai
Sacai, a Japanese fashion brand is best known for its avant-garde and unique aesthetic that presents a juxtaposition of traditional Japanese attire and elements of western and modern street-style wear. It merges the classic and timeless silhouettes of one with the trendy and innovative fabrics and design techniques of the other. Today, Sacai is one of the most well-known and competitive Asian fashion labels, and it has produced several lines of high-fashion clothing that are acclaimed by people across the world.
Manish Malhotra
Manish Malhotra is one of the most famous and widely known names in the Indian fashion industry, playing an equally important role in the Bollywood industry. The brand caters to women's wear, men's wear, and couture. Today, his ventures include Manish Malhotra Jewelry, Beauty, a film production company, and a home decor project.