Luvme Hair: Your Solution to Effortlessly Elegant Long-Layered Hair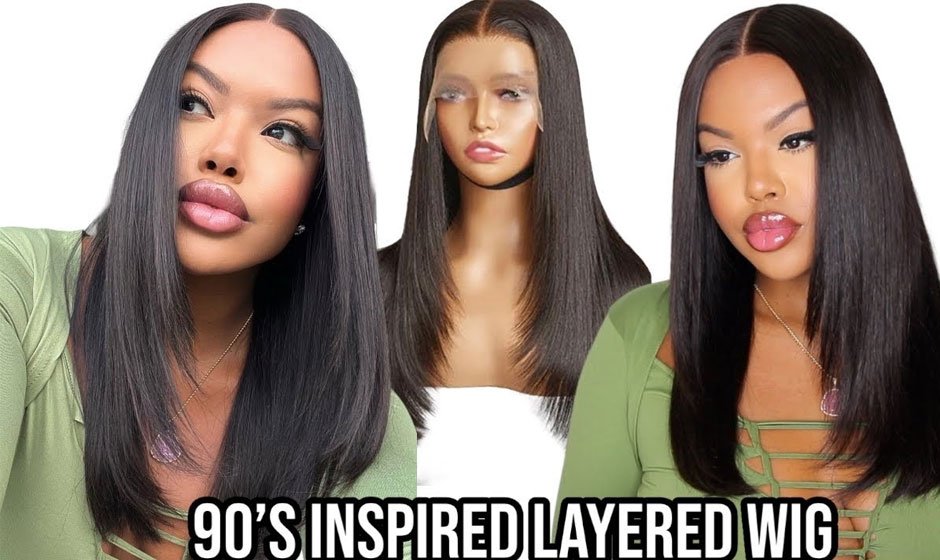 In the world of fashion, wigs have a lot of importance. They have the ability to completely transform your look in no time. There are many types of wigs available in the market. A long layered wig is one of them. There is so much versatility in these types of wigs. However, considering your facial features, It can only set tabs on you if you select it wisely. In addition, choosing the right brand to buy these wigs is equally essential. And this article is about it.
This article will tell you how to choose the perfect long-layered wig according to your facial features. We will also introduce one of the best brands that offer different types of wigs made with 100% human hair and skin-friendly material.
Table of Contents
What are long-layered hair wigs?
The Allure of Long Layers
How Long Layers Complement Different Face Shapes and Hair Types
The Luvme Hair Difference
A Diverse Range of Long-Layered Wigs to Suit Various Preferences
Tips to take care of Luvme Long Layered Hair Wigs
Conclusion
What are Long Layered Hair Wigs?
Long layered hair wigs are hairpieces designed to replicate natural long hairstyles with layers. These wigs consist of hair strands of varying lengths that give a cascading effect. The layers add volume, texture, and movement to the wig, creating a more realistic and stylish appearance.
Long-layered hair wigs are famous for fashion purposes, costume events, or those who want a temporary transformation. They offer a convenient way to change your look without altering your natural hair.
The Allure of Long Layers
Long layers are a popular wig choice due to their appeal and versatility. They involve having hair at various lengths, creating a cascading effect that adds dimension and movement. The allure of long layers wigs lies in their ability to flatter different face shapes and hair textures. Long layers wigs are also low-maintenance and have various styling options, like curls, waves, or straight looks.
furthermore, they can soften harsh facial features and provide a youthful appearance. Whether you choose straight, wavy, or curly, long-layer wigs enhance your overall look and make you feel effortlessly stylish.
How Long Layers Complement Different Face Shapes and Hair Types
Getting the right layered wig can be essential, as it should match your face shape. Wigs with Improper layers can throw off balance or not complement your features properly.
1. Layered Hair wig for Square Face Shapes:
Square faces can benefit from textured and wavy layers that soften the angles and lines. Opt for short- to medium-length layers to diminish the boxy illusion. A feminine hairstyle with off-center bangs and wavy layers works excellent for this face shape.
2. Layered Hair Wig Round Face Shapes
Add subtle layers to the front of your face to elongate facial features. Look for a wig that creates a slimmer appearance and adds height to the top section of your hair.
3. Layered wig for Heart Face Shapes
Balance out a heart-shaped face with long layers that slim down the width, particularly in the cheek area. Consider wispy bangs and layers framing the front to add width and dimension.
4. Layered Wig for Inverted Triangle Face Shapes:
Disguise a wide forehead with sleek curtain bangs and face-framing layers. These layers will soften hard lines and add breadth to your face shape.
5. Layered wig for Triangle Face Shapes:
Opt for long layers within a short haircut to balance a triangle face. This will add width to the forehead and draw attention away from the jaw area.
6. Layered wig for Oval Face Shapes:
Long layers work well for oval faces, but be mindful not to stretch the face shape. Choose layers that highlight your best features.
7. Layered wig for Rectangle Face Shapes
Curly hair looks great with rounded layers that flatter and soften a rectangular face shape.
Remember, selecting the right layered wig according to your face shape can significantly enhance your overall look. Consider these tips to get the perfect-layered wig that complements your unique features.
The Luvme Hair Difference
Luvme Hair creates high-quality, stylish, and comfy wigs. The wigs are so lightweight and natural-looking that you'll forget you're wearing one! Helena, the founder, started this venture in 2014 after recognizing the need for better wig options in the market. Helena's mission is to empower women to express themselves with easy-to-install, low-maintenance wigs.
The brand is about innovation, offering lace wigs to replace traditional options and introducing new styles like pixie cut wig, 360 lace wig and undetectable lace wig. We provide pre-cut wigs, bleached knots, and pre-plucked hairlines for a natural look.
Our commitment is to deliver top-notch quality at affordable prices. We value your feedback and loyalty and aim to offer the best hair experience possible. Helena's vision is to ensure every sister finds excellent wigs and services quickly.
Join the Luvme Hair family today and experience the confidence and beauty you deserve!
A Diverse Range of Long-Layered Wigs to Suit Various Preferences
This featured wig is a trendy layered cut with a pre-plucked, glueless 5×5 closure from 100% human hair. It has received a remarkable 13813 orders yet. The wig is available in various lengths, such as 16 inches, 18 inches, 20 inches, 22 inches, and 24 inches.
Features
This long layered wig features a loose body wave and a glueless, minimalist lace bob wig with bangs made from 100% human hair. The product highlights include a trendy layered cut, easy wear and maintenance, glueless installation, and pre-plucked and pre-bleached features, saving you time on processing. The wig has a 5×5 closure lace that can be side or mid-parted.
The wig is made from 100% virgin hair from a single donor. It has a density of 180% and comes in a nature color that allows dyeing if desired. The wig is adjustable with a circumference of 22.5 inches, suitable for most people, and can last for a year with proper care.
This is a 100% Human Hair wig with a trendy layered cut, loose body wave style, and HD lace. It's a long wig with a mid part and a glueless design. The wig is available in different lengths: 16 inches to 28 inches. It has been ordered 5518 times.
Features
The wig is easy to install and remove and comes with adjustable straps, elastic bands, and a comb. It can be dyed, and the lace area is 5×5 inches. The wig is low maintenance, has less tangling, and comes with a wig cap and exquisite gift packs as gifts. 
Tips to take care of Luvme Long Layered Hair Wigs
Following are some tips to Take Care of Luvme Long Layered Hair Wigs
1. Gentle Washing:
To maintain the quality of your Luvme Long Layered Hair Wig, wash it gently. Use a mild shampoo and lukewarm water. Avoid rubbing vigorously.
2. Conditioning:
Apply a good quality conditioner to the wig after washing. Let it sit for a few minutes before rinsing thoroughly. This keeps the hair soft and tangle-free.
3. Detangling:
Use a wide-tooth comb or a wig brush to detangle the hair gently. Start from the end and work your way up to avoid damage.
4. Avoid Heat Styling:
Excessive heat can harm synthetic fibers. Avoid using hot styling tools like curling irons or straighteners.
5. Storage:
Store the wig on a wig stand or in its original packaging to maintain its shape when not in use.
6. Protect from Sunlight:
Limit exposure to direct sunlight as it may fade the wig's color and weaken the fibers.
 7. Avoid Sleeping with Wig:
Remove the wig before sleeping to prevent tangling and ensure its longevity.
8. Professional Care:
If you need clarification on cleaning or styling, seek assistance from a professional wig stylist.
By following these tips, you can keep your Luvme Long Layered Hair Wig looking beautiful and last longer.
Conclusion
Long-layered wigs have so much flexibility in style. However, choosing the long layered wig according to your face features and selecting the wig's brand are equally important decisions. You can get your desired results only if you make both decisions wisely. First, you have to figure out your facial features and then select the type of wig. Luvme Hair is one of the stand-out wig brands. This brand has a history of providing the best hair solutions to its customers. The goal of this brand is to empower women so that they can feel more confident in their practical life.