Top 5 Reasons For the Business World to Choose Video KYC Solution in 2023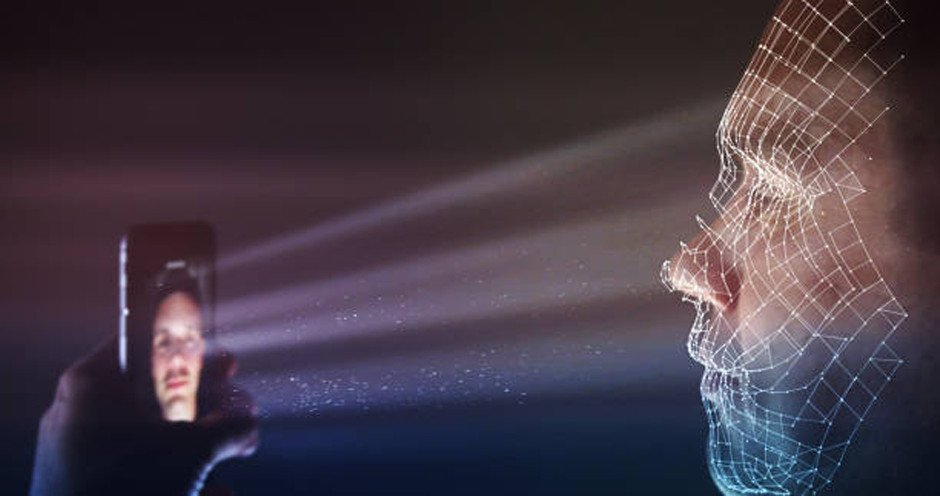 Meta Description:
Video KYC solution facilitates fraud prevention with 3D liveness detection & AI mapping features while supporting compliance with the latest AML regulations.
Technological advancement has facilitated the growth of organisations, but it has also allowed criminals to take advantage of mainstream systems. Criminals use innovative digital solutions to commit fraud which disrupts daily business operations. Applying video KYC solution can help experts prevent scams and stick to know your customer & anti-money laundering requirements easily. With cutting-edge services, professionals can strengthen client relationships and secure a competitive advantage in the tough market atmosphere.
The following sections in the article take a closer look at the significance of video KYC services and how enterprises can achieve corporate objectives timely.
Video KYC Solution: A Brief Overview
A video-based KYC service can streamline customers' registration procedures and attract genuine clients from worldwide. This way, companies can easily prevent fraud and discourage bad actors from exploiting sensitive data.
The everyday use of smartphones has played an important role in mass adoption of innovative technology because consumers unlock phones with face recognition technology.
The latest video KYC solution has 3D liveness detection, AI mapping and micro-expression analysis to produce high-quality verification results. This way, experts can easily prevent sophisticated fraud and improve market credibility.
According to the Facts & Factors report, the video KYC market will reach 500 million dollars by 2026, showing a CAGR of 14.9% from 2020 to 2026.
According to the research, rising demand to reduce human error and a strong need to improve customer service quality will lead to the growth of the e-KYC industry in the next five years. Moreover, the rapid improvement in fintech services will also play an important role in the exponential growth of the concerned market.
Modern video KYC
The platform-agnostic solutions can be integrated with the current systems because they are adaptable enough. A bank may implement some of these solutions in as little as two weeks, enabling banks to innovate quickly. They provide capabilities including simultaneous auditing, location-based geo-tagging for compliance, two-way video calling, one-way recording, intelligent routing for controlling agent productivity, and concurrent auditing. By comparing user photos from different documents, such as photo id proofs, selfies, and studio photographs, AI-enabled image processing softwares are utilised for facial recognition.
Each customer is verified by a "liveliness" check using tailored live-action commands, and records are checked against the Office of Foreign Assets Control and other sanctions lists in the US as an extra security measure.
Way Ahead
The ecosystem is harmed by every single reported fraud, sometimes in the form of antiquated procedures, greater service costs for other consumers, or a general loss of client confidence. By routinely reviewing their IT and risk management systems, digital lenders can reduce losses and reputational concerns while balancing user experience and fraud checks.
One of the first nations to offer video KYC for the financial services industry was India. AI-enabled technology is constantly improving to increase the security of fintech platforms and give banks more options for better experiences with lower risk.
Process Behind Video KYC Solution
Video-based KYC measures are a foolproof version of customer identity verification. The following points discuss the whole process behind video-oriented ID authentication:
After registration and provision of the required information, a KYC professional contacts the customer for a short interview.
During the short session, specialists ask basic questions from clients to confirm live presence and discourage fraud attempts.
The KYC professional asks the consumer to show government-issued records such as ID cards to determine the authenticity of records.
When the whole process is complete, clients receive final authentication results.
During the session, a specialist also decodes body language of clients to detect any signs of manipulation. Applying AI-driven video authentication approaches streamlines the above process and ensures a positive experience for customers. In the modern digital world, users can benefit from cutting-edge technology remotely. The state-of-the-art systems are feasible and scalable for modern-day industries.
Famous 5 Perks of Using Video KYC Solution
Video-oriented ID validation services are a powerful way to map customers' features for high security against spoof attacks and video replay scams. Cybercriminals avoid AI-driven systems because perpetrators do not have skills to bypass the security protocols. The following section highlights five advantages of implementing a video KYC solution.
1. Identifying & Deterring Money Laundering Incidents
Cybercriminals are always looking for instant financial rewards to accomplish malicious objectives. For this reason, perpetrators take advantage of the loopholes in outdated security mechanisms. This way, hackers can easily hide the origin of illicit funds. Moreover, bad actors can flow money through various organisational structures to enter into mainstream financial systems. With the help of video KYC solution, financial institutions can discourage money laundering and terrorism financing cases.
2. Strengthening Relationships with Customers
Modern-day firms can safeguard clients' money with video-based KYC services. In this light, consumers trust companies with assets which improves business connection and boosts profit rates.
3. Facilitating Compliance with AML/KYC Standards
The primary objective of international regulatory bodies is to safeguard customers' interests and empower corporations to fight fraud actively. Applying video KYC solutions can facilitate companies following the latest Know Your Customer (KYC) & Anti-Money Laundering (AML) regulatory obligations. This way, corporations can avoid hefty fines & permanent bans from global authorities.
4. Improving Business-to-Business Partnerships
Modern-day industries can improve market credibility by implementing innovative digital solutions. Cutting-edge approach disseminates the message of adaptability, care & responsibility to potential business associates. Consequently, the use of intelligent systems establishes a trustworthy relationship between corporate partners.
5. Ensuring Unbeatable Security Through Verifying Locations
Applying video KYC solution can support the corporate sector to identify the location of customers through IP addresses. This way, companies can ensure high security for all concerned parties.
Concluding Thoughts
In present times, corporations must use the latest video KYC solution to prevent fraud and attract genuine customers from worldwide. Applying a video-based authentication solution streamlines not only the onboarding experience but also improves market credibility.
The advanced approach has a 3D liveness detection feature and AI mapping to discourage bad actors from exploiting the corporate world. Working with a competent vendor can help organisations implement cutting-edge services that are GDPR & PCI DSS-compliant.