Top Free Online Games to Play This Summers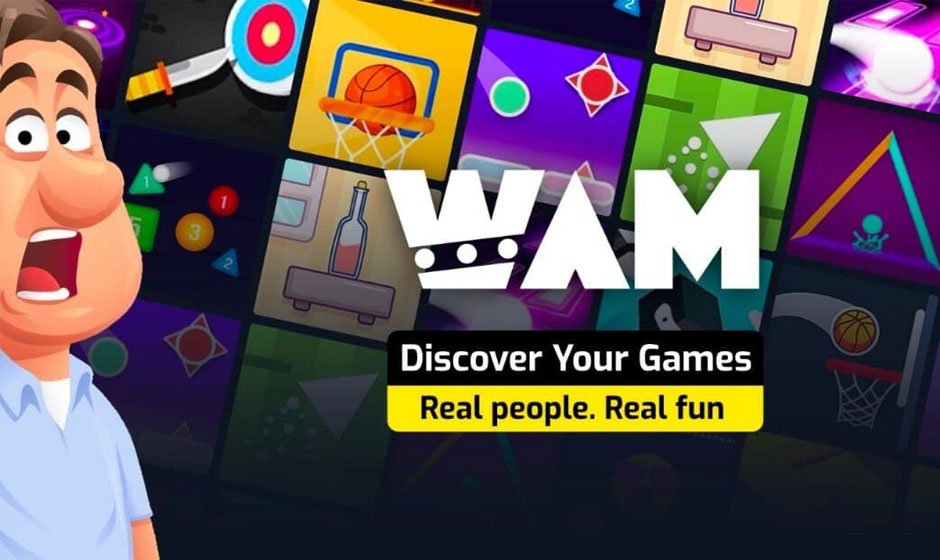 In the world of gaming and mobile, finding addictive online games is fairly simple. Despite the usual belief that online games are spammy or may contain viruses if required downloading. There are some websites such as Haha Games that offer amazing and addictive online games that will help you in your free time.
Unlike the other online games for which you see ads, Haha Games is a legitimate place to play online arcade and adventurous games without downloading any file whatsoever. Moreover, you also do not need to worry about playing it on any website. Simply visit the website, choose a game and start playing. If you are ready to make a high score, here are some popular free online games that you can play right now.
Top Online Games from Haha Games
Stupid Zombie 2
Stupid Zombie 2 is back with a vengeance, ready to challenge your zombie-slaying skills. Prepare yourself for an adrenaline-pumping adventure as you face off against these relentless creatures. With 150 levels awaiting your conquest, split between a mysterious lab and treacherous city streets, the game keeps you engaged with diverse environments.
Your objective is simple: take aim and shoot those zombies. But here's the twist that's been added to the game with the new update – your bullets ricochet off walls like in Tetris, allowing you to strategize for maximum impact.
Rack up points with each successful hit, adding an exciting competitive element. Immerse yourself in eerie settings and aim for the head for quick kills. Get ready to score big and fuel your fight against the undead.
Ubisoft All Star Blast
Experience the thrill of explosive mayhem in Ubisoft All Star Blast, a free-to-play browser game that pays homage to the beloved classic, Bomberman! Step into the shoes of iconic characters from Ubisoft's rich universe, including Prince of Persia, Rayman, Sam Fisher, Ezio Auditore, and more.
Engage in frantic battles with up to 99 players as you strategically place bombs to take down your rivals in a crowded battlefield.
Collect power-ups to boost your firepower, but beware of negative effects lurking amidst the chaos. With its fast-paced gameplay, stunning 2D graphics, and a variety of unlockable characters, Ubisoft All Star Blast is an addictive blast for gamers of all backgrounds.
Parkour Race
Prepare for an electrifying adventure with Parkour Race, a pulse-pounding running game crafted by Madbox. Inspired by the thrilling sport of parkour, this game thrusts you into the heart of intense races against fellow players through challenging obstacle courses.
Let your inner daredevil make leaps, vaults, and slide past walls, ramps, and bars, all in a furious sprint towards the finish line. With an array of difficulty levels and captivating themes, each course tests your speed, agility, and lightning-fast reflexes.
Parkour Race is an addictive gameplay, requiring intuitive controls, and also has a lively community of parkour gaming enthusiasts. Customize your character with a variety of fashionable outfits and accessories, showcasing your unique style and attitude as you conquer the race.
Rolling Ball
Immerse yourself in the thrilling world of Rolling Ball. This game will test your control. Filled with captivating adventure, this single-player game will test your skills and keep you hooked for hours on end. So, prepare for an adventure like no other. Take control of your rolling ball, and begin your daring journey through challenging tracks.
Your mission is simple: navigate through the challenges and avoid a multitude of obstacles that stand in your way. Stay aware of your surroundings as you will encounter various elements that can either aid your progress or hinder your path. Moreover, with limited opportunities to find a boost, this high-octane experience demands lightning-fast reflexes and laser-sharp focus. So, are you ready to roll? Play today.
End Note
These are some of the most popular games at Haha Games that are loved by people and are still popular among gaming enthusiasts. They may not be the best, but are definitely great pieces of art that can help you pass free time while enjoying the game. No matter whether you are having a laptop, desktop or even mobile. You can enjoy the thrills and amazement of these games easily. So, what are you waiting for? Get started today!