Trump's NFT Collection Announcement: A Controversial Endeavor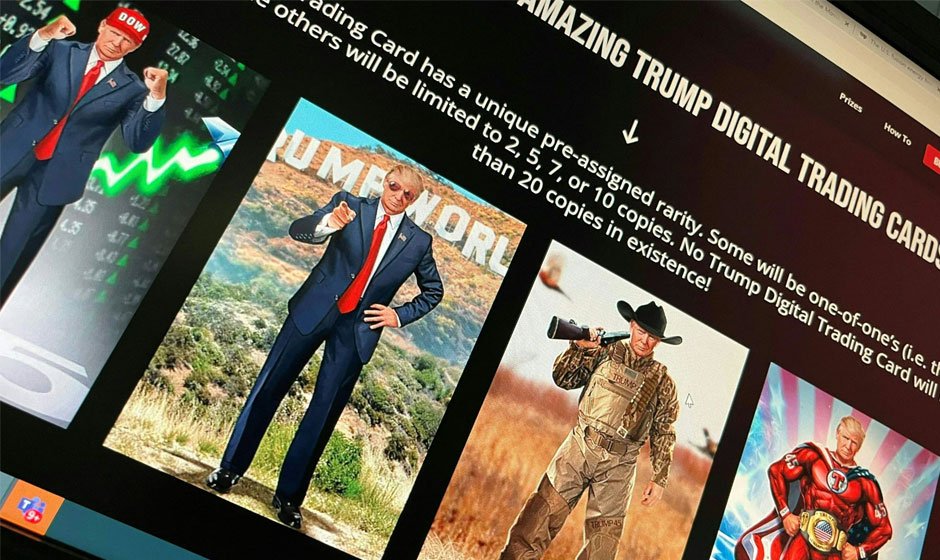 Introduction
The announcement of former President Donald Trump's "major announcement" on his social media platform, Truth Social, sparked intense speculation. Many anticipated a significant political announcement, considering Trump's waning support among his former allies. However, the revelation turned out to be a surprise: Trump unveiled an "official Donald Trump Digital Trading Card collection" in the form of non-fungible tokens (NFTs). Despite drawing ridicule from critics, the collection managed to sell out quickly. Let's explore the details of Trump's NFT venture and the reactions it elicited.
What are NFTs and Trump's Collection?
Non-fungible tokens (NFTs) are unique digital assets that use blockchain technology to establish ownership. Each NFT has its own value, primarily determined by demand in the marketplace. Trump's collection, sold through his platform, featured digital trading cards akin to baseball cards. The former president described them as an exciting alternative to traditional collectibles. Priced at $99 each, the NFTs gained significant attention and quickly sold out. Subsequently, they became available for resale on OpenSea, an NFT exchange site, with prices starting at around $200.
The Unique Trump Digital Trading Cards
Trump's digital trading cards showcased artwork portraying him in various outfits and extravagant settings. These artistic renderings included images of Trump shooting laser beams from his eyes in front of Trump Tower and fist-pumping while riding an elephant. Trump touted these cards as an extraordinary depiction of his life and career, urging potential buyers to consider them as Christmas gifts.
Eroding Support for Trump
While some speculated that Trump's announcement hinted at a 2024 presidential campaign, his support has noticeably declined. Disappointing midterm results for the GOP and controversies surrounding Trump's actions, such as dining with a Holocaust denier, have led to waning support among both Republican allies and supporters. A recent USA TODAY/Suffolk University poll indicated that only 31% of GOP and GOP-leaning voters desired Trump to run for reelection. Moreover, the poll revealed a significant preference for Florida Governor Ron DeSantis as a potential nominee, with 56% favoring him over Trump's 33%.
Criticism and Ridicule
Trump's announcement received widespread criticism and ridicule, particularly in the wake of the FTX cryptocurrency exchange collapse, which faced intense scrutiny. President Joe Biden even mocked Trump's NFT venture by tweeting his own "MAJOR ANNOUNCEMENTS," highlighting his administration's achievements, such as the codification of same-sex marriage. The reaction from Trump's former White House strategist and counselor, Steve Bannon, was equally dismissive, as he expressed his frustration on his "War Room" podcast and called for staff changes.
Conclusion
Former President Donald Trump's surprising announcement of an NFT collection drew both attention and mockery. The collection, featuring digital trading cards with unique artwork, sold out rapidly despite the initial ridicule. Trump's decision to venture into the NFT market sparked controversy and scrutiny, particularly given the broader context of his eroding support and the collapse of the FTX exchange. As the NFT market continues to evolve, Trump's foray serves as a reminder of the intersection between politics, technology, and the ever-changing landscape of collectibles.