Las Vegas: The Ultimate Entertainment Destination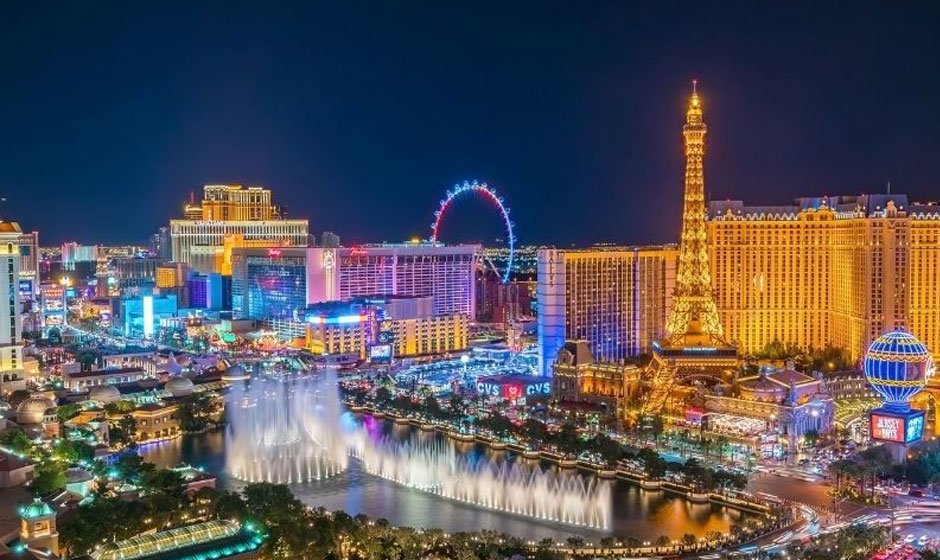 Las Vegas, the Entertainment Capital of the World, is a city renowned for its vibrant nightlife, luxurious resorts, world-class entertainment, and dazzling casinos. Nestled in the heart of the Mojave Desert, this dazzling oasis has captivated the hearts of millions of visitors from around the globe. In this article, we will explore the allure of Las Vegas, its iconic attractions, entertainment options, and the experiences that make it a must-visit destination.
With its bright lights, extravagant shows, and endless entertainment options, it has become synonymous with excitement and luxury. Whether you're a seasoned gambler, a fan of live performances, or a culinary enthusiast, Las Vegas has something for everyone.
The Glittering Strip
One of the most iconic sights in Las Vegas is the famous Las Vegas Strip. Stretching over 4 miles, this bustling boulevard is home to some of the most renowned resorts, casinos, and entertainment venues in the world. Walking along the Strip, you'll be mesmerized by the architectural marvels, dazzling neon lights, and the sheer opulence that surrounds you.
Luxurious Resorts and Hotels
If you're looking for luxury and comfort, the Best Las Vegas hotels offer unmatched amenities and exquisite experiences. Las Vegas is renowned for its luxurious accommodations, offering visitors a taste of unparalleled luxury and comfort. From the iconic Bellagio to the lavish Wynn Las Vegas, each resort boasts its unique theme and amenities. Whether you prefer a romantic escape or a family-friendly vacation, Las Vegas has a plethora of options to cater to your preferences.
The Iconic Bellagio Fountains
The Bellagio Fountains, which are in front of the Bellagio resort, are one of Las Vegas' most recognizable sights. These magnificent fountains come to life with coordinated water, music, and light displays. The synchronized performances leave spectators in awe, creating a magical experience that is truly unforgettable.
World-Class Entertainment Shows
Las Vegas is renowned for its world-class entertainment shows that attract top performers from around the globe. From dazzling magic shows and breathtaking acrobatics to mesmerizing musical performances, there is no shortage of entertainment options. Whether you're a fan of Cirque du Soleil, Broadway productions, or stand-up comedy, Las Vegas offers a diverse range of shows to suit every taste.
The Thrill of Casino Gaming
Las Vegas is synonymous with casino gaming, and the city is home to some of the most extravagant and renowned casinos in the world. Whether you're a high roller or a casual gambler, the casinos on the Strip offer an unparalleled gaming experience. From slot machines and poker tables to roulette and blackjack, the options are endless for those looking to try their luck.
Gastronomic Delights
Las Vegas is a paradise for food enthusiasts, boasting a plethora of world-class dining options. From celebrity chef restaurants and gourmet eateries to international cuisine and all-you-can-eat buffets, there is something to satisfy every palate. Indulge in a culinary adventure and savor the flavors of the world without ever leaving the city.
Vibrant Nightlife
When the sun sets, Las Vegas comes alive with its vibrant nightlife. The city offers an array of nightclubs, bars, and lounges where you can dance the night away or enjoy a sophisticated cocktail. Whether you're looking for a high-energy club or a more relaxed ambiance, Las Vegas has a nightlife scene that caters to all tastes.
High-End Shopping
Las Vegas is a shopper's paradise, with a vast array of high-end boutiques, designer stores, and luxury shopping malls. The Strip alone is home to several shopping destinations where you can find the latest fashion trends, exquisite jewelry, and one-of-a-kind souvenirs. Indulge in some retail therapy and take home a piece of Las Vegas luxury.
Outdoor Adventures
While Las Vegas is famous for its glitz and glamour, it also offers thrilling outdoor adventures for those seeking an adrenaline rush. Take a helicopter tour over the Grand Canyon, go hiking in Red Rock Canyon, or embark on a desert safari. The natural beauty surrounding the city provides a welcome respite from the bustling Strip.
Beyond the Strip: Exploring Las Vegas
While the Strip steals the limelight, there's much more to Las Vegas than meets the eye. Explore the vibrant arts district, visit the Neon Museum, or discover the Hoover Dam. Las Vegas offers a multitude of experiences beyond the glamorous façade, allowing visitors to delve into its rich history and diverse culture.
The Mesmerizing Fremont Street Experience
For a taste of old-school Las Vegas, head to the Fremont Street Experience. Located in downtown Las Vegas, this pedestrian mall is adorned with dazzling lights, live entertainment, and a vibrant atmosphere. Watch the mesmerizing Viva Vision light show or try your luck at the historic casinos that line the street.
Family-Friendly Attractions
Las Vegas isn't just for adults; it's also a fantastic destination for families. Enjoy thrilling rides at the Adventuredome Theme Park, visit the Shark Reef Aquarium at Mandalay Bay, or take a gondola ride at The Venetian. Las Vegas offers a range of family-friendly attractions that will keep children of all ages entertained.
Sports and Recreation
Sports enthusiasts will find plenty to enjoy in Las Vegas. Catch a professional hockey game at the T-Mobile Arena, witness boxing matches featuring world-class fighters, or attend a NASCAR race at the Las Vegas Motor Speedway. Las Vegas embraces the spirit of competition, offering sports and recreational activities for fans of all disciplines.
Conclusion
Las Vegas is a city that defies expectations. It's a place where dreams come to life, and anything seems possible. Whether you're seeking entertainment, relaxation, or adventure, Las Vegas delivers in abundance. From the glimmering lights of the Strip to the natural wonders that surround the city, there's an experience waiting for every visitor. Discover the magic of Las Vegas and create memories that will last a lifetime.