What is window film on windows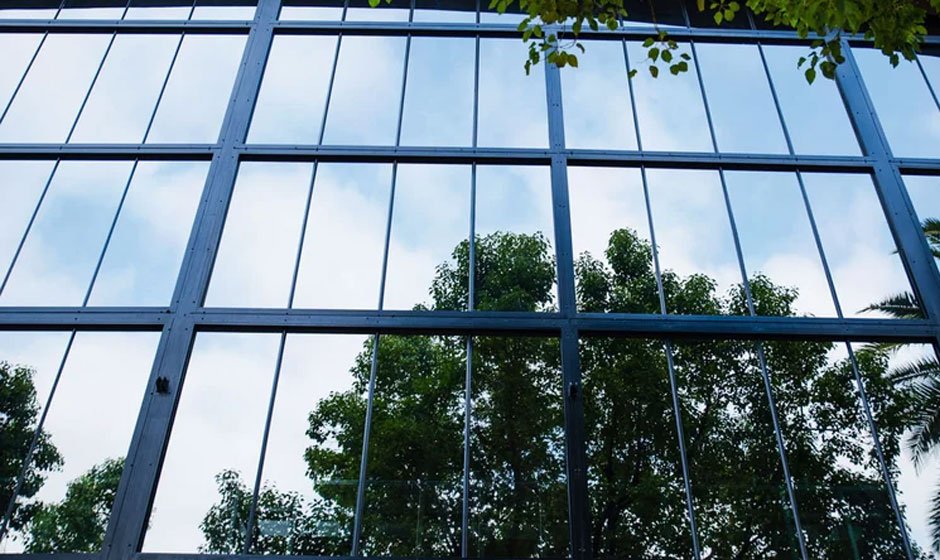 What is window film? Window film is an innovative and extremely effective solution for giving a building a futuristic look and protecting work and living spaces from excess sunlight. Addiotionally, it is widely used by car enthusiasts to provide protective functions to windows, tint the car and protect the interior from excess sunlight. So, does window film work? Let's find out in the following article. 
Benefits
The main benefits of window film are:
Protection of glass from breaking. The main function of

glass film

is to protect the glass from cracking and breaking into fragments in the event of an impact – Solaris 979, recommended by most experts, provides clients with exceptional toughness. High-quality window film will 100% protect the glass from breaking, while having certain aesthetic functions;

Improved appearance. The modern window tint material market provides a wide range of shades and textures. Most of the presented shades are dark, which allows not only to complement the house with a shaded, silhouetted appearance, but also protects the premises from excessively bright sunlight;

The premium segment of window films reflects 99% of ultraviolet radiation. A high level of protection against skin cancer and visual impairment guarantees a pleasant atmosphere in the rooms and a soft lighting regime.;

Suitable for cars. Additional protection against burglary and property theft. Windows covered with protective film are very difficult to break. In addition, the visibility of the interior of the room from the street is reduced – this will definitely discourage burglars from the idea of breaking into your home;

Fast and easy installation. Installation of window film will take no more than a few days. Professional window film guarantees the durability of the structure, the premises have zero visibility from the street, and you – maximum protection from the effects of sunlight.
Main types of solar films
What is window tint? This is a window shade that can be changed using window film. If your windows already have an enhancement or tint coating, additional application of window film may not be necessary. There are many types of window films on the modern market with unique colors that allow you to add new accents to the outline and color scheme of the building facade, and give the room a soft light regime, even if the windows are on the sunny side of the building.
Depending on the purpose of application, many different types of solar films can be found on the market today. A variety of colorless window films, a wide selection of automotive glass coatings, tinting – the market range is extremely wide.The most popular types of window film:
Reflective film. The most common type of window film for covering windows of residential and industrial premises, also used for office premises. This type of film absorbs and reflects solar energy, reducing the harmful effects of ultraviolet radiation on human skin;

Double reflective film. Absorbs light on both surfaces of the window – both indoors and outdoors. The amount of excess lighting is significantly reduced, resulting in optimal lighting conditions and a favorable atmosphere in the room;

Neutral film. Absorbs most of the sunlight from outside the building, allowing you to refresh the premises and reduce the amount of heat during hot weather;

Spectral selective film – differs from traditional window film in its maximum transparency. Manufacturers try to pay special attention to the quality and density of the light flux passing through a window coated with a spectral selective film. Harmful ultraviolet and infrared radiation are almost completely absorbed, providing optimal light conditions and a pleasant atmosphere in the room.
Can you use cling film to insulate windows? Modern assortment can provide you with the widest number of window films with various properties. Any resident can choose armored window film for protecting their home from intruders and guarantee the highest level of home protection. Does window film actually work? For sure, yes. Complement your home with enhanced protection and shading, immersive tones of futuristic design.