7 Best Apps to Improve Writing Skills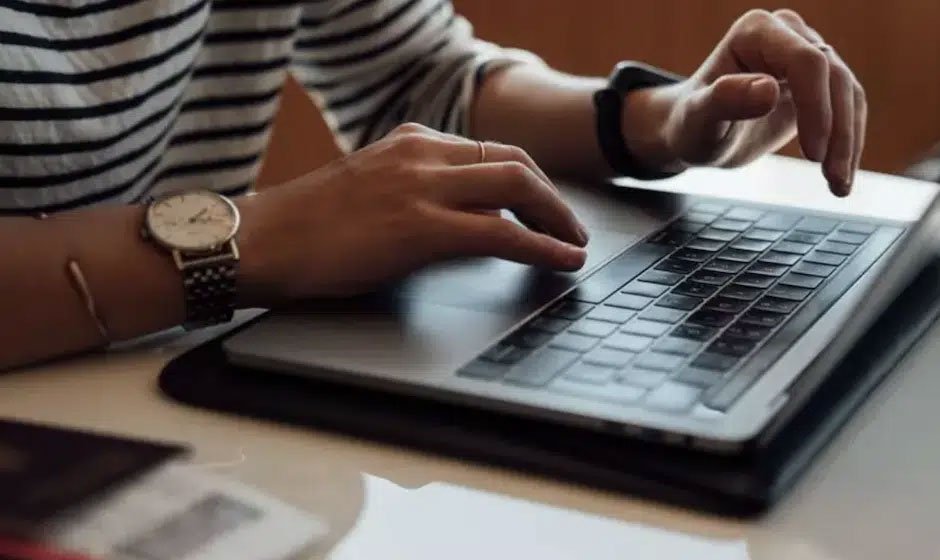 Do you want to make your writing more professional or formal? Are you in need of coaching, mastering better stylistic choices, or using more sophisticated words? Fortunately, many programs and apps focus on the distinct goals of every student. Read this short overview to learn about the tools that you can use for a better learning experience.
Free Apps to Improve Writing Skills: Your First Tools
Among the free apps to improve writing skills, Grammarly probably comes to mind first. And it isn't strange: it has both free and paid options. Most often, it is used to proofread your texts and check them on plagiarism. The free Grammarly version is still useful for addressing the main mistakes that your teacher will notice. However, if you want to get stylistic suggestions, you might want to pay for a premium account. It can help you work with different papers.
750 Words. Let's face it: you won't become a better writer if you don't write. So this one is among apps to improve writing skills that target your writing goals. You can get a free trial for a month, and you will have approximately 3 pages of writing completed every day! Isn't that fun? By simply writing systematically, you will improve your abilities. That's what most students of the writing classes will tell you.
It's perfect for fiction writers because it has a complex structure with prompts about the creative process, worldbuilding, characters, and much more. It's completely free, and you may use it for writing short fiction, novellas, or DnD campaigns (who told you it isn't writing?).
This app can help you work on your writing and understand how it may appeal to the audience. With its perfect design, Hemingway will help you improve English writing skills and make your text much more readable.
People Can Help You Too
It's important to note that not all things can be done only with the use of technology. Your writing will be assessed as a general ability that can be tested through people's perception. Ask your friends for an honest opinion. If you want something more objective, communities on Facebook, Reddit, and even Twitter can help you get feedback from random users or beta-readers. However, such places are most often popular among fiction writers. Most universities and even schools have classes or clubs that help enhance academic writing, so you might want to pursue this option. If you still need help writing an essay and you want outside paper writing help, services like CustomWritings can be a good start.
Is It Easy to Combine All Apps?
You might think that utilizing so many applications to improve your essay writing is a little bit too much, but you don't need to use all of them. Some people already know these additions to their learning while others will use only one or two of them. Just like with any other tool, you should do it for your own good and to make your life easier. However, learning how to add something to your daily learning routine can require a few days for adjustment. If you have time, test every app you like beforehand and then decide if you want to use it for a longer time.
Top Apps to Improve Vocabulary and Writing Skills
Your vocabulary is often the main thing that represents your writing abilities. That's why, if you can, you'd better focus on enhancing your academic writing skills by increasing your vocabulary. It's a good tactic for any language.
Unlike the boring apps that only suggest learning words through repetition, this app to improve writing skills focuses on the use of every word from movies, books, or songs. It's much more entertaining, and by seeing a word in an example that's fun to use, you will be more comfortable adapting it into your active usage. With examples, you will also have a better perception of the context in which every word or phrase can be used when writing. And that's a very important skill as many students can not notice the context for a word.
7 little words. Gamification is a popular approach to learning new material, but 7 little words is quite creative among most apps to improve writing. It allows a person to create different words from letter combinations. While some might seem well-known to a random person, others might require more work. As a result, it's an outstanding and fun way to learn new stuff at your own pace without feeling pressured to do something overwhelmingly difficult.
Unlike the previous apps that use a more flexible and creative method, this one uses flashcards to help you prepare for a particular test. It doesn't focus only on vocabulary, though, so you can add it to your common learning tools as a student. Nonetheless, Brainscape allows you to add your own words to the list and offers different strategies for learning.
Fun Apps to Write In
Although we are used to writing in Libreoffice, Microsoft Word, or Google Docs, some people like to experiment and look for new apps. Some, like Google Docs, provide written content to their AI-based analytics, which not all people like. Every option has its benefits: it can be cloud-based or not, it can be free, cheap, or prescription-based. Every user can have a chance to find something they like.
Scrivener is getting more popular recently because of its ease of use and appealing design. A lot of professional writers admit that they use it as a safe, attractive, and affordable program to write. Another alternative that is free but has a plethora of benefits is Obsidian: it also has many functions and is entirely free for noncommercial use. If you want something more minimalistic, you might want to pick Notion: it's less overwhelming in its design. If you tend to get distracted, FocusWriter will provide you with a calmer and "guarded" writing process because you can block all notifications when writing. It's simpler and allows you to choose your background and adjust it to your needs.
You Can Choose Anything
In the contemporary world, technology can offer you almost any type of entertainment possible, and even if this list does not satisfy some of your demands, you can find almost anything to make your writing better. Learning is expensive, and if you're a student who looks for options on a budget, the internet has lots of choices. Remember that many programs and apps have discounts for people in the official educational institutions. Experiment, think about your goals, and you will find something for yourself!