The Importance of Insulation: How a Residential Insulation Contractor Improves Energy Efficiency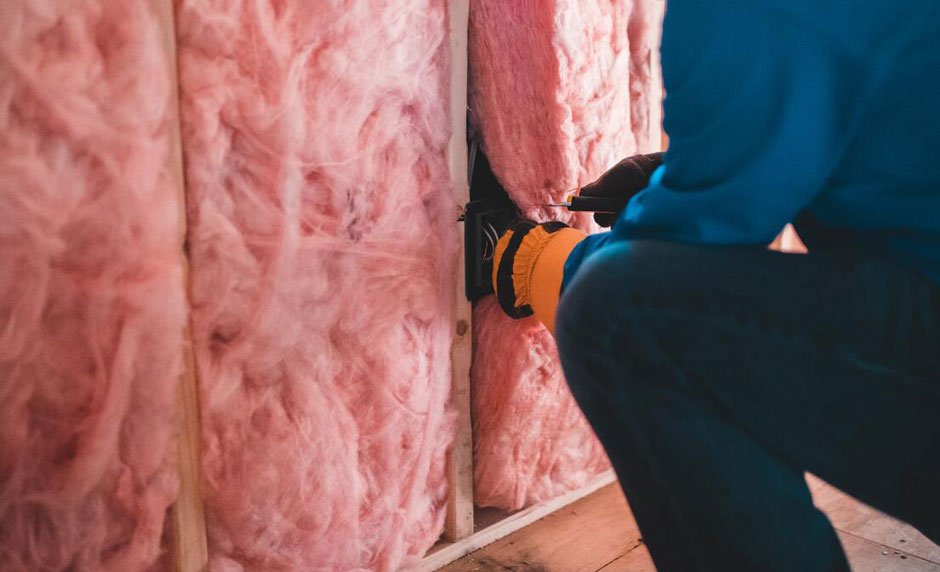 Residential insulation is one of the best architectural innovations. Proper insulation will not only keep your electricity bills low, but it'll also contribute in making the earth a greener place. 
However, it's very easy to get this thing wrong. So, it's important to hire the right residential insulation contractor for getting this done. You only deserve the best experience where the contractor will help you figure out what sort of insulation you want to go for, and will deliver on that perfectly. 
In this article, we'll discuss how residential insulation can make a difference, and we'll also share how you can pick the right contractor. 
Why is Insulating Your Home Important?
In winter, the target is to keep the home as warm as possible. However, even if you keep it warm using a thermostat, heat constantly leaks out into the atmosphere if the home isn't insulated. It makes the thermostat work more than necessary, thus incurring higher bills. 
The exact opposite of this happens in summer, when heat seeps into your home instead. Insulating your home can prevent this, and help retain the temperature of your home for more time. 
How the Right Insulation Contractor Can Help Improve the Energy Efficiency of Your House
A professional insulation contractor will walk you through the following steps. 
Performing Thorough Inspection
The contractor is likely to start with a thorough inspection of your house. Every house is built differently and while insulating, one has to factor in the geolocation, wind movement, construction, materials used, etc. to make a sound decision. 
The contractor will also look for any design flaws or damage that may be hampering the base insulation of the house. 
Discussing the Options
Next, the contractor will discuss the details suggesting the materials and techniques appropriate for the house. There are different kinds of insulatory materials you can opt for. Fiberglass, spray foam, foam boards, cellulose, reflective insulation, etc. are some of the commonly used materials. Each of them has different pros and cons that must be considered seriously. 
Carrying Out the Insulation Setup
Once the methods are discussed upon and chosen, the contractor will get to applying his expertise. Here are some of the things the contractor will work on. 
Insulating the Attic
A lot of the heat escape through the attic, so insulating it is very important. Usually, the blown-in or batt insulation are used to seal the attic. This step can affect the cooling costs significantly. 
Insulating the Ductwork
If your home has a HVAC system, then it has to be insulated. The HVAC system acts as ventilation for dispersing heat even when it isn't active. This can affect you greatly in winter. 
Insulating the Wall
Walls are mostly insulated using rigid foam boards. In some cases, cellulose or blown-in insulation is also used. 
Sealing the Leaks
While performing an inspection on your house, the contractor will take a note of the leaks he finds. During the insulation, he will seal these air leaks. Air leaks are mostly found around the electrical outlets, doors, and windows. These can lead to a lot of energy loss so they shouldn't be overlooked. 
Weatherization
Weatherization is a set of processes that help save the energy in your home. The primary goal of it is to reduce energy consumption while decreasing the utility costs. A proper insulation contractor will use techniques such as weather stripping and caulking. 
Make Energy Efficient Upgrades
If your house is equipped with really old components, then you may have to replace some of them to improve the overall energy efficiency. For example, the contractor may suggest you replace the old bulbs with modern LEDs that are more energy efficient and emit less heat. You may even consider installing a smart thermostat to reduce energy consumption. 
Installing Energy-Efficient Windows and Doors
You may want to take things a step further and replace the existing doors and windows with energy-efficient ones. This can be a bit expensive, but it's worth it. These doors and windows are made of highly energy-efficient materials that can insulate your home thermally. 
However, if this seems too much of a hassle to you, you can opt for some workarounds. For example, you could install heavy curtains that block sunlight and prevent the transfer of heat. This won't cost you as much, but it'll definitely improve the energy efficiency of your home. 
How to Pick the Best Insulation Contractor?
You can opt for these techniques for finding the best insulation contractor. 
Look for Referrals
Look for recommendations for insulation contractors in online forums. Don't shy away from asking around either. It'd be best to start off with the recommendations you get from people who've already used similar services. This way, you'll get an idea of what to expect. 
Check Licenses
Once you've narrowed down a few options, it's time to research them yourself. You need to start off by checking their licenses and insurances. Don't opt for a contraction business that doesn't hold certificate of liability insurance. If they don't have one, you'll have to pay in case any accident occurs. 
Ask for Written Estimates
To get the best possible deal, ask for written estimates from the contractors. Do this with multiple contractors. This will help you get an idea of how much the cost should be. 
Make sure the contractors provide information on the techniques and materials they'll be using. This will help you see the contrast between the quality of the service they're offering. 
Customer Reviews
Customer reviews on the websites and pages of the contractors have low credibility. Instead, try looking for their reviews on different forums. If none such exists, then try asking questions. This will help you get a clearer picture of how the service actually performs. 
Conclusion 
If your home isn't thermally insulated, it might be a good idea to take this project up right away. This is the only way to keep up with the increasing electricity bills, and to ensure the earth remains a safe place for the living in the days to come.