Chartered Accountant Vs. Accountant – Who Do You Need?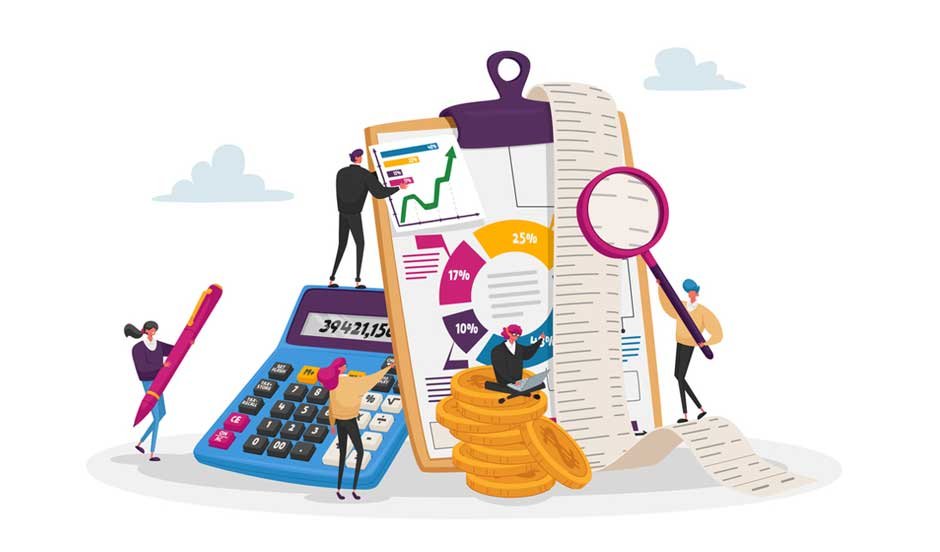 A business organization, whether small or average-sized, has to make numerous accounting and finance-related decisions regularly. It requires skills and expertise in finance-related matters to ensure the decision fuel the progress of the organization instead of leading it to failure and loss. This is where accountants and chartered accountants come into the picture.
Accountants can handle routine accounting and finance tasks and keep the books updated. However, support and guidance of chartered accounts are necessary at the time of making bigger decisions in terms of mergers, acquisitions, and exploring risks and opportunities. Your organization might need the services of accountants at one time and chartered accounts at others. Knowing about their expertise can help you better decide who is ideal for your setup.
Keep scrolling down into the details of this article to learn and explore the difference between chartered accountants and accountants and identify who your organization needs.
Top 3 Expertise of Chartered Accountants
Chartered accountants are accountants with higher credentials and accreditations. They have a higher level of licenses and expertise, establishing their professional experience and supremacy. They offer their services in all fields related to business and finance. They may have expertise in specific or multiple areas. Chartered accountants offer an advanced level of consultation to the business organization to expand and flourish their setups.
Here are the major expertise of chartered accountants you should be aware of.
1.     Financial Management
Financial management is the first and foremost expertise of chartered accountants. They offer in-depth cash flow forecasting and manage the funds of the organizations. They also play a leading role in tax planning, forecasting budgets, and elaborating capital budgets. On top of all this, chartered accounts record, summarize, analyze, and elaborate financial planning reports. They also look into financial risks, investment opportunities, and balance sheet maintenance. Organizations often consult chartered account firms in Dubai for the professional assistance of CAs.
2.     Forensic Accounting
Forensic accounting is the next major area of expertise of chartered accountants. They offer a vast range of professional services which includes handling legal disputes and meditations. They also help uncover and resolve fraud and financial investigations. They are also experts in areas like loss and damage assessment and sharing evidence with the court of law. In short, chartered accountants having expertise in forensic accounting help organizations in litigation and commercial fraud-related issues.
3.     Corporate Finance
Corporate finance is another major area of expertise for chartered accountants. They are responsible for drafting new business proposals and supporting their documentation and development. Moreover, chartered accountants with expertise in corporate finance prepare financial projections and strategic business plans and coordinate teams of professionals. They also offer guidance and advice in improving system controls. They also secure finances for mergers, acquisitions, and capital restructuring.
Top 3 Expertise of Accountants
Accountants are the professionals who are responsible for managing, updating, and interpreting the financial records of an organization. They are an essential element for any business organization. They are responsible for numerous finance-related tasks and may have expertise in a vast range of accounting functions. Having accounts on board is necessary for the smooth financial management of an organization.
Here is the most notable expertise of an accountant you must know.
1.     Bookkeeping
Bookkeeping is the very first area of expertise of professional accountants. However, accountants are one step higher than bookkeepers and do not simply stick to bookkeeping functions. Accountants may record and organize financial data, but they majorly deal with data interpretation and representation. They also prepare and provide detailed financial statements, prepare tax reports and perform an audit. They also offer guidance in the identification of risks and opportunities and offer reliable solutions to business setups.
2.     Tax
Tax is one of the most notable areas of expertise of accountants. They are usually responsible for preparing tax payments while estimating and tracking tax returns. Moreover, accountants prepare quarterly and annual tax reports in addition to updating the tax database of the organization. Accountants are responsible for handling the paperwork for tax payments and return while staying compliant with the changing laws and policies. They also provide recommendations for tax strategies that comply with laws and support the business goals of the organization too.
3.     Audit
The audit is the last major area of expertise of accountants. Accountants, who are experts in audit, examine and verify the financial records of the organization. They also ensure all the financial information in the books and record is accurate. They are usually responsible for ensuring the firm's accountability and checking the fair usage of funds. On the contrary, chartered accountants can analyze financial records and handle financial reporting, taxation, and corporate finance. You can contact chartered accountant firms in Dubai and consult experts for a better pick for your setup.
Accountants or chartered accountants – what is your pick?
If your business setup needs something more than a simple accounting service, you should consult chartered accountants. Contact professional organizations to get a chartered accountant on board and ensure the success and progress of your business organization.