Dorothy D. McWilliams Cousins: Family, Career, Education and Bio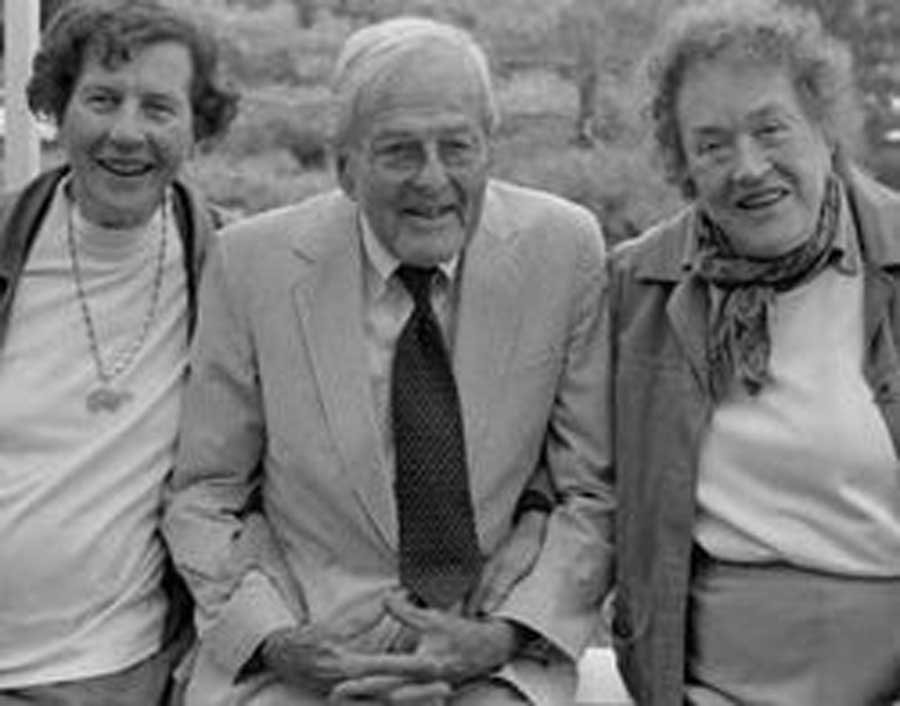 Most netizens are keeping tabs on Dorothy D. McWilliams Cousins for being the younger sister of Julia Child, an American culinary teacher, television personality, and author. Dorothy was born on April 7, 1917; her parents were John McWilliams and Julia Carolyn Weston McWilliams. Besides Julia Child, she had another sibling named John McWilliams III.
Dorothy McWilliams' husband was Ivan Roper Cousins, and the two were blessed with two children, Philadelphia, a psychologist, and Sam Cousins, an architectural designer. Before her death, she was also a grandmother to Nick Moran and Max Cousins.
Dorothy was very close to her older sister Julia Child as they regularly talked on the phone. She also visited her often, and they could chat for hours since both had a great sense of humor. The two sisters were tall and looked more alike, as people could mistake them for the other.
Career and Education
Dorothy Dean McWilliams Cousins was into civic matters in her hometown Marin County. She served as the Tamalpais High School Teacher-Parent Association president in the 1970s. Dorothy was also one of the founding members of the Marin County Day School, where she served on the school board for many years.
Additionally, Dorothy Cousins dedicated her time to helping at the Sunny Hills Children's Carden, San Anselmo, a nonprofit organization providing residence and treatment for emotionally disturbed children. Upon the death of her husband, she arranged an annual event called The Culinary Carnival to raise funds, and with the help of her sister Julia they attracted over 1500 guests and raised enough money.
Education, Dorothy's family, was well-educated, and so she went to school, studying at Katharine Branson School in Ross, where her sister also studied. She must have gone to college, given her family background.
How Dorothy Met her Husband
Dorothy met Ivan Cousins in 1950 in Paris. At that time, Dorothy was staying at her sister's house, who was married to Paul Child. Ivan Roper Cousins, an antique dealer and musician, worked as an actor when he met Dorothy McWilliams, who was doing publicity for a theatre group in Paris.
Dorothy and Ivan started dating, and in 1951 they tied the knot in New York. They then moved to Sausalito, Marin County, where they bought a piece of land and built a home. Dorothy and her husband lived at their home in Sausalito for over 45 years and raised their two children there.
Health Issues
Dorothy McWilliams was involved in a tragic road accident in 1996, which left her with a broken leg. She was rushed to the hospital for treatment, and while on physical therapy, doctors discovered stenosis on his spinal canal, and neurosurgery was done.
Her first surgery was successful, but her second on the lumbar region resulted in nerve damage. Cousins later suffered a knee injury, adding to her previous nerve damage; she could not walk well and needed a wheelchair. Using a wheelchair did not stop her from her interests, as she could still be involved in community activities.
Dorothy D. McWilliams Cousins died on September 4, 2006, aged 89.