How to Choose the Perfect NBA Jersey: Factors to Consider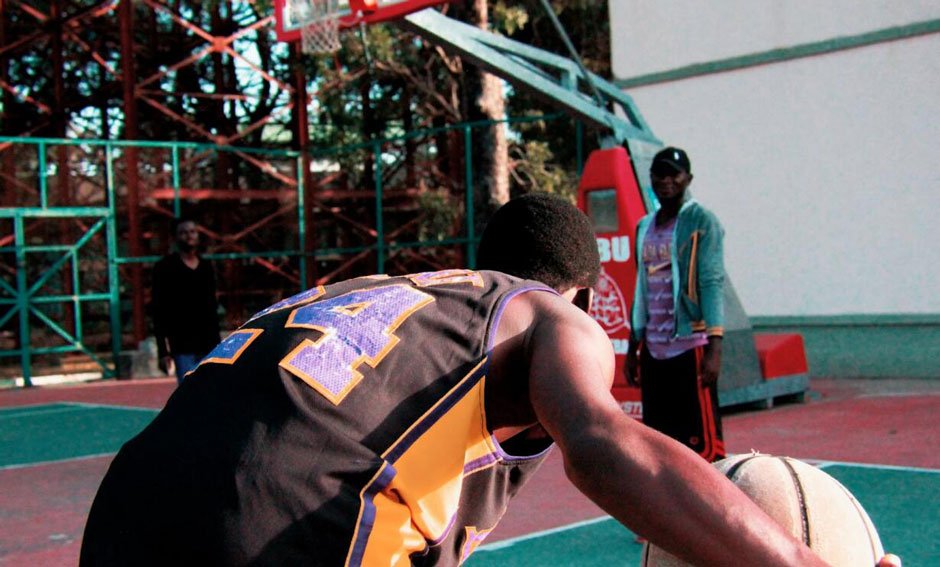 Imagine yourself standing in front of a vibrant display of NBA jerseys, each representing a different team and player. As a basketball fan, the urge to proudly wear the colours of your favourite team or show support for a beloved player is irresistible. 
But with so many options available, how do you choose the perfect NBA jersey? Let's talk about the factors that will help you make an informed decision and find the ideal jersey to showcase your passion for basketball. Whether you're looking for a Kobe Bryant or Luka Doncic jersey, here are some things to keep in mind:
Team Affiliation and Player Preference
Determine which NBA team holds a special place in your heart. Are you a loyal supporter of the Los Angeles Lakers or the Boston Celtics? Your team affiliation will guide your jersey selection.

Who's your absolute favourite player? Whether it's LeBron James or Stephen Curry, choose a jersey that represents the player you admire most.
Authenticity and Quality
Opt for authentic NBA jerseys like the ones sold at Stateside Sports. Authentic jerseys are crafted to the highest standards and closely resemble what the players wear on the court.

Remember that quality comes with a price, and one hundred percent of the time, it's worth the price tag. Go for online stores like Stateside Sports, which offer jerseys at reasonable prices.
Material and Comfort
Pay attention to the materials used in the jersey's construction. Most NBA jerseys are made of polyester or a blend of polyester and spandex, ensuring breathability and flexibility.

Consider the climate in which you'll be wearing the jersey. Choose lightweight and moisture-wicking fabrics for hot weather and layer-friendly materials for colder climates.
Size and Fit
Find the right size for your body type. NBA jerseys typically come in standard sizes, ranging from small to triple extra-large. Refer to sizing charts provided by the manufacturer to ensure the perfect fit.

Consider your preferred fit style. Some fans prefer a loose and relaxed fit, while others opt for a more tailored look.
Design and Aesthetics
Take a close look at the design elements of the jersey. Evaluate the team's logo, colour scheme and any additional graphics or patches.

Consider the jersey's overall aesthetics and how it aligns with your personal style and preferences. Do you prefer a clean and classic design or a more modern and bold look?
Pricing and Budget
Not all stores are the same, so you'd want to research different retailers and compare prices to ensure you get the best deal without compromising on authenticity.
Reviews and Feedback
Before making a final decision, read reviews and feedback from other customers who have purchased the same jersey. This can provide valuable insights into the quality, fit and their overall satisfaction.
Wear Your Jersey Proudly!
Choosing the perfect NBA jersey is an exciting journey for every basketball enthusiast. And why not, that jersey represents your passion for the game and your unwavering support for your favourite team and player. You'd want nothing less than the best quality for the price you pay.
Go ahead and embrace your team's colours, don your chosen jersey and let it be a symbol of your basketball fervour. In the end, finding the perfect NBA jersey is about finding the one that resonates with you on a personal level and brings you closer to the electrifying world of professional basketball. Wear it proudly!