McCaffrey's Musical Talent Shines at Red Rocks: A Night to Remember with Zach Bryan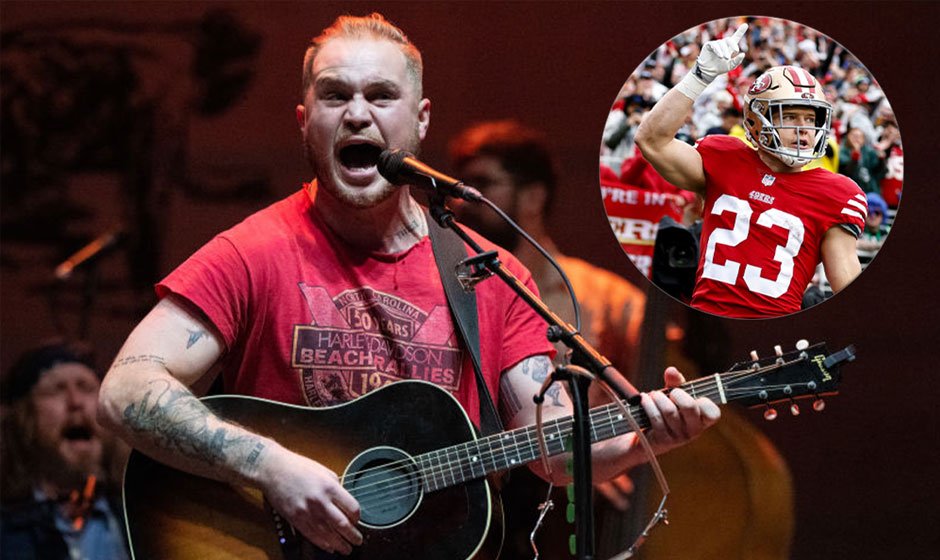 Introduction
Christian McCaffrey, the renowned running back for the Carolina Panthers, has showcased his hidden talent beyond the football field. Notably, McCaffrey's musical prowess came to light during a memorable performance alongside country star Zach Bryan at the illustrious Red Rocks Amphitheatre. This unexpected collaboration delighted fans and provided a glimpse into McCaffrey's versatile abilities. Let's delve into this unique event and explore the captivating harmonies that resonated on that unforgettable evening.
A Harmonious Night at Red Rocks
On a recent Monday night, fans at the Red Rocks Amphitheatre were in for a surprise as Christian McCaffrey took the stage alongside Zach Bryan. The talented duo delivered a remarkable performance that thrilled both Panthers fans and attendees alike. McCaffrey's piano skills, a lesser-known talent of the running back, captivated the audience and demonstrated his multifaceted abilities beyond his football achievements.
A Familiar Collaboration
Interestingly, this was not the first time McCaffrey and Bryan had shared the stage. Back in 2021, the dynamic pair collaborated for a benefit concert in support of McCaffrey's foundation, "22 and Troops." This foundation is dedicated to assisting United States military personnel, veterans, and frontline workers in overcoming trauma and post-traumatic stress disorder (PTSD). McCaffrey's musical talents were once again on display, captivating the audience and highlighting his commitment to making a positive impact beyond the realm of sports.
Acknowledging McCaffrey's Musical Prowess
Zach Bryan, speaking about McCaffrey's musical abilities, expressed his initial surprise and subsequent admiration for the running back's talent. Reflecting on their previous collaboration, Bryan remarked, "Honestly, last night when we were talkin', I was like, 'Man, I was impressed when he came up and played like he did. I was like, 'No way he can play.' But he came in the room and he killed it. And we just had a really good time, and it was cool." These words of praise from a Grammy-nominated artist reinforce McCaffrey's exceptional musical skills and emphasize the camaraderie shared between the two performers.
The Impact and Beyond
The incredible collaboration between McCaffrey and Bryan at Red Rocks showcased the power of music to bring people together. Beyond their on-stage chemistry, the event also served as a platform to raise awareness for McCaffrey's foundation and the vital work it does in supporting military personnel, veterans, and frontline workers. This synergy of music and philanthropy demonstrates the profound impact that athletes and artists can have when they leverage their talents for a greater cause.
Conclusion
Christian McCaffrey's performance alongside Zach Bryan at Red Rocks was a testament to his versatility and talent. As an athlete, he has captivated football fans worldwide, and now, he has further solidified his place in the music realm. The harmonious melodies resonating at Red Rocks showcased McCaffrey's passion and commitment beyond the gridiron. This unexpected collaboration stands as a reminder that talents transcend boundaries, allowing individuals like McCaffrey to shine in various domains. As we celebrate the convergence of sports and music, the memory of this remarkable night will forever echo through the halls of Red Rocks and the hearts of fans.