Know about Buddy Prine Russell, son of the prominent Actor Wyatt Russell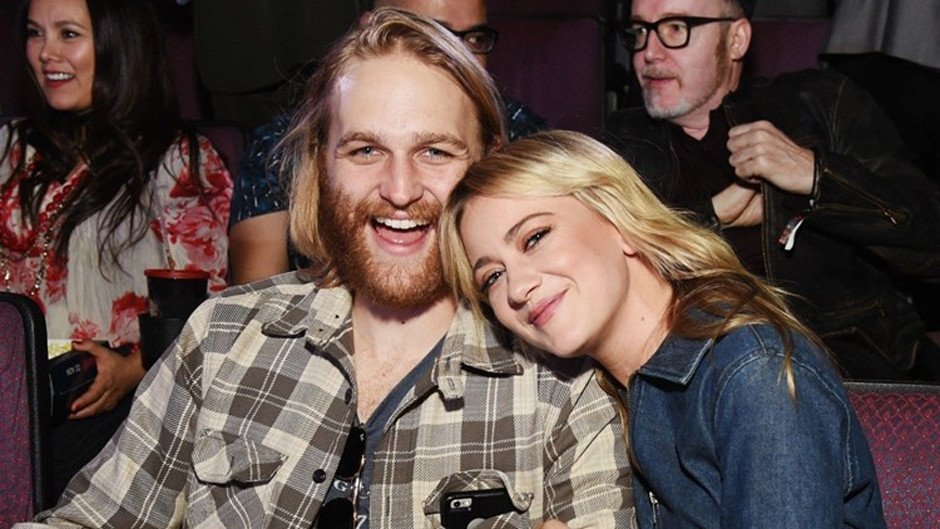 Buddy Prine Russell is a celebrity kid who has been making the headlines since his birth. He came to the limelight for being born into a famous family that has one on one legendaries. He is born to the famous couple Wyatt Russell and Meredith Hagner, who are well-known and established actors in the entertainment industry. He is the grandson of actors Kurt Russell and Goldie Hawn and great-grandson of actor Bing Russell.
Buddy Prine Russell's Family
Buddy Prine Russell was born on March 11, 2021, and is the first child of Wyatt Russell and Meredith. Meredith Kathleen Hagner was born on May 31, 1987, in New York City to Karen Hagner and Ronald Hagner. She grew up in Houston, Texas, and Chapel Hill, North Carolina, and has a sister named Kerry Hagner.
Wyatt Hawn Russell was born July 10, 1986, in Los Angeles, California to actors Kurt Russell and Goldie Hawn.  He is the grandson of actor Bing Russell and a half-brother of actors Oliver Hudson and Kate Hudson. He is of German, English, Scottish, Irish, and, from his maternal grandmother, Hungarian Jewish, descent. In 2012, after two years of dating, Russell married stylist Sanne Hamers, whom he met in the Netherlands while playing hockey. The couple separated in 2015 and divorced amicably in 2017.
In 2015, on the set of "Folk Hero & Funny Guy," he met the actress Meredith, and fell in love, following in the footsteps of his parents Goldie Hawn and Kurt Russell, who hit it off while shooting Swing Shift in 1983. The couple got engaged in 2018 and later tied the knot in September 2019 at Hawn's house in Aspen, Colorado. In November 2020, the couple announced they were expecting their first child.
Buddy Prine Russell's Net Worth
Buddy Prine Russell is a celebrated kid who has enjoyed his parents' stardom since infancy. He is enjoying his luxurious childhood with his family. His mother, Meredith, is a renowned actress. She began her career portraying Liberty Ciccone on the soap opera "As the World Turns," which earned her a Daytime Emmy Award nomination for Outstanding Younger Actress in a Drama Series in 2009. She then appeared as a series regular on the drama 'Lights Out' and the TBS sitcom 'Men at Work.' She gained further prominence for her role as Portia Davenport in the comedy series 'Search Party 'receiving critical praise for her performance. She has accumulated a net worth of $2 million.
Buddy's father, Wyatt, is an American actor and former ice hockey player. Russell portrayed Corporal Lewis Ford in Julius Avery's 2018 horror film 'Overlord,' Dud in AMC's 'Lodge 49' and John Walker in the Marvel Cinematic Universe Disney+ series 'The Falcon and the Winter Soldier'. He was a goaltender for the 2022 NHL All-Star Game's break-away challenge and has a $4 million net worth.