Priscilla Khoshbin: Age, Parents, Siblings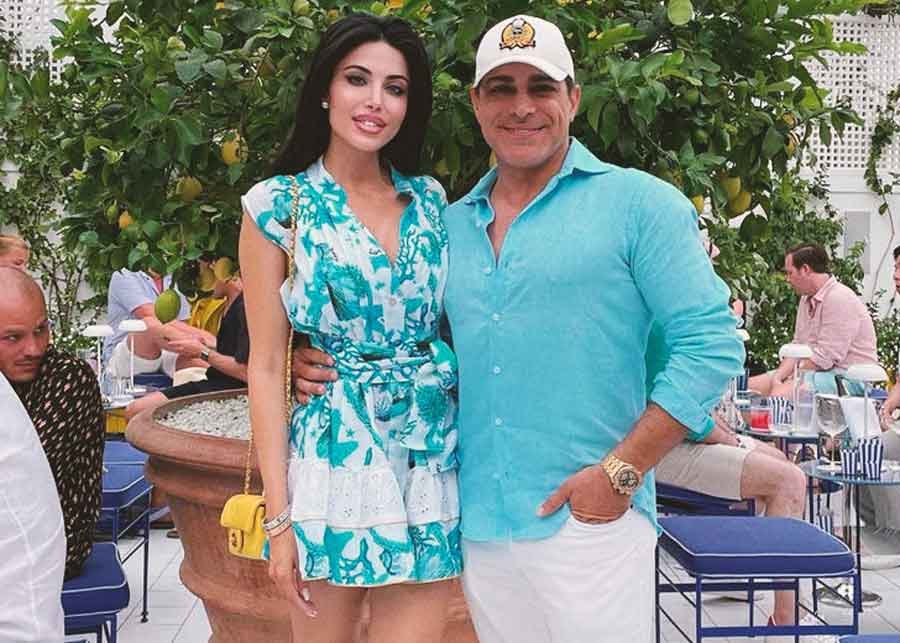 Priscilla is a celebrity kid, famous as the daughter of an Iranian businessman and real estate mogul Manny Khoshbin and his wife, Leyla Milani Khoshbin. Priscilla's father is the president and CEO of The Khoshbin Company, a leading commercial real estate firm in America. He's also the author of the 2018 book Driven: The Never-Give-Up Roadmap, written from his own experience. On the other hand, Priscilla's mother is a TV host, model, and retired actress.
The couple has been married since 2011 and has two children: a daughter named Priscilla Khoshbin and a son named Enzo Pasha. This post will give you more information about Priscilla and her family.
Priscilla Khoshbin Age
Priscilla was born on 17 September 2012 to her parents, Leyla Milani and Manny Khoshbinn. Her father announced her birth to his fans the next day on his Twitter account, and since then, Priscilla has become an internet sensation for many of her parents' fans. As much as her father is an open book and flaunts her car collection on the internet, he and Priscilla's mother ensure their daughter lives a normal childhood away from the media limelight. That's to say; there is little information about Priscilla's life.
Since her parents have been married for 11 years, it is easy to assume she is lucky to be born into a happy family and to be cared for by both parents. You can see Priscilla's beautiful face on the many family moments posts her parents upload on their different social media platforms.
Priscilla Khoshbin Siblings
In case you're wondering if Priscilla is her parent's only child, she isn't. She has a younger brother named Enzo Pasha, born in June 2016. On his fifth birthday in 2021, Enzo's father posted a video of the party with a massive car-themed cake. From the many posts on the web, the family loves each other, and the couple is happily raising their two children.
Priscilla Khoshbin's Mother
Born Leyla Milani in Toronto, Ontario, on 2 April 1982 to Iranian parents, she keeps the details of her childhood away from the public eye. Leyla is a model, TV host, fashion designer, and actress. Since she started her professional career in 2002, Leyla has appeared in shows like the 2005 WWE Diva Search, Deal or No Deal, Rules of Engagement, Desired, The Tonight Show with Jay Leno, and the 2006 Lingerie Bowl. Leyla also founded the luxury hair care company Leyla Milani Hair.
Leyla and her husband Manny met in 2008 and got married in 2011. The couple has two children that they raise together.
Priscilla Khoshbin's Father
Manny is a self-made businessman and millionaire who rose from nothing and currently prides on a wide collection of luxury cars. With a net worth of about $80 million, he is one of the most successful real estate businesses persons. Born on 14 January 1971 in Iran, his family moved to the United States when he was 14. A difficult childhood made him begin working at a young age, but he beat all odds to build a real estate empire. Apart from heading his lucrative business, The Khoshbin Company Inc., since 2005, he runs Contrarian Academy, a training program for those aspiring to become commercial real estate investors.
Wrapping Up
Priscilla and her brother are too young to choose what they will do with their lives, and all they can do for now is enjoy the massive wealth their parents work so hard to accumulate.