Should I Buy A Ford Mustang? 7 Key Reasons To Consider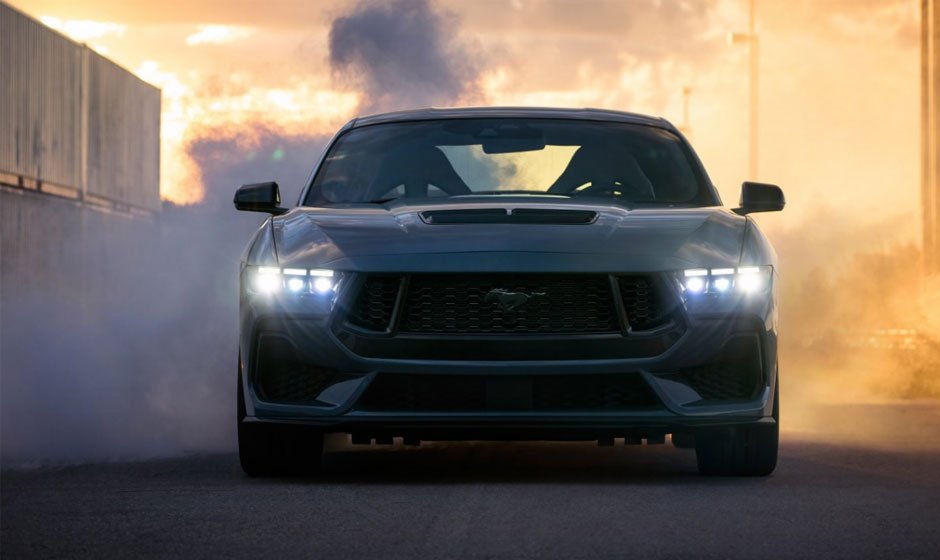 Are you considering "Should I buy a Ford Mustang?" Look no further! In this article, we'll delve into the reasons why purchasing a Ford Mustang might be an excellent decision.
From its powerful performance to its timeless design, we'll explore the key factors that make the Mustang stand out among its competitors. So, let's dive in and find out if the Ford Mustang is the perfect car to rev up your excitement!
Should I Buy A Ford Mustang?
Driving History
Examining your driving history is crucial if you're thinking about buying a Ford Mustang. The Mustang is a great option for car aficionados because of its strong horsepower and agile handling.
The Mustang can be the ideal vehicle for you if you have a history of appreciating intense driving and have expertise operating high-performance cars.
Your face will undoubtedly smile as a result of the car's quick handling and acceleration, which will provide you an exciting driving experience when you use a suitable set of Mustang tires. However, it's important to be aware of the Mustang's potential and drive cautiously while appreciating its performance if you have a history of mishaps or irresponsible behavior behind the wheel.
Downright Affordable Car
The Ford Mustang is not just an iconic muscle car, but it is also one of a kind and shockingly affordable.
Although it has a striking appearance and excellent performance, it is less costly than some other sports cars. The base model Mustang offers outstanding value for the beginning price thanks to a powerful engine and a comfortable interior.
The Mustang is frequently less expensive to maintain and repair than its competitors, making it a longer-term more cost-effective option.
Therefore, if you're looking for an exciting driving experience without going over your spending limit, the Ford Mustang is unquestionably something to take into consideration.
Many Things To Do With The Car
A Ford Mustang owner has access to a wide range of opportunities and activities with their vehicle. The Mustang provides a variety of options, whether you're a vehicle aficionado, a track day fanatic, or just someone who likes to travel the open road. You may join automobile clubs and go to events where you can meet other Mustang owners who share your interests, exchange stories, and get more knowledge about your car.
Additionally, the Mustang is a well-liked candidate for auto modifications, enabling you to alter and improve its appearance and performance in accordance with your tastes.
The possibilities are almost unlimited, ranging from modifying the exhaust system for a more aggressive sound to adding aftermarket body packages for a distinctive style.
It Is For Everyone
The Ford Mustang is a flexible vehicle that appeals to a variety of people, making it appropriate for everyone.
The Mustang has plenty to offer whether you're a car fanatic searching for a high-performance car, a daily commuter looking for a pleasant ride, or just someone who enjoys vintage American muscle vehicles.
The Mustang GT and Shelby GT500 models offer thrilling performance with their powerful engines and outstanding acceleration for people searching for speed and power.
On the other hand, Ford provides EcoBoost engine choices that offer a mix between power and fuel economy if fuel economy is a goal.
It's a Popular Vehicle
The Ford Mustang has stood the test of time as one of the most recognizable and popular automobiles on the market. Due to its timeless design, impressive performance, and distinguished history, it has come to represent the pinnacle of American automotive supremacy.
The Mustang has gained significant mainstream appeal and is no longer only a darling of car enthusiasts. Everywhere you go, its sleek, aggressive appearance draws attention, and a sizable fanbase is attracted in by its track record for offering amazing driving experiences.
Great Car Shows
Owning a Ford Mustang gives you access to a variety of fun auto shows and activities. These events provide you a wonderful chance to show off your Mustang and get involved in the industry.
A fantastic experience may be had at a car show whether you are competing or just watching.
You'll get the opportunity to view a variety of Mustangs, from recently modified contemporary cars to beautifully restored vintage ones. It's a chance to recognize the skill and commitment that go into these cars.
Blast Experience
The Ford Mustang is a great option if you're looking for an exciting and adventurous driving experience. The Mustang provides a thrill on the road, unlike any other vehicle because of its legendary muscle car pedigree and sheer power.
You'll feel the engine scream to life as soon as you step on the pedal, carrying you ahead with an adrenaline rush.
With its potent engine choices, agile handling, and aggressive appearance, the Mustang offers a thrilling driving experience that will leave you hankering for more.
FAQs
What factors should I take into account before making the Ford Mustang purchase?
There are a number of things to consider before making a Ford Mustang purchase. These include your spending limit, tastes in music and movies, transportation requirements, and long-term intentions for the car.
Is a Ford Mustang a useful vehicle for daily driving?
The Ford Mustang may be utilized for daily driving even though it is mostly renowned as a sports car.
However, it's crucial to remember that the Mustang is built with performance in mind and can have a firmer ride, less room in the back, and less baggage space than conventional sedans or SUVs.
What benefits come with owning a Ford Mustang?
Ford Mustang's iconic look, potent performance, and the pleasure of operating a vintage American muscle vehicle are just a few benefits of owning one. Along with numerous modification choices, the Mustang has a thriving enthusiast scene.
Conclusion
The Ford Mustang is undoubtedly a vehicle that emanates power, style and an exhilarating driving experience after balancing the advantages and disadvantages. The Mustang continues to enthrall car aficionados with its recognizable look, strong performance, and long-lasting heritage.
Before choosing a choice, you must take your lifestyle, financial situation, and personal preferences into account.
The Ford Mustang may thus be the ideal vehicle for you if you're willing to accept the sound of the engine. Put your seatbelt on and get ready for an exciting trip!