Taking Your Social Media Store Global: A Step-by-Step Guide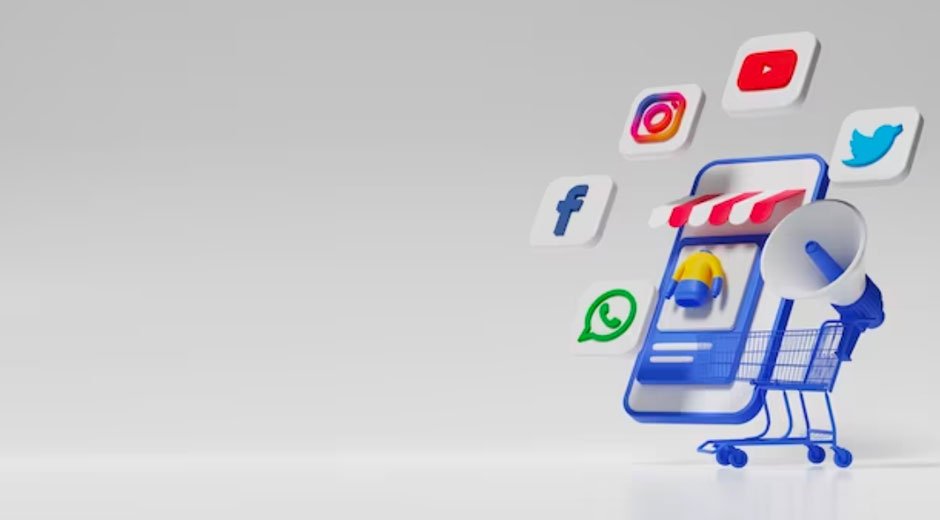 It's too important to set geographic locations for your social media stores to confirm where and how you will be operating. Some social media stores operate globally, and they are willing to send products all over the world. On the other hand, some small-level social media stores may target a specific country, city, or area in which they are living to sell their products. It doesn't matter whether you want your social media store to operate at a specific location. Or if there is any desire to bring it globally, there needs to be a comprehensive social media strategy.
Therefore, in this step-by-step guide, you will learn how to take your social media store globally and sell your products worldwide. Let's get started!
Step By Step Guide To Take Your Social Media Store Globally:
Let's talk later and go straight to discussing all those steps you should take in setting up a globally existing Social Media Store. This is going to be interesting so fasten your seat belts.
Step 1. Define Your Niche, Answer "Why," and Set Clear Objectives
From day one, you have to come up with a plan that works. 
Here, in the first step, define the niche in which you are going to set up your social media store. 
It could be about clothing, makeup, shoes, or it could be about watches, electronic gadgets and more. Whatever the intent you have, answer the whys of your business startup. 
Why would you like to sell that specific product you are insisting on? 
Do answer why to ask yourself what benefits your people will get from your products. Also, answer why when you are specifying a specific audience and area of operations.
Next comes setting some clear objectives. 
These include having conversions this month, what countries to target, how many products to sell, when to reach the break-even point and much like these. 
You also need to set some visible goals for your employees on generating sales and spreading brand awareness with a lot of marketing tactics.
Step 2. Define Your Target Audience
After struggling through the first step, you need to define the age, gender, demographics and other qualities of your targeted audience. 
Setting up a successful social media store isn't a game of overnight. Instead, you have to work on learning consumer buying behavior and understanding how they perceive your products or services in the real world. 
So, understand your customer's needs and choose customers or people you are willing to target.
Step 3. Look Out for Potential Competitors
Of course, if you are going to target a global audience, there will be a lot of competitors to compete with. What type of innovation are you bringing to your products?
How will you influence your targeted customers in the real world? And what pricing are you willing to set for those customers realizing these pain points of your competitors? 
Answering these questions will help you build a comprehensive social media strategy and surprise your competitors with even better offers. 
You can only compete with them worldwide when you offer a better product at a lower price.
Step 4. Set Out Social Media Profiles on different Platforms
Customers are defined, competitors are sorted, and goals are aligned. Finally, you need to set up some profiles on various social media platforms. 
In this step, consider the potential of all social media platforms, from Twitter to LinkedIn and set up social media profiles for your audience. 
Your brand should have a wide identity with a unique logo, tagline, and cover images. In addition, build trustworthiness and high recognition among your target audience by having enough followers on your every social media profile. 
To do that, SocialGreg is a famous spot to help you gain maximum organic followers on social media platforms.
Step 5. Start Creating Content and Publishing It
Once you have a reasonable growth of social media profiles with some real followers, start posting relevant content. 
You can engage your customers by adding short infographics, promotional, and educational content. 
In today's era, brands are engaging their customers on social media with the help of short-form content. It comes through reels, stories and more. 
Once you have all the content sorted, create a content calendar because it will help you achieve your long-term content publishing goals. 
Hence, keep doing it on a daily basis to achieve a significant brand awareness level.
Step 6. Use Paid Advertising On Social Media
One of the easiest ways to spread the brand awareness of your social media store worldwide is by spending huge amounts of money on social media ads. 
You can take this help and advertise your products globally. Let people know in your niche about the specific products or services you are offering. 
Also, you can use hashtags, trends and other related content publishing ideas to reach a wider audience,
Step 7. Bring User Generated Content Into Marketing Campaigns
One of the best ways to build authority and authenticity for your newly established social media store is by adding user-generated content to your marketing campaigns. 
Let other people know what your current customers think of your services. 
You can share the audio or video content generated by users in your social media campaigns and build trustworthy brand authority. Do this so that your brand can be accepted worldwide.
Final Thoughts:
Staying consistent with your current social media marketing strategy might not bring fruitful results for you in specific situations. But when you are considering operating worldwide, keep doing research as to how people can get from your social media store what they really want. Work hard and stay with your goals. You will see that within days, your social media store will start gaining that boost you have always dreamed of!