The 9 Best Books to Learn Spanish Quickly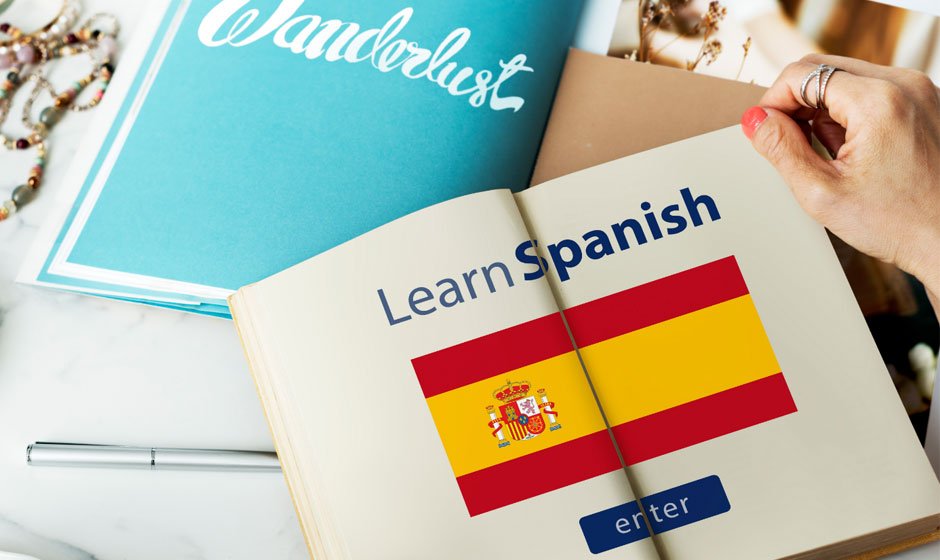 Are you ready to embark on a language-learning journey and dive into the vibrant world of Spanish? Whether you are a beginner or looking to enhance your existing skills, we at World Of Reading have curated a list of the best foreign language books online to help you learn Spanish quickly. From thrilling mysteries to captivating children's stories, these books offer an immersive language experience that combines grammar, vocabulary, and cultural insights. Join us as we explore these literary gems from World of Reading, your trusted source for language resources.
World of Reading Top Picks for Learning Spanish
1. Excursión al Reina Sofia – Level 2
Are you a fan of mysteries? In Excursión al Reina Sofia, join Gonzo, Maya, and Bao-Yi as they embark on a thrilling adventure through the walls of Madrid's Reina Sofia Museum. This gripping story combines art, suspense, history, and unwavering friendship. The book showcases valuable grammar lessons, such as present indicative, imperative, and past tenses. Explore activities in the present and past, establish simple communication, and uncover the mystery within the museum's walls.
2. Pequeñas tórtolas – Little Doves
Welcome the arrival of a new baby and immerse yourself in North American doves with Pequeñas tórtolas. This bilingual celebration of birds by Susan L. Roth will captivate young readers. Through beautiful illustrations and accurate bird depictions, children can observe nature while expanding their vocabulary in both English and Spanish. Roth, a celebrated collage artist, has created a collection of bilingual books that engage children and provide valuable language exposure.
3. Gramática Práctica B1
Are you looking for the best books to learn Spanish? Ready to take your Spanish to the next level? Gramática Práctica B1 is the perfect practice book for intermediate learners. This Spanish learning book features a structured approach with easy-to-follow explanations, examples, and exercises. The exercises are arranged in ascending difficulty, starting with guided exercises and progressing to open-ended activities that require personal responses. More practice is available with the various exercises for different grammatical structures and a comprehensive review section. With the audio recordings and irregular verb tables provided, this resource will help boost grammar skills and confidence.
4. El Pombero Una Leyenda Paraguaya
Escape the hustle and bustle of the city as you follow the Ayala family's journey to the tranquil Paraguayan countryside in El Pombero Una Leyenda Paraguay. Written by Craig Klein Dexemple, this immersive novel introduces readers to the legendary creature known as the Pombero. As the Ayala family encounters the forest's mysteries, they discover the importance of respecting nature as its guardian. Set against the backdrop of Paraguay's rich cultural heritage, this novel is filled with a unique vocabulary and numerous cognates, making it an excellent choice for novice-level readers.
5. ¿Quién fue Rosa Parks?
Dive into history with ¿Quién fue Rosa Parks? This biography recounts the inspiring story of Rosa Parks, who sparked the Civil Rights Movement with her brave act of defiance. Parks became an emblem of courage and equality by refusing to give up her bus seat to a white passenger. Yona Zeldia McDonough's engaging narrative, complemented by black-and-white illustrations, sheds light on the life and legacy of this influential figure. This book will allow you to expand your vocabulary, deepen your understanding of the Civil Rights Movement, and gain insights into Rosa Parks' pivotal role.
6. Excursión al Reina Sofia – Level 2
For Spanish learners at level 2, Excursión al Reina Sofia offers an exciting mystery set within the renowned Reina Sofia Museum. This adapted version focuses on present and past tenses, allowing readers to communicate while expanding their language skills. With a vocabulary list and comprehension questions, this Spanish learning book is valuable for consolidating grammar concepts and developing reading fluency.
7. Gramática Práctica B2
Designed for advanced learners, Gramática Práctica B2 is one of the best books to learn Spanish and offers a comprehensive range of grammar exercises and activities. This resource provides a systematic approach to reinforce grammatical structures, refine language skills, and deepen one's understanding of Spanish. Each chapter covers different grammatical topics and includes audio recordings for listening practice. With its clear explanations, extensive exercises, and comprehensive review sections, this book for learning Spanish is an ideal resource for self-study or classroom use.
8. El Pombero Una Leyenda Paraguaya
Return to the enchanting world of the Pombero, the guardian of the Paraguayan forest, with this novice-level novel. Filled with dramatic illustrations and written in the present tense, El Pombero Una Leyenda Paraguay offers an engaging reading experience for Spanish learners. The captivating storyline and new vocabulary and cognates enhance language acquisition and cultural understanding. Immerse yourself in Paraguay's mystical folklore and enjoy the journey.
9. Gramática Práctica A2
Building a solid foundation is essential when learning any language. Gramática Práctica A2 is explicitly designed for beginner learners who want to explore the best books for learning Spanish, offering a series of grammar exercises and activities to help you develop a firm grasp of Spanish fundamentals. This book covers essential topics such as verb conjugations, articles, pronouns, and more. With progressively challenging exercises, audio recordings, and a final review section, Gramática Práctica A2 will guide you in mastering the Spanish language.
Learning Spanish is an exciting and rewarding endeavour, and the above books provide an excellent starting point for your language-learning journey. From thrilling mysteries to engaging children's stories and comprehensive grammar resources, these books offer diverse language experiences to suit learners of all levels. Grab a book, embark on a path of linguistic discovery, and immerse yourself in Spanish! ¡Vamos a aprender español! (Let's learn Spanish!)