Understanding SEO: Benefits of Search Engine Optimisation for Your Auckland Business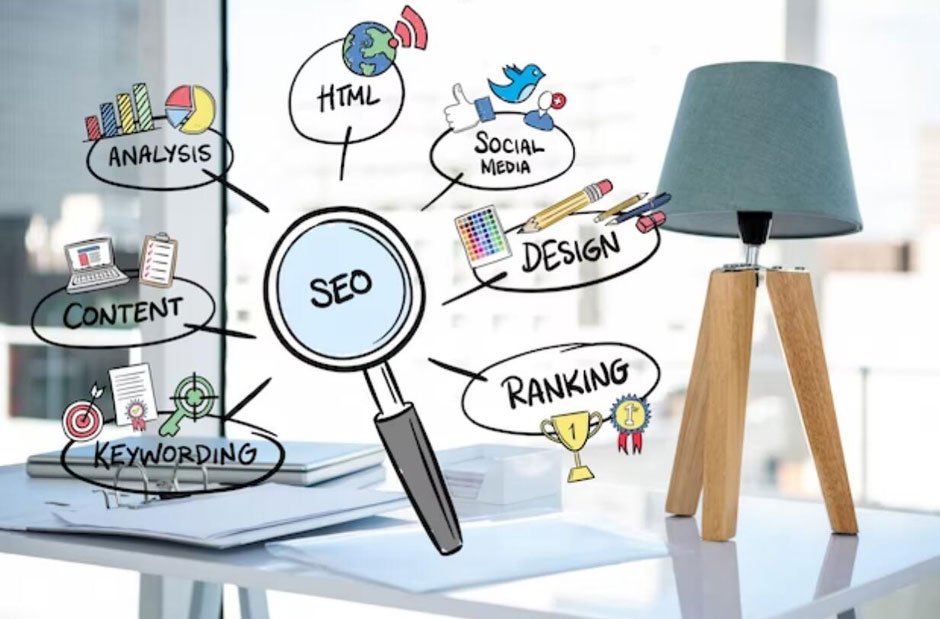 Once you start to look into it, you'll realise just how complex website design is. Everything from the fonts to the site's colors needs to be carefully thought out to ensure that the website accurately reflects the business that owns it, but it also needs to be beautiful and easy to use. Great SEO is just one facet of running a successful Auckland website, and it's something you really need to know about if you want to make the most out of your company's website.
Heaps of technical terms are thrown around when people talk about website design, so if you've never heard of it, you might be wondering what SEO is and why it's so important.
What Does SEO Mean?
SEO is the shortened version of 'search engine optimisation.' Smart SEO tactics are used to improve websites and can be the key to making your Auckland website more successful.
SEO is the process of bettering the ranking of a site and its content in search engine results pages (SERPs). Good SEO makes your content more credible and recognisable and, therefore, more likely to show up quickly when people search for your kind of business.
For example, let's say there are two New Zealand companies that both sell handmade pottery. The first company has fantastic SEO and frequently works hard to put out quality content, whereas the second company neglects its site and never works on its SEO.
If you were to then go to Google and search 'handmade pottery in New Zealand,' you'll likely see the first company pop up very high on the search engine results page. However, the second company might be hidden away in the second, third or fourth page of Google's search results (or even farther than that!).
You can see why good SEO can help your Auckland website attract more visitors, leading to increased sales and revenue. Searchers are more likely to click on the top search results they see.
There are various ways to improve your SEO, such as:
Use Relevant Keywords Well.When people search for products or services like yours, they will use certain keywords, so you need to use these keywords well throughout your site and content. Use the right words in your titles, meta descriptions and content. This will help Google's algorithm recognise what your site is about.
Create High-Quality Content.Google's algorithm is smart enough to recognise spam and poorly-made content, and it's less likely to promote these pages. On the other hand, Google loves sites with high-quality content that's informative, engaging and relevant to your target audience.
Optimise Your Site for Mobile Usage. More and more people are using their mobile phones to search the internet, so mobile optimisation is extremely important for SEO in Auckland. Make sure your site has a responsive design and can be easily used from small phone and tablet screens.
So, How Does Good SEO Help?
You know that good SEO is important, and you know a few ways to improve it, but there's still a question left unanswered – how exactly does SEO help a site?
There are so many reasons why efficient SEO is a must! Such as:
Increased Credibility. Websites that rank highly in SERPs are more likely to be seen as credible sources. We all know that Google is a very sophisticated brand that values quality results for its users. So, if Google recommends something to you and places it at the highest spot on the search results page, most people will click on that first.
Increased Website Traffic. Think about it – If you ask Google a question and it gives you an array of results, which link will you click on? Most of us will say we click on the top search result. If we want a variety of answers, we'll click on the first several results.
It's clear that the higher your website ranks, the more visitors you'll get. People are more likely to click on your site if you appear very highly on the search results page. And if you want your site to appear high on the results, you'll need great SEO for your Auckland site.
Improved Sales and Revenue. Not every visitor will stick around to buy something, but plenty of them will. Therefore, the more website traffic you have, the more potential customers you have. You'll want your website to be well-designed to help convert those guests into loyal customers.
Your site should be easy to navigate, pleasant to use and overall offer your visitors a lovely experience.
Enhanced Customer Experience. A well-optimised site will provide a better user experience for their customers. Who wants to give their money to poorly-designed sites that are hard to find and don't have quality content? Most people would quickly leave to find a competitor with a better site that's easier to use.
This is why, along with efficient SEO for your Auckland site, you need to make sure your web developing team focuses on other things like great user experience (UX) and fantastic user interface (UI).
Improved Brand Awareness. When people see you appear highly in search results, they'll be more likely to recognise your brand and become interested in what you do. Appearing highly in search engine results means more potential customers will see you and be aware that your wonderful company exists.
How Can I Make Sure My Website's SEO Is Top-Notch?
All of these benefits sound fantastic in today's fast-paced business world. But enjoying these advantages requires great SEO for your Auckland site, and great SEO requires dedication, experience, skill and a strive to succeed.
At Kiwi Website Design, our team has all of that. We're thrilled to help New Zealand businesses stay at the top of the search engine results with our efficient services and help.
We can offer you search engine optimisation services, website design services, mobile app development and more! We'd be happy to look at your site and help you succeed or even build a new site for you.
If you'd like to speak to us, please call us on XXXX.
Our Kiwi Website Design team is here to boost your business with great SEO!