Bop to the Top Tour: Exploring the Vibrant World of KIDZ BOP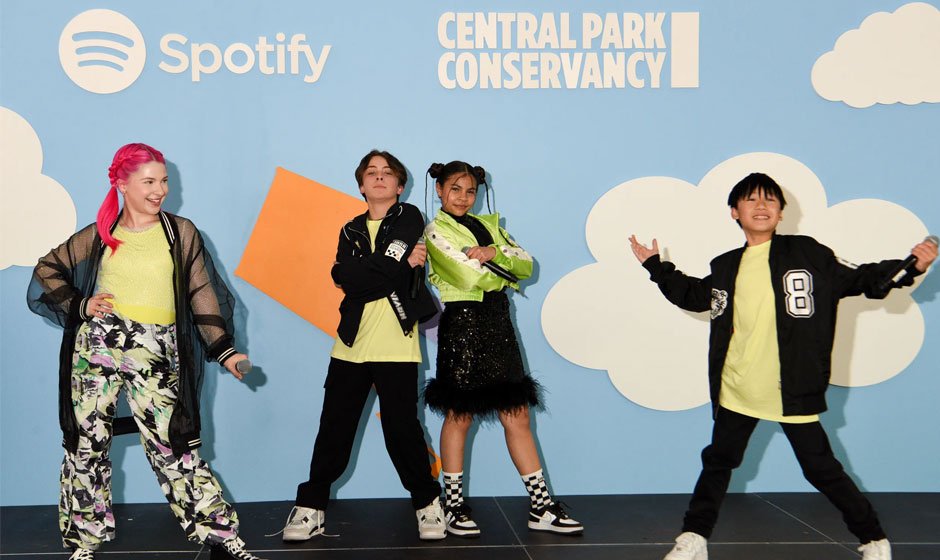 Introduction
Welcome to the lively and slightly surreal universe of KIDZ BOP, where the kidz (yes, all caps, yes, with a Z) reign supreme. As we step into the light and breezy KIDZ BOP headquarters on a Tuesday afternoon, the KIDZ, fresh from taping a Good Morning New York segment, exude an air of confidence.
This children's ensemble, a mainstay on the airwaves since the early 2000s, typically consists of up to thirteen performers at any given time. However, today, I have the pleasure of meeting four of them who are in the city for press engagements and a mini-concert in Central Park.
Surprisingly, these pre-teens possess an impressive level of media savvy. They effortlessly deliver soundbites and exhibit none of the "don't look at me, I might die" typical of their age group.
The Rise of Child Stars
"We've only been part of KIDZ BOP for a few months, but we've already formed a strong bond and friendship," says Jackson, a thirteen-year-old dancer from California. His passion for music has grown since he began dancing at the age of four.
Sporting a black and neon pink windbreaker adorned with a silver stripe, Jackson's outfit echoes the matching silver accents seen on Shila's dress and Kiya's slouchy cargo pants. Their ensembles exude a Disney Channel-esque vibe, unintentionally paying homage to the platform that launched the careers of several notable KIDZ BOP alums, including Zendaya, Ross Lynch, Becky G, and Olivia Holt.
There is an undeniable admiration within the group for the child stars who paved the way before them. Excitement fills the air as they share anecdotes about shooting a recent TikTok video with the Jonas Brothers, and Kiya gushes about her love for Miley Cyrus, both as Hannah Montana and as her authentic self.
Although these young talents may not yet be household names individually, collectively, under the KIDZ BOP umbrella, they contribute to over 1 billion annual streams, in addition to concert ticket and album sales. It's a significant responsibility for their relatively young shoulders.
The Journey to Stardom
Shila reflects on the changes in her life since transitioning to semi-stardom. While bidding farewell to friends and family and relocating to Los Angeles was challenging, she recognizes the incredible opportunity it presents. Kiya adds, "There are busy days, but we have to make time for rehearsals, especially when we're preparing for a tour." These budding stars receive homeschooling, either from traveling teachers or in Los Angeles when recording. With the decline of CDs, the label now releases nearly one single per week, often accompanied by a music video.
A Squeaky Clean Music Machine
For the uninitiated, KIDZ BOP is known for their family-friendly covers of top forty hits. Their versions, rewritten by the KIDZ BOP music team, feature altered lyrics that maintain their radio-friendly appeal. Take, for example, their recent hit "About That Time," a kid-friendly rendition of Lizzo's summer smash "About Damn Time." The lyric change from "I'm a need like two shots in my cup" to "I'ma need some more pop in my cup" showcases the team's careful attention to crafting age-appropriate content.
A Captivating Live Performance
The following day, I have the opportunity to witness the KIDZ BOP mini-concert in Central Park, held in collaboration with Spotify. As the well-dressed crowd of toddlers and their parents eagerly anticipates the show, the KIDZ take the stage. Their energetic 30-minute set features a medley from Beyoncé's latest album, "Renaissance," expertly adapted for younger audiences. The kids exhibit a remarkable level of talent and stage presence, effortlessly engaging the audience and encouraging even the youngest attendees to sing along.
Before performing Megan Trainor's "Made You Look," Kiya announces, "This song is our favorite." The KIDZ BOP treatment effortlessly infuses the number with its signature bubble gum pop flavor.
After the show, the enthusiastic young fans eagerly line up for autographs. Behind the scenes, the KIDZ are eager to indulge in cotton candy, as revealed by one of their handlers. It's moments like these that remind us that, despite their unique circumstances, they are still just typical tweens—bashful about their celebrity crushes, eager to satisfy their sweet tooth, and navigating the challenges of growing up.
In many ways, KIDZ BOP stands out with their matching futuristic outfits and their nationwide tour featuring squeaky clean renditions of explicit songs. Yet, in other ways, they are ordinary kids—embracing their talents, cherishing their dreams, and leaving an indelible mark on the music industry.