A New Beginning: Kurt Busch Ties the Knot with Ashley Van Metre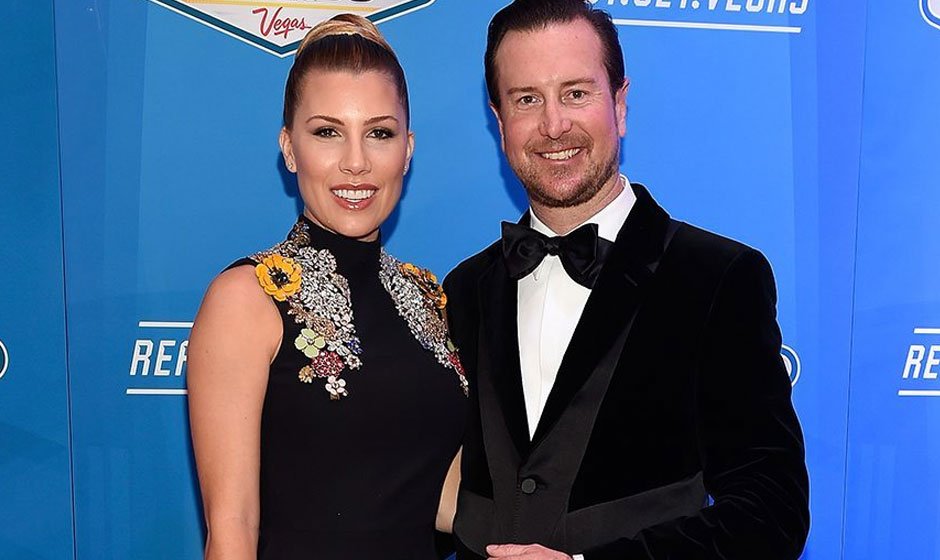 Introduction
In a picturesque ceremony that marked both a personal and professional turning point, NASCAR driver Kurt Busch recently married Ashley Van Metre in a beautiful destination wedding in St. Barth. This joyful occasion symbolizes the culmination of a transformative journey for Kurt Busch, not only in his personal life but also in his racing career. In this article, we delve into the remarkable story of Kurt Busch's resurgence, highlighting the significance of his marriage to Ashley Van Metre.
A Remarkable Transformation
Kurt Busch's life took a dramatic turn in February 2015 when he found himself embroiled in a series of personal and professional challenges. His ex-girlfriend, Patricia Driscoll, had accused him of domestic abuse, resulting in a suspension from NASCAR. This suspension forced him to miss the first three races of the season, casting a shadow over his career.
A Storm Overcome
Despite the adversity he faced, it's crucial to note that Kurt Busch was never charged with a crime in the alleged domestic abuse incident. Additionally, his ex-girlfriend, Patricia Driscoll, faced legal issues of her own, as she was charged with stealing from the military charity she led. This turn of events cleared the path for Kurt Busch to rebuild his reputation and racing career.
Racing Redemption
On the racetrack, Kurt Busch showcased his resilience and determination. He made an impressive comeback by securing a spot in the Chase in 2015 and repeating this achievement in 2016. During these two years, he celebrated victory in three races, a testament to his unwavering focus and commitment to excellence.
The Face of a New Era
As if his racing comeback wasn't remarkable enough, Kurt Busch's journey took another significant turn when sponsor Monster Energy selected him as the face of their NASCAR Cup Series sponsorship. This endorsement elevated his status within the sport, signifying the beginning of a new era in his career.
A Love Story
Amidst these professional triumphs, Kurt Busch's personal life also witnessed a heartwarming transformation. He found love and companionship in Ashley Van Metre. The couple dated for two years before sealing their commitment in a small, intimate beach ceremony in St. Barth. This marriage marks the beginning of a new chapter for Kurt Busch, who had previously been married to Eva Bryan in 2006.
A Joyous Declaration
Kurt Busch shared the news of his marriage to Ashley Van Metre through a heartfelt post on his social media accounts. The post featured a touching image of their hands clasped together, accompanied by the words, "My life completely changed when fate brought us together. So happy to call you my wife." These words serve as a joyous declaration of love, growth, and new beginnings.
Conclusion
Kurt Busch's marriage to Ashley Van Metre is not just a union of two hearts but a symbol of his remarkable journey of revival and resilience. From the depths of adversity and controversy, he has emerged as a triumphant figure both on and off the racetrack. As he embarks on this new chapter with Ashley, the future shines brighter than ever for Kurt Busch, a testament to the power of perseverance and the transformative nature of love.