Finding Family-Friendly Apartments in Qatar: What to Look For?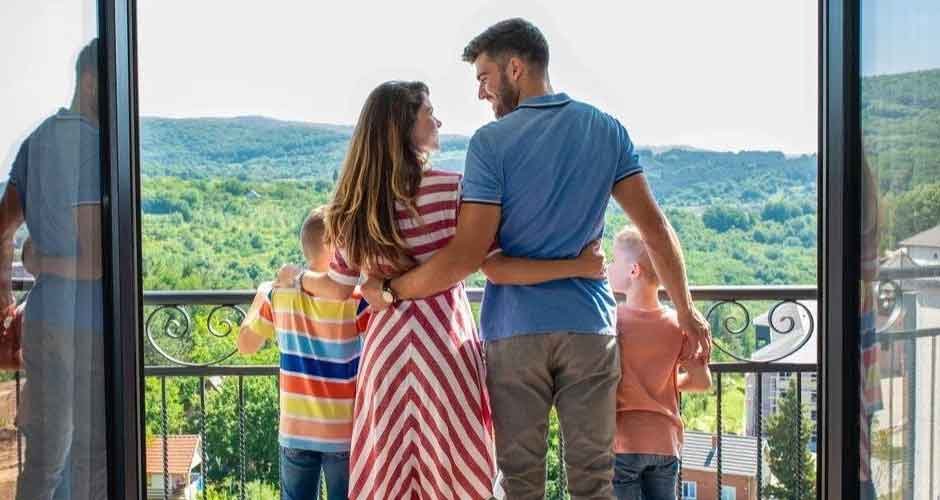 Introduction
In the dynamic landscape of Qatar's transformation into a global hub, drawing expatriates from diverse corners of the world, the need for family-friendly accommodations is burgeoning. Opting for the ideal apartment for your family is a pivotal choice, influencing not just your day-to-day routine but also playing a crucial role in the general welfare of your loved ones. In this comprehensive guide, we'll delve into the essential factors to bear in mind when on the lookout for family-friendly apartments for rent in Qatar, ensuring a secure and comfortable haven for your household.
Location Matters
The first and foremost consideration when searching for a family-friendly apartment in Qatar is the location. It's crucial to consider proximity to schools, parks, medical facilities, and shopping centers when searching for the perfect apartment. Given that Doha serves as the capital, it boasts a range of neighborhoods, each with its distinct charm. Areas like West Bay, The Pearl, and Al Waab are popular choices for families due to their well-planned infrastructure and accessibility to essential amenities.
Safety and Security
The safety of your family comes first and foremost. When exploring potential apartments, inquire about the security measures in place. Gated communities with 24/7 security personnel, surveillance cameras, and controlled access points provide an added layer of protection. Research the crime rates in the neighborhood and check if the building complies with safety regulations.
Amenities for Families
Family-friendly apartments go beyond four walls; they offer a range of amenities that enhance the quality of life for residents. Look for complexes that provide recreational spaces, such as playgrounds, swimming pools, and community centers. Qatar has a rich cultural heritage, so some developments even include cultural and educational facilities for families to explore. When searching for properties for rent in Qatar, it's essential to explore options that align with your family's lifestyle. Many rental properties in Qatar come with these family-oriented amenities, creating an environment where your loved ones can thrive. Consider properties with well-maintained communal areas and facilities that foster a sense of community, making your renting experience more enriching for your family.
School Proximity
For families with school-going children, the proximity to reputable educational institutions is a crucial factor. Qatar has a diverse range of international schools offering various curricula, including British, American, and International Baccalaureate. Check the distance to these schools and the availability of reliable transportation options, ensuring a stress-free daily routine for both parents and students.
Healthcare Facilities
Access to quality healthcare is a top priority, especially when you have a family. Ensure that your chosen apartment is within a reasonable distance from medical facilities and hospitals. Familiarize yourself with the healthcare system in Qatar and the insurance options available to expatriates, providing peace of mind in case of medical emergencies.
Public Transportation
While many families in Qatar own cars, public transportation is also a convenient option. Take into account how close your apartment is to public transportation hubs such as the Doha Metro or bus stops. It's not just about being environmentally conscious but also having an alternative transportation option, particularly during busy rush hours.
Community Atmosphere
Family-friendly apartments are often part of larger communities. Assess the atmosphere and community spirit within the building or neighborhood. Look for spaces where families can gather, socialize, and build a sense of belonging. Community events, social clubs, and shared spaces contribute to a vibrant and supportive environment for families.
Cultural Sensitivity
Respect for cultural norms and values is crucial when living in Qatar. Familiarize yourself with local customs and etiquettes to ensure that your family integrates seamlessly into the community. Being aware of cultural sensitivities also helps in making informed decisions about the choice of neighborhood and the kind of environment you want for your family.
Rental Agreements and Costs
Before finalizing any apartment, carefully review the rental agreement. Understand the terms and conditions, including the duration of the lease, maintenance responsibilities, and any additional fees. Be transparent about your budget and ensure that there are no hidden costs. While Qatar offers a luxurious lifestyle, it's essential to strike a balance between your family's needs and financial considerations.
Future Developments
Qatar is constantly evolving, with ongoing infrastructure projects and urban developments. Research future plans for the area where you plan to settle. New amenities, green spaces, and improved infrastructure can significantly enhance the appeal of a neighborhood over time.
Conclusion
Finding a family-friendly apartment in Qatar involves a thoughtful evaluation of various factors to ensure that the needs of every family member are met. From location and safety to amenities and community atmosphere, each aspect plays a vital role in creating a harmonious living environment. By taking the time to research and consider these factors, you can make an informed decision that aligns with your family's lifestyle and aspirations in the dynamic and welcoming country of Qatar.