How to prepare for eyelash extensions?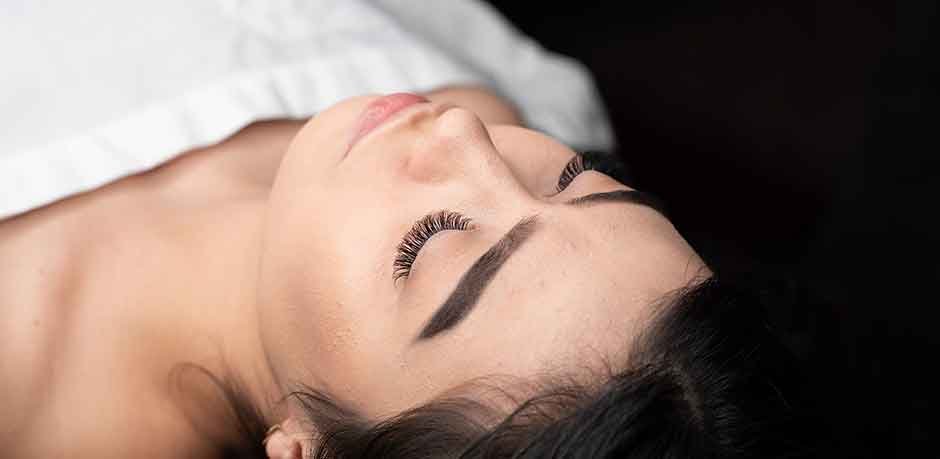 Eyelash extensions are becoming increasingly popular treatment in recent years, but they're also a commitment. If you want your extensions to last for a long time and to look their best, you need to take some time to prepare for your appointment. In this post you'll learn how to prepare for your lash extension appointment and have a more comfortable experience and lash extensions you'll truly adore.
Do your research.
If you are looking for a new Eyelash Extensions Salon, make sure you do your research before booking your first appointment. Check their Google Reviews, look at their website to see if they have examples of their work. You can also ask for recommendations from friends or on different online related forums.
Avoid Caffeine up to four hours before your appointment.
One thing that many people may not realize when preparing for eyelash extensions is that consuming caffeine before the appointment can make it more uncomfortable. Many of us start our mornings with a cup of coffee, but caffeine and other stimulants can make our lashes flutter, making it harder for the technician to apply the extensions correctly. Additionally, caffeine can also cause feelings of jitteriness and nervousness, as we'll be too focused on staying awake. So next time you have an appointment for lash extensions, make sure to skip products that contain caffeine. It can be found in many different products, including coffee, tea, soda, energy drinks, and even some medications that could increase your heart rate and blood pressure.
Arrive with a clean face and clean eyelashes.
It's important to arrive with clean lashes at your appointment. Residual oils and makeup will prevent adhesive from properly bonding and will result in poor retention. Your lash stylist should not spend too much time cleansing and preparing your lashes. The less time is spent for cleaning the more time is spent applying lash extensions.
Avoid using oil-Based products on and around the eyes.
It's recommended to avoid using oil-based products around your eyes before the appointment. Oil can cause the adhesive to break down, making it difficult for the lashes to stay in place. It will decrease your retention dramatically, which will result in you needing more frequent fills.
Wear comfortable clothing.
One of the biggest things you need to know is to dress comfortably. You will need to lie down for a long period of time, depending on the type of se you booked for. It's important to wear comfortable clothing that won't cause any discomfort. Loose-fitting clothing is ideal, as it will help you relax and enjoy the time being pampered.
Bring Headphones.
As you read previously, you will be laying for at least an hour. Having your headphones with you, you could listen to music or podcasts during your appointment. It will make your experience more enjoyable. Headphones can cancel out any noise from the salon, making it easier to relax.
Come in a little early.
Coming in a little early will give you time to fill out any paperwork and will give your lash artist time to answer any questions you may have. Many salons know that your time is very valuable, and they want to make sure that you get the most out of your appointment.
Be prepared for aftercare.
After your eyelash extensions appointment, your lash artist will provide you with some very important aftercare instructions to follow, such as avoiding certain activities like swimming or steam rooms, for a period of time. Your provider could recommend using a special lash cleanser and brush to maintain your extensions.
Be patient.
Your appointment could last for several hours, so be prepared to spend some time at your appointment. Avoid any sudden movements or distractions that could affect the application process.
Conclusion
The key to the best possible outcome for your eyelash extensions appointment is the way you prepare for it. By taking the time to research and find a reputable lash artist, cleansing your lashes beforehand, avoiding caffeine and stimulants on the day of the appointment, wearing comfortable clothing, and being prepared for aftercare, you can ensure that your eyelash extensions are applied smoothly and safely. With the right preparation and aftercare, your eyelash extensions can enhance your natural beauty and give you the confidence to take on the world with bold and stunning lashes.