Actress Eva Marcille's Daughter Marley Rae Sterling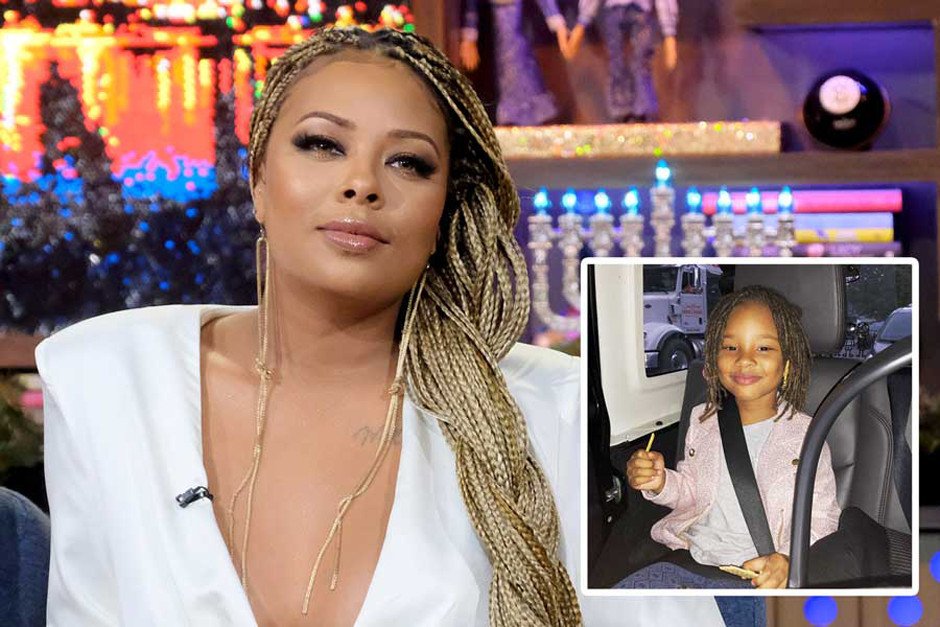 Marley Rae Sterling has captured the public eye as a celebrity kid; she is the daughter of an American actress Eva Marcille and her ex-husband Kevin McCall, an American singer. Marley has two younger siblings from her mother's second marriage with lawyer Michael Sterling. They are Mickey and Maverick, and she loves them.
Marley Rae Sterling was born in 2014; however, her father left when she was just a few months old. Her mother mentioned that she met a great father in her second husband. Marley's mother claimed that she had to have a restraining order against Kevin since he was violent toward her
Education
Given Marley Rae Sterling is just eight years old, she is in grade school, but her parents have not mentioned the name of her school on the internet. She loves having a good time and playing, and her mother sometimes posts pictures and videos of her on her official Instagram account.
Her Mother
Marley Rae Sterling's mother is a television personality, actress, and model. She was a student at Clark Atlanta University when she participated in modeling, and she managed to win season three of America's Next Top Model. Eva dropped out of college to try her luck in modeling after signing a contract with Ford Models.
Marley's mother appeared on CoverGirl, Essence, and Samsung. Given her fame in the modeling industry, Eva quickly made it into the acting industry. However, she said she would not use her fame in modeling to land acting roles. She is still involved in modeling, and she is signed to L.A Models.
On television, Marley's mother has participated in several shows, making her debut in 2005. She appeared as herself in the comedy Wild 'n Out, Best Week Ever, The Game, and Real Husbands of Hollywood. Eva Marcille was also featured in the reality series The Real Housewives of Atlanta.
Her film credits include I Think I Love My Life, Hello, Note to Myself, Crossover, and the Wedding Album.
Marley's Father's Encounters with Law
Kevin McCall was arrested for spousal assault; his partner had reported him for violence toward her on January 2019. After a court hearing, his bail was set at 75,000 dollars. It was his second case of domestic violence. Marley's mother mentioned that she did not feel safe, so she had to obtain a restraining order against McCall.
Change of Marley's Last Name
Marley's mother decided to change her daughter's last name from McCall to Sterling. She said that Marley Rae was the only one in the family who did not have the family's last name.
Eva describes Michael Sterling as a fantastic person, and he has been just great to all her children, including Marley Rae Sterling. Furthermore, Kevin McCall was abusive, and she did not want anything to do with him.
Marley Rae's Mother's Social Media Presence
Marley Rae Sterling is not on social media platforms, but her mother is and often shares pictures and videos of her private life. The celebrity has an Instagram account whose handle is @evamarcille and sometimes posts pictures of her beautiful daughter.