Meet American Footballer, Osiris Adrian Amen-Ra J. St. Brown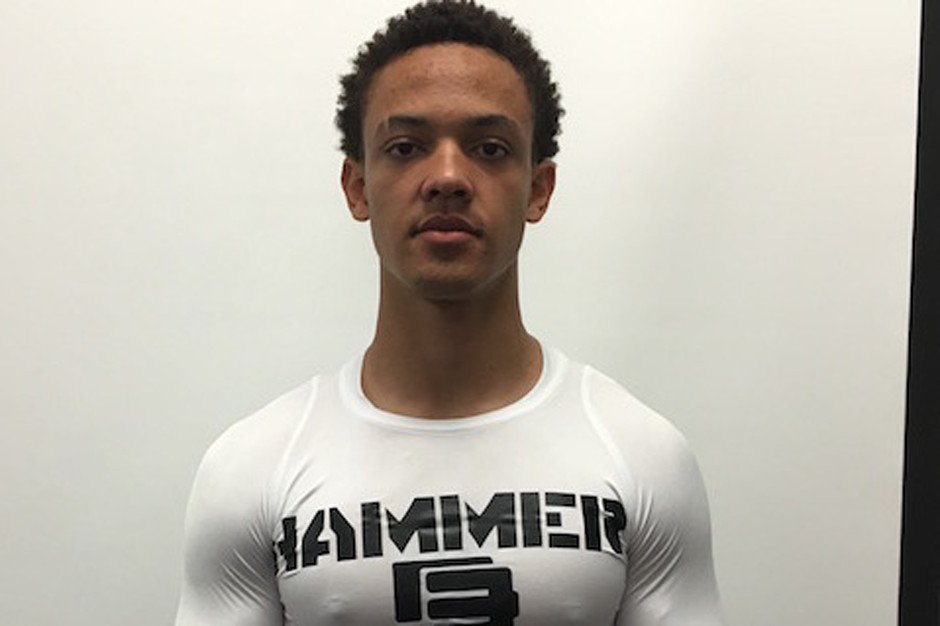 Osiris Adrian Amen-Ra J. St. Brown is an American football player. Born on April 28, 1998, Osiris St. Brown is the middle child of three boys. His brothers are Equanimeous St. Brown and Amon-Ra St. Brown. Osiris stated that when his father was naming them, he gave them names with special meanings; for instance, Osiris means god of the underworld.
Osiris's parents are Miriam Steyer and John Brown, a bodybuilder who has won Mr. World three times. His mother is of German descent, which is how he can speak the language fluently.
Romantic Relationships and Osiris's Girlfriend
On matters dealing with his romantic relationships, Osiris Adrian Amen-Ra J. St. Brown has remained secretive about them, and not much is known of the ladies he has dated. He has also not revealed if he is dating; thus, his girlfriend is unknown.
Educational Background and Other Interests
Regarding his education, Osiris Adrian Amen-Ra has gone through all levels of education. He studied at Mater Dei High school. Osiris is a greatly talented individual; he can speak up to three languages fluently: English, French, and German. While in high school, he played on the school's football team as a wide receiver.
After high school, he joined Stanford University and continued playing football. He played for Stanford Cardinal in NCAA Division I. Osiris St. Brown had offers from over ten schools, but then he joined Stanford.
Professional Career
Despite finding a lot of success in football while in high school, things have not been a walk in the park for Osiris St. Brown; however, he is still a football player and earns a living through his profession. On the other side, his brothers have enjoyed success so far, with his brother Amon-Ra St. Brown playing as a wide receiver for Detroit Lions in the National Football League. In contrast, his older brother plays for Chicago Bears.
His Brothers
Just like Osiris, both his brothers played football at high school. Equanimeous played football at Servite High School; he joined the University of Notre Dame, where he played college football. In the 2018 NFL Draft, Osiris's older brother was chosen by Green Bay Packers playing for them for three seasons. In March 2022, Equanimeous was signed with Chicago Bears, and as of January 2023, he has one years contract with them.
After college at the University of Southern California, Osiris's younger brother was drafted by Detroit Lions, signing a four-year contract. He has been playing for the NFL team since 2021. In 2022, Amon-Ra was the NFL's Offensive Player of the Week.
Social Media and Net Worth
Osiris St. Brown is on social media platforms, particularly Instagram, where he has a huge following. However, is yet to post on his private Instagram account. He is also on Twitter, which is more active.
Osiris has been playing football since high school and played in some divisions while in college. He must have made some money from his football career with which he can be able to meet his daily needs. However, his exact net worth is unknown.