Tony Prophet: Championing Equality at Salesforce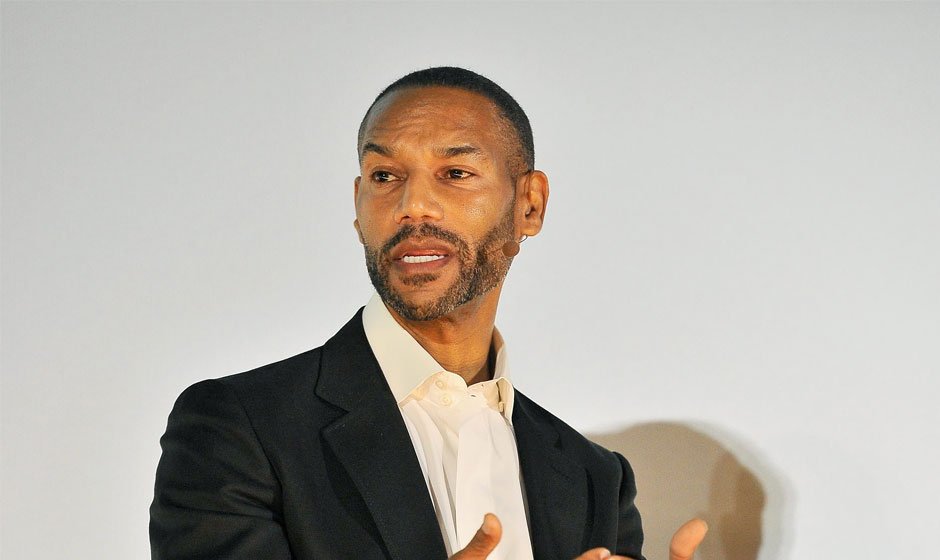 In a groundbreaking move, Salesforce.com has appointed Tony Prophet as its first Chief Equality Officer, a position designed to spearhead initiatives aimed at fostering diversity within the business software giant. With a rich background as a technology executive, having served in prominent roles at Microsoft and Hewlett-Packard, Prophet is poised to bring a fresh perspective to the forefront of Salesforce's equality agenda.
A Visionary Leader Takes Charge
Tony Prophet's new role at Salesforce marks a significant step towards addressing the demographic imbalances prevalent in Silicon Valley. As a seasoned executive, Prophet will report directly to Salesforce CEO Marc Benioff, underscoring the strategic importance of the equality mission within the company.
"I always walk into headquarters of companies all over the world and I always look at their values. Everyone knows at Ford that quality is job one. At Salesforce, equality is job one," Benioff emphasized, reflecting the company's commitment to fostering an inclusive and diverse workplace.
A Track Record of Advocacy
Tony Prophet, a distinguished African-American tech executive, brings a wealth of experience in championing diversity initiatives. As the co-executive sponsor of Blacks at Microsoft and founding executive of BlackLight, an organization for black marketers at Microsoft, Prophet has consistently demonstrated a commitment to advancing inclusivity in the tech industry.
"Marc has firmly planted a flag that a corporation can be a force for good in society. And now he's extending that by creating this smart platform for driving not just inclusion and diversity but driving equality," Prophet shared with USA TODAY.
A Pledge to Prioritize Racial Diversity
In response to the evolving landscape of diversity discussions, Prophet pledged to elevate racial diversity to a "heightened priority" at Salesforce.com. This commitment comes in the wake of criticism the company faced last year for a perceived focus on gender diversity, neglecting other dimensions of diversity.
Salesforce's CEO, Marc Benioff, recently called on the tech industry to intensify efforts towards achieving greater racial equality. Recognizing the industry's shortcomings, he asserted, "In the tech industry, we especially have not done well on racial diversity."
A Philanthropic Vision for Equality
Marc Benioff, known for his philanthropic endeavors, has been at the forefront of corporate social activism. Having kickstarted a new era of CEO-led activism, particularly in championing LGBTQ rights, Benioff is now directing this activism inwards. The appointment of Tony Prophet is a strategic move to align Salesforce's internal practices with its commitment to improving society at large.
"A company like Salesforce has to be fighting for more equality at every level and for every person," Benioff emphasized. "The work of diversity is a constant struggle and it requires somebody senior dedicated to this."
Q&A with Tony Prophet
On why he took the job: "I have been watching Marc and just following the amazing things he has done in the world of philanthropy and obviously watching the business accomplishments… He was moved by this. From that point, that conversation was like a snowball. And here I am."
On why Salesforce has a Chief Equality Officer: "I see a natural progression from diversity to inclusion to equality… The title signals the strategy and the intent for what we are working to drive and create at Salesforce and foster around the world."
On the challenges ahead for the tech industry: "When you look across the tech industry, for some demographics we have relatively low representations. That's the initial challenge… the next challenges will be around creating inclusive dialogues, inclusive environments where all opinions are weighed and matter around the table."
On Salesforce making racial diversity a priority: "It has certainly been a priority in the past and I would say it's going to be a heightened priority… there is a tremendous amount of work to be done across the industry."
Conclusion: Navigating the Path to Equality
As Tony Prophet assumes his role as Chief Equality Officer at Salesforce, the tech industry watches closely. The move signifies a concerted effort by Salesforce to not only embrace diversity but to actively pursue equality across all dimensions. With Prophet at the helm, Salesforce aims to set a benchmark for inclusivity and become a catalyst for positive change within the industry.