Mercedes Moné: Unleashing Her Potential After Winning the IWGP Title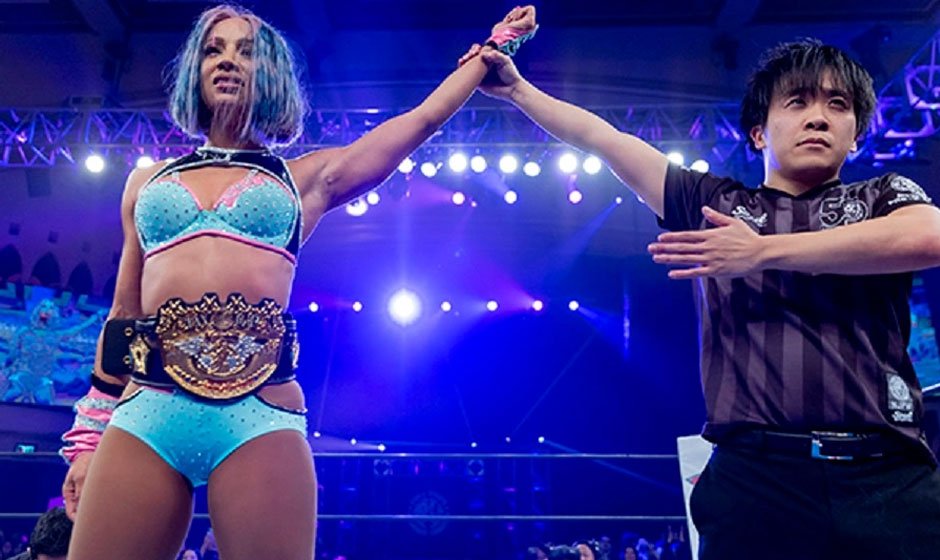 Introduction
It's time to enter the world of Mercedes Moné, the rising star in the wrestling industry. Moné made a remarkable debut for New Japan Pro-Wrestling (NJPW) at Battle in the Valley in San Jose, where she defeated Kairi to claim the coveted IWGP Women's Championship. This victory, in her first match after a hiatus of nine months, solidified Moné's place in the wrestling realm. As Moné embarks on this exciting new chapter, let's explore her future prospects and the potential opportunities that lie ahead.
Moné's Influence on Women's Wrestling
NJPW recognizes Moné's immense star power, and they plan to leverage her popularity to further promote women's wrestling. The IWGP Women's Championship, which Moné recently won, was introduced only in November, highlighting the nascent stage of women's wrestling in the promotion. Moné's success paves the way for a brighter future, where women's wrestling can thrive on a global scale. However, Moné's ambitions extend beyond NJPW, as she contemplates the various options available to her.
A World Tour Beckons
During an interview with Phil Strum, host of "Under the Ring," Moné expressed her desire to embark on a world tour. As she reflected on her press conference at Wrestle Kingdom, her debut appearance in NJPW in January, Moné stated, "After tomorrow night, when I successfully beat Kairi and become the IWGP Women's Champion, I plan to take that title absolutely everywhere, all over the world."
Moné aspires to transcend the boundaries of New Japan Pro-Wrestling and wrestle in different promotions globally. She aims to align herself with organizations that offer the right opportunities for her career. Moné's hunger for growth and exploration hints at a future filled with thrilling encounters against opponents from various wrestling backgrounds.
Stardom: A Promising Stage
One promotion where Moné is likely to make an appearance is Stardom, NJPW's women-only sister promotion. Moné hinted at working in Japan in April during her visit to "Under the Ring." Wrestling Observer Radio, with Dave Meltzer reporting, speculated that Moné's anticipated appearance in Stardom could take place on April 8. This collaboration presents an exciting opportunity for Moné to showcase her skills to a new audience.
Fans eagerly await Moné's next move, eager to witness her evolution and eagerly tracking her future appearances.
Conclusion
As Mercedes Moné's star continues to rise, her triumph in capturing the IWGP Women's Championship sets the stage for an extraordinary journey. Moné's victory in her first match after a long hiatus is a testament to her exceptional talent and resilience. NJPW and other promotions now recognize Moné's potential to elevate women's wrestling to new heights. The prospect of a world tour and potential collaborations with various organizations makes Moné an intriguing figure in the wrestling industry.